The best New Year's Eve scenes – ranked
We trawl acres of celluloid for the best New Year's Eves, from romcoms and musicals to gangster flicks and comedies, from parties-for-two to hellishly elaborate dance sequences
Stuart Heritage
29, Dec, 2022 @12:00 PM
Robert Duvall's 20 best performances – ranked!
From the horse's head in The Godfather to the smell of napalm in Apocalypse Now, no one does chilling menace like the 91-year-old Oscar-winner. With the release this month of his new film, we rate his greatest roles
Peter Bradshaw
08, Dec, 2022 @12:00 PM
Diane Keaton's 10 best performances – ranked!
With the Oscar winner's romcom Love, Weddings & Other Disasters out next month in the UK, we run through her greatest roles
Hadley Freeman
11, Mar, 2021 @12:00 PM
Godfather actor Carmine Caridi dies aged 85
The actor, who played Carmine Rosato in The Godfather: Part II, was kicked out of the Academy in 2004 for sharing screeners
Benjamin Lee
29, May, 2019 @6:42 PM
Cinematic smackers: the most significant kisses in film history
From rapture in Casablanca to a Corleone death sentence, here are the movies' key lip-locks ahead of international kissing day
Stephen Brown
12, Apr, 2019 @10:25 AM
Solo: A Star Wars Story – why prequels are killing the art of storytelling
They have become Hollywood's favourite franchise-saver, but are they any substitute for a story well told?
Steve Rose
14, May, 2018 @9:59 AM
The Godfather director and cast reunite to discuss struggle of making the film
Francis Ford Coppola, Al Pacino, Diane Keaton, Robert De Niro and others attended nine-hour screening and talk in New York on film's 45th anniversary
Rob LeDonne
30, Apr, 2017 @1:47 PM
Live by Night: how the gangster film went from top of the world to sleeping with the fishes
Mobster movies were once the pinnacle of film-making. Ben Affleck's homage to the classics could sound the genre's death knell

Richard Godwin
08, Jan, 2017 @3:00 PM
The 10 best New Year's Eves in culture
It's out with the old and in with the new with our selection of the best Hogmanay hootenannies in film and literature
Michael Hogan
30, Dec, 2015 @12:00 PM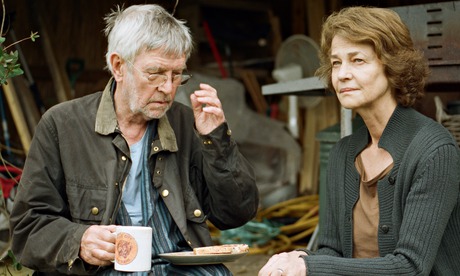 This week's new film events
45 Years + Q&As | De Niro Sunday Brunches | London feminist film festival | Cyclescreen: Bristol bike film festival
Ryan Gilbey
14, Aug, 2015 @2:13 PM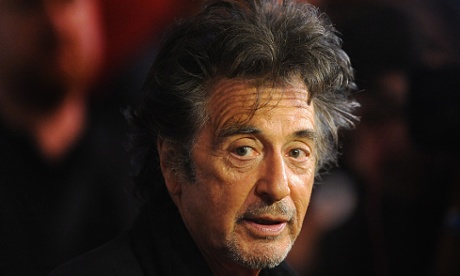 Al Pacino: 'What's the point of quitting?'
The star of The Godfather and Scarface, who now supplements his income selling seats on his private jet and doing meet and greets, talks about marriage, ageing and death – and why, with his new film Manglehorn out in August, he has no intention of giving up acting
Henry Barnes
23, Jul, 2015 @6:43 PM
Hey, you, leave that franchise alone! The directors who couldn't let go
A successful franchise is every film-maker's dream – isn't it? But even the best of them can't resist the temptation to keep going, even when they shouldn't
Stephen Puddicombe
21, Jul, 2015 @4:17 PM