Anthony Hopkins' 20 best film performances – ranked!
Anthony Hopkins has been nominated for a Bafta and an Oscar for his role in The Father. But how does it compare with his performances as Hannibal Lecter, CS Lewis, Odin and an ageing Zorro?

Anne Billson
08, Apr, 2021 @1:01 PM
The Elephant Man review – David Lynch's tragic tale of compassion
Four decades on, John Hurt's performance gives this biopic a poignancy that marks it apart from the rest of director's work
Peter Bradshaw
12, Mar, 2020 @11:00 AM
Freddie Jones, film actor and Emmerdale's Sandy Thomas, dies age 91
Much-loved performer and father of Toby Jones was stalwart of British TV as well as a regular in David Lynch films
Andrew Pulver
10, Jul, 2019 @2:55 PM
Room to Dream review – a remarkable insight into David Lynch
This hybrid biography cuts between essays from Kristine McKenna and reflections from the great auteur
PD Smith
21, Jul, 2018 @9:00 AM
Amy Schumer and Hollywood's 'inner-beauty' problem
The comic's new film I Feel Pretty follows the likes of Shallow Hal and Never Been Kissed in its ugly definitions of physical attraction

Steve Rose
08, May, 2018 @9:00 AM
John Hurt remembered at Oscars ceremony
The late actor, star of Nineteen Eighty-Four and The Elephant Man, was honoured by the Academy in their annual In Memoriam montage
Andrew Pulver
27, Feb, 2017 @4:22 AM
John Hurt, widely admired stage and screen actor, dies aged 77
Distinctive-voiced actor was Oscar nominated for Midnight Express and the Elephant Man, as well as being the victim of the notorious 'chestburster' in Alien
Andrew Pulver
28, Jan, 2017 @12:33 PM
Peter Bradshaw on John Hurt: 'A virtual folk memory of wisdom and style'
In his staggeringly productive screen career, Hurt's performances brought depth and texture to everything he was in, from science fiction to Roman epic
Peter Bradshaw
28, Jan, 2017 @11:14 AM
John Hurt: 10 key performances from Alien to Doctor Who
John Hurt, who died on Friday, was a brilliant and versatile actor who made memorable film appearances over five decades. Here we look at ten of the best
Andrew Pulver
28, Jan, 2017 @10:06 AM
Readers suggest the 10 best actor transformations
Last week we brought you our 10 best transformations by actors in film. Here you suggest who should have made the list.
Aurora Percannella
03, Dec, 2015 @12:00 PM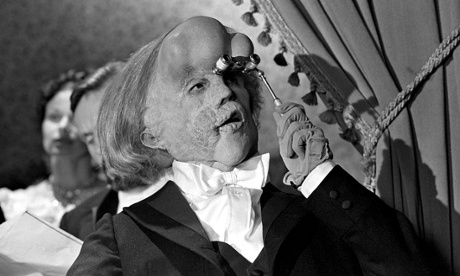 John Hurt: five best moments
Our pick of the actor's greatest film performances to date. What others deserve to be on the list?

Adam Boult
25, Jul, 2014 @4:53 PM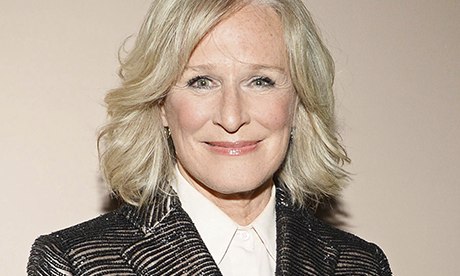 Glenn Close to return to Broadway in a 'mountain of a play'
Hollywood heads to the Great White Way, with Close appearing in an unnamed production, Bradley Cooper playing The Elephant Man and Hugh Jackman teaming up with Jez Butterworth
Matt Trueman
22, Jan, 2014 @3:01 PM