Kapow! Our writers pick their favorite Batman movie
To celebrate the release of The Batman, Guardian writers have written about their all-time favorite Caped Crusader films from Adam West to Ben Affleck
Peter Bradshaw, Andrew Pulver, Radheyan Simonpillai, Janelle Zara, Lisa Wong Macabasco, Charles Bramesco, Simon Abrams, Luke Holland, Benjamin Lee, Toby Moses, Nicholas Barber and Ben Child
04, Mar, 2022 @7:22 AM
From Memento to Interstellar: our writers pick their favourite Christopher Nolan films
With the much-anticipated staggered release of Tenet, writers argue why each of Christopher Nolan's 10 previous films should be seen as his best
Beatrice Loayza, Peter Bradshaw, Benjamin Lee, Wendy Ide, Charles Bramesco, Radheyan Simonpillai, Adrian Horton, Noah Gittell, Jordan Hoffman and Steve Rose
27, Aug, 2020 @6:24 AM
Tom Hardy's 20 best film performances – ranked!
The actor's latest movie, Capone, further builds upon his beefy and menacing screen presence, but there is another side that shines through in some of Hardy's great roles
Peter Bradshaw
14, May, 2020 @11:00 AM
Emmerdale and Aliens actor Jay Benedict dies of coronavirus
American-born actor also appeared in Foyle's War and The Dark Knight Rises
Toby Moses
06, Apr, 2020 @11:34 AM
Anne Hathaway: 'Male energy is very different from toxic masculinity'
In Colossal she plays a drunk drifter. Which will make good preparation for her Plan B in life …
Benjamin Lee
20, Oct, 2016 @4:10 PM
Why Daniel Radcliffe and Anne Hathaway should think twice about returning to past glories
The Harry Potter star has refused to rule out resurrecting the Boy Who Lived, while Hathaway is keen to pull on Catwoman's leathers once more. Both should proceed with caution
Ben Child
12, Sep, 2016 @3:47 PM
What can DC do to save its struggling comic book cinematic universe?
The standalone Warner Bros division called DC Films holds out hope, but Zack Snyder still has his grubby hands on both Justice League movies
Ben Child
20, May, 2016 @5:15 PM
Cillian Murphy: 'Is this it, for the rest of my days?'
He plays the violent lead in Peaky Blinders. But as he turns 40, the actor is starting to contemplate what comes next
Tom Lamont
23, Apr, 2016 @8:00 AM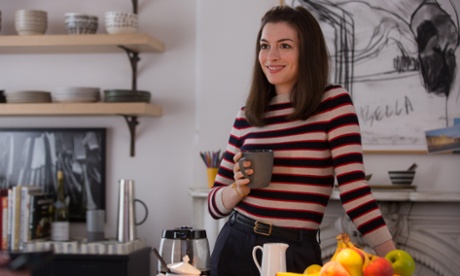 Anne Hathaway: five best moments
As the Oscar-winning actor returns in the Nancy Meyers comedy The Intern, we take a look back at some of her finest moments
Benjamin Lee
02, Oct, 2015 @9:05 AM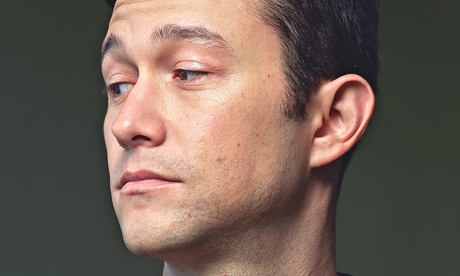 Joseph Gordon-Levitt: 'Edward Snowden was warm, kind, thoughtful'
After years as the supporting act, Joseph Gordon-Levitt is Oscar-tipped for his performances as NSA whistleblower Edward Snowden and wire-walker Philippe Petit. He talks about his head for heights – and a secret meeting in Moscow
Tom Lamont
18, Sep, 2015 @2:00 PM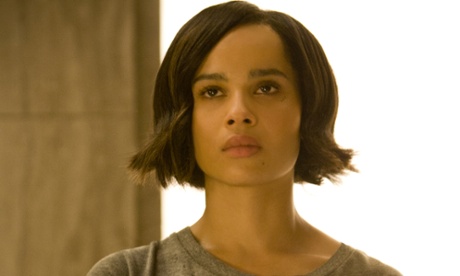 Zoë Kravitz: I was blocked from Batman role for being 'urban'
In a recent interview the actor describes being told not to audition for The Dark Knight Rises, as the film-makers were not 'going urban'
Henry Barnes
16, Jul, 2015 @3:47 PM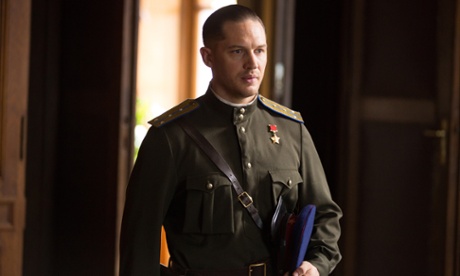 Tom Hardy: five best moments
Standout moments of the chameleon-like actor who stars in this week's Stalinist-era thriller Child 44
Benjamin Lee
17, Apr, 2015 @11:00 AM