Rebecca to Rachel: 10 of the best Daphne du Maurier films
Ben Wheatley's new version of the gothic thriller Rebecca joins an impressive list of big-screen Du Maurier adaptations
Anne Billson
19, Oct, 2020 @9:41 AM
House of horrors: how cinema turned a safe space into a trap
Long before an age of lockdown, films from Rosemary's Baby to The Shining and In the Shadow unveiled the home as the ultimate fear
Michael Newton
27, May, 2020 @10:56 AM
'Parents sent me to therapy': you tell us the films that scarred you as kids
After Guardian writers reminisced about the films that caused nightmares in their younger years, you responded with a long list of alternative options
Guardian readers
01, Nov, 2019 @5:00 AM
National Film Registry picks Thelma & Louise and The Breakfast Club for preservation
Ridley Scott's feminist thriller and John Hughes's 1985 teen flick deemed 'culturally, historically or aesthetically significant' by Library of Congress
Andrew Pulver
14, Dec, 2016 @3:19 PM
Hitchcock experts rush to defend director over Tippi Hedren's claims of sexual harassment
Actress says she repelled advances on The Birds set but film crew dispute story
Vanessa Thorpe, arts and media correspondent
06, Nov, 2016 @12:05 AM
Tippi Hedren: Alfred Hitchcock sexually assaulted me
Star of The Birds and Marnie says director grabbed her, attempted to kiss her and had a secret door installed between his office and her dressing room
Alan Evans
31, Oct, 2016 @11:42 AM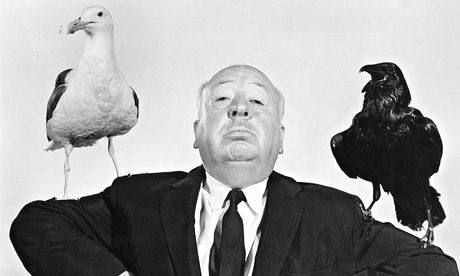 Alfred Hitchcock; The Man Who Knew Too Much reviews – how the master exploited our fears
Two new analyses of Alfred Hitchcock's macabre imagination are equally compelling
Peter Conrad
13, Apr, 2015 @10:00 AM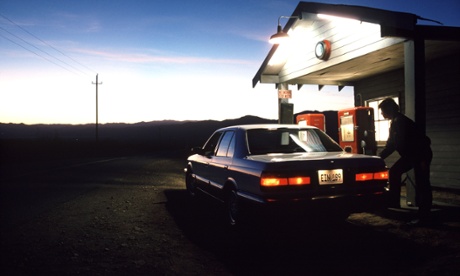 Clip joint: five gripping movie scenes set in petrol stations
Guardian reader Charles Graham-Dixon picks his favourite movie scenes set in petrol stations. Which would you add?
Charles Graham-Dixon
19, Jan, 2015 @12:51 PM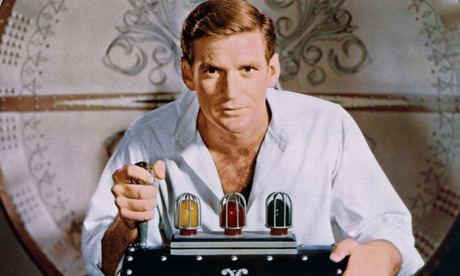 Rod Taylor, star of Hitchcock thriller The Birds, dies aged 84
Actor's other roles included the lead in HG Wells's The Time Machine and cameo in Inglourious Basterds
Hannah Ellis-Petersen
09, Jan, 2015 @6:54 PM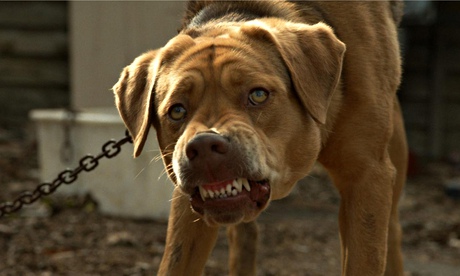 Apocalypse bow-wow: the new breed of arthouse animal horror
Back when giant spiders first roamed the multiplex and B-movie bunnies packed the drive-in, rabid creatures represented an underclass growling at their lack of power. With White God, an acclaimed Oscar contender from Hungary, this political bite returns, says Xan Brooks
Xan Brooks
16, Oct, 2014 @4:50 PM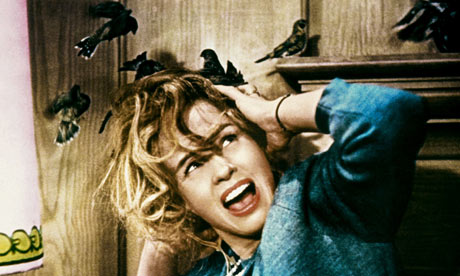 Michael Bay to produce remake of Alfred Hitchcock's The Birds
The horror returns as Transformers director revealed as man behind new take on Hitchcock's 1963 frightener, with Naomi Watts set to take Tippi Hedren role
Xan Brooks
13, Mar, 2014 @10:58 AM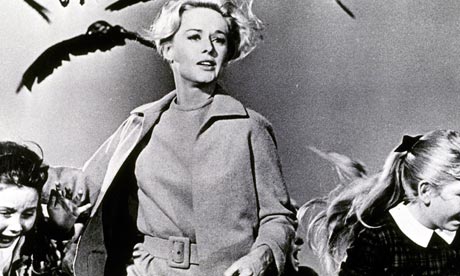 My favourite Hitchcock: The Birds
Xan Brooks: Here is a film that provides no answers and no escape. Chaos reigns from top to tail. Might this be the essential Hitchcock?
Xan Brooks
31, Jul, 2012 @5:10 PM