TV tonight: Jermaine Jenas hunts the football trolls
The former Spurs player turned broadcaster examines the racial abuse of footballers. Plus: the Hairy Bikers head north. Here's what to watch this evening
Phil Harrison, Ali Catterall, Jack Seale and Simon Wardell
07, Oct, 2021 @5:20 AM
From Animal Kingdom to The Babadook: the best Australian films of the decade
Guardian Australia's film critic Luke Buckmaster surveys the past 10 years and finds thrillingly varied depictions of Australian life
Luke Buckmaster
10, Dec, 2019 @2:33 AM
The Nightingale review – ambitious, urgent and necessarily brutal. But who is it for?
Jennifer Kent is an extraordinary film-maker, but by falsely equivocating two vastly different experiences, she steps – misguidedly – into a minefield
Larissa Behrendt
20, Aug, 2019 @5:06 AM
From The Nightingale to Hotel Mumbai: Adelaide film festival launches biggest program yet
From The Babadook director Jennifer Kent's new thriller to Willem Dafoe as Vincent Van Gogh, here are 10 must-sees on this year's program
Luke Buckmaster
12, Sep, 2018 @2:30 AM
The scariest horror films ever – ranked!
Occult chiller Hereditary is the latest in a proud line of big-screen blood-curdlers. Our critic picks his 25 most terrifying
Peter Bradshaw
07, Jun, 2018 @11:34 AM
Get Out's Jason Blum: 'Australia has exported some of the great genre film-makers of our time'
His production house has become one of Hollywood's biggest success stories – but Jason Blum predicts the future of genre film-making is in Australia
Maria Lewis
07, Aug, 2017 @5:38 AM
The Babadook: how the horror movie monster became a gay icon
Top-hatted ghoul has been hailed as LGBT figure in corners of social media after it was jokingly floated on Tumblr that he was gay
Elle Hunt
11, Jun, 2017 @6:34 AM
The female directors bringing new blood to horror films
Women are sinking their teeth ever deeper into horror. We chart their rise and talk to directors Ana Lily Amirpour, Julia Ducournau and Karyn Kusama
Mark Kermode, Observer film critic, Imogen Carter, Guy Lodge, Kathryn Bromwich
19, Mar, 2017 @9:00 AM
Kylie Minogue and Guy Pearce reunite – and nine other Australian films to watch in 2017
From a Babadook follow-up, to documentaries about Michael Hutchence and JonBenét Ramsey, here are the films we're most looking forward to
Luke Buckmaster
10, Jan, 2017 @2:22 AM
After The Babadook: Jennifer Kent's new film tackles Australia's violent colonial history
Australian writer-director says of The Nightingale, the first film after her thrilling debut, 'It's certainly not a horror film but it's a pretty horrific world'
Monica Tan
30, May, 2016 @12:04 AM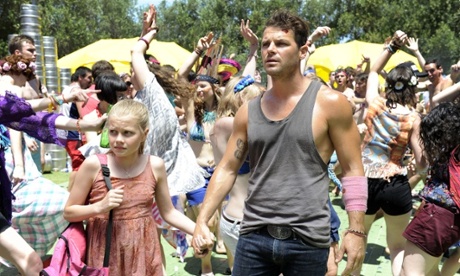 Australian cinema's lost wave: the renaissance nobody's noticed
Since 2005, the Australian film industry has been making movies up there with any period in its history including the New Wave of the 70s and 80s
Luke Buckmaster
20, Oct, 2015 @2:38 AM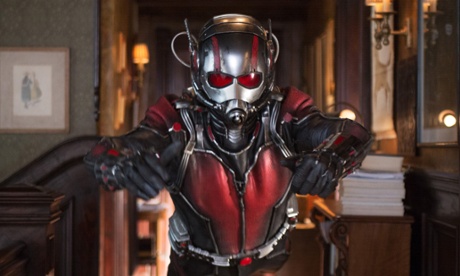 Blockbusters, bad dads and super-unrealistic mums
This year's biggest films are populated by bad fathers transformed into superheroes to save their imperilled children, while mothers are either taken for granted or psychotic … have we learned nothing since Mrs Doubtfire?
Stephen Puddicombe
05, Aug, 2015 @5:17 PM