Star Wars: The Empire Strikes Back
Bounty of Boba Fett actor's Star Wars collection to go on auction
More than 1,000 items owned by Jeremy Bulloch up for sale next month, with part of proceeds going to Parkinson's UK charity
Steven Morris
15, Apr, 2022 @10:37 AM
Welsh town to retell tale of how it built Star Wars' Millennium Falcon
Ship was referred to as 'Magic Roundabout' during secret project at an old hangar in Pembroke Dock
Steven Morris
29, Jan, 2022 @7:00 AM
'I wouldn't take my kids to this': Star Wars' Phil Tippett on his hellish animation Mad God
The leading visual effects designer, whose credits include Star Wars and Jurassic Park, has spent three decades directing his gruesome animated fable
John Bleasdale
20, Aug, 2021 @7:00 AM
Gary Kurtz obituary
Producer who worked on the first two Star Wars films, American Graffiti and Return to Oz
Ryan Gilbey
26, Sep, 2018 @1:52 PM
Every Star Wars film – ranked!
From the saga's debut in 1977 to this month's Solo and (almost) everything in between, we rank 14 of the Star Wars films and spin-offs
Peter Bradshaw
24, May, 2018 @12:00 PM
May the 4th be with you: the 40 best lines from the Star Wars saga
With this month marking four decades since the release of the original film, we relive the sprawling space opera's most memorable snippets of dialogue
Ben Child
04, May, 2017 @2:02 PM
Disney's 'clean' Star Wars release could have a sting in the tale
Many of George Lucas's additions to the special edition Star Wars trilogy were heinous. But those keen to see such tweaks reversed should be careful what they wish for

Ben Child
28, Feb, 2017 @5:21 PM
Should I take my young child to see Star Wars: The Force Awakens?
Ratings boards have assigned 12A and PG-13 ratings to JJ Abrams's highly anticipated forthcoming movie. But is the new episode really any scarier than The Empire Strikes Back?
Ben Child
11, Dec, 2015 @12:07 PM
The return of Star Wars: an evil empire in Jedi clothing?
Next month sees the eagerly awaited arrival of The Force Awakens. A good moment to examine the franchise's timeless mass appeal…
Peter Conrad
22, Nov, 2015 @8:00 AM
The folly of Empire: how Star Wars menaced Hollywood
Things were never the same after George Lucas's Star Wars conquered all – the arty 70s gave way to a universe of blockbuster franchises. Is The Force Awakens the last chapter in a process that began a long time ago, in a galaxy far, far away?
David Thomson
19, Nov, 2015 @6:37 PM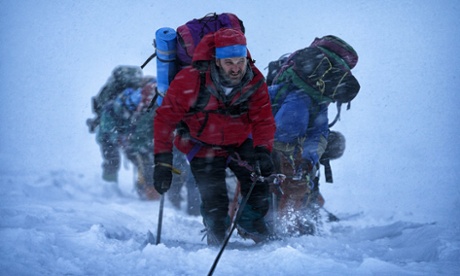 Everest hangs on at UK box-office summit
Real-life mountaineering drama makes one-two at the top of the chart for Working Title, as second-placed Kray twins biopic Legend breaks more records
Charles Gant
29, Sep, 2015 @4:18 PM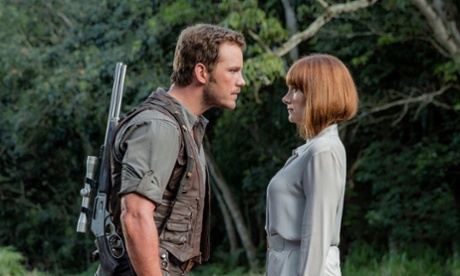 Jurassic World is UK's eighth biggest film ever while Fantastic Four bombs
The dinosaurs continue to pull in the crowds while Fox's Marvel reboot fails to bring in superhero numbers
Charles Gant
12, Aug, 2015 @1:44 PM