'From now on you have no name': life in a Cuban jail
A brutal high-security prison was the last place Stephen Purvis expected to end up when he moved to Havana. Stephen Gibbs tells his story
Stephen Gibbs
19, Mar, 2017 @9:00 AM
Britain's top judge phoned PM before record sentence in MI6 spy case
Lord Chief Justice rang Harold Macmillan before sentencing George Blake to 42 years
Unprecedented term provoked sympathy and his escape from jail
MI6 also concerned
Richard Norton-Taylor
02, Feb, 2016 @4:36 PM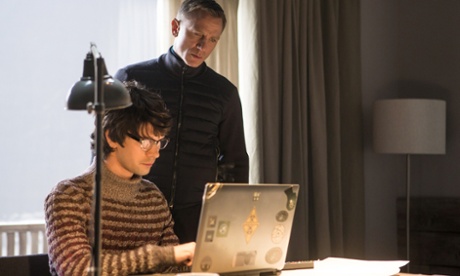 Spies like us: which movie secret agents fit MI6's new recruitment drive profile?
The British secret service says James Bond would struggle to get a job as a spy in 2015, so which big-screen operatives would cut the mustard?
Ben Child
30, Oct, 2015 @3:00 PM
Summer blockbusters 2015: how much can you remember? - quiz
The sun has retired and the ice cream has melted. Which means this year's city-saving, helicopter-crashing, cinematic universe-expanding multiplex-fillers have come to an end. Were you paying attention? (spoiler warning)
Benjamin Lee
18, Aug, 2015 @11:55 AM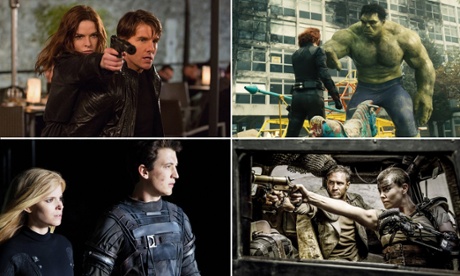 Cold summer: has 2015 been the least sexy blockbuster season ever?
Benjamin Lee: There's a curious lack of romance in Hollywood this year, with everyone from Ethan Hunt to Mad Max going out of their way to avoid a snog. It's a result of female characters finally being more than a passive love interest
Benjamin Lee
14, Aug, 2015 @10:59 AM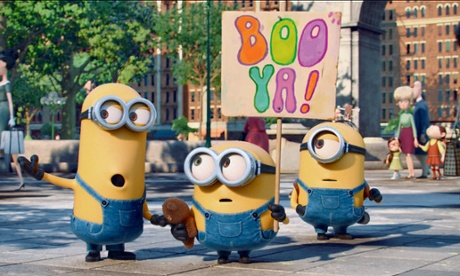 UK box office: Minions makes millions, Jurassic World biggest hit since Skyfall
The Despicable Me spin-off continues a strong year for Universal, while Salma Hayek's action movie Everly high-kicks off with an unexplosive £40 screen average
Charles Gant
30, Jun, 2015 @2:34 PM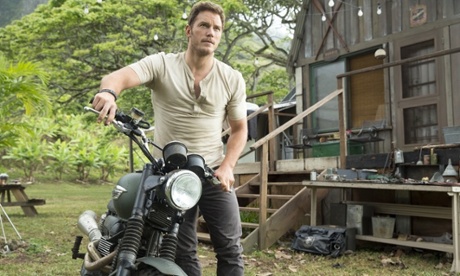 Jurassic World claws victory from Potter and Bond to make UK box office history
The all-conquering fourth instalment in the dino-franchise becomes only the second film ever to rake in £10m-plus on its second weekend of UK release
Charles Gant
23, Jun, 2015 @1:04 PM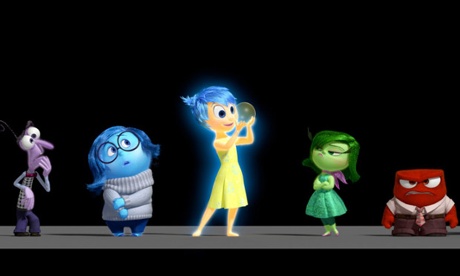 Pixar's Inside Out scores record $91.1m behind Jurassic World's $102m in US
Animated comedy grabs the biggest opening for an original movie while big budget dinosaur reboot closes in on $1bn in record time
Ben Child
22, Jun, 2015 @7:32 AM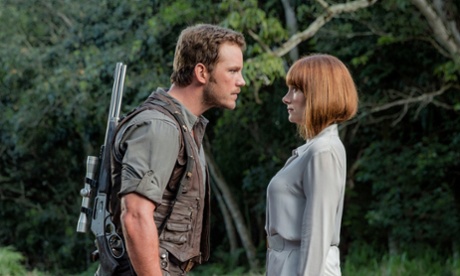 Nostalgia, 3D – and June – helped Jurassic World beast all before it
Universal's dino-buster claims US, overseas and global opening records while Melissa McCarthy's Spy defies 'comedies don't travel' rule

Phil Hoad
17, Jun, 2015 @6:59 AM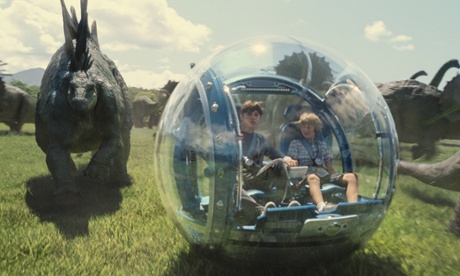 Jurassic World success drives monster audiences before Spectre and Star Wars
The year began with pundits predicting record-breaking numbers for a trio of blockbusters – Avengers: Age of Ultron, Spectre and Star Wars – one of which the returning dinosaurs have already squashed
Charles Gant
16, Jun, 2015 @3:49 PM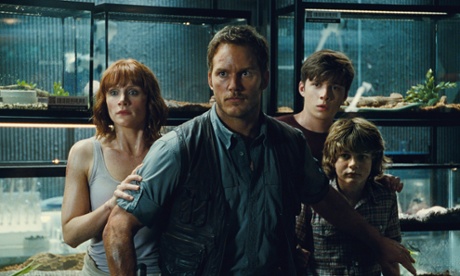 Jurassic World record: dinosaur reboot scores monstrous $511.8m on debut
Colin Trevorrow's film surpasses Harry Potter and the Deathly Hallows — Part 2's $483.2m global opening from 2011
Ben Child
15, Jun, 2015 @7:33 AM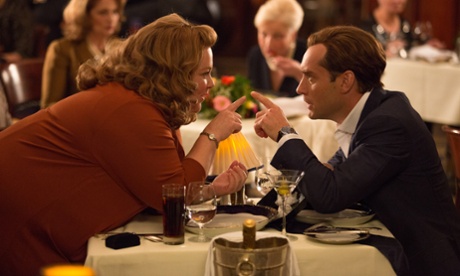 Women's trouble: did Spy suffer in the US from femme-centric targeting?
Melissa McCarthy's bid for mainstream superstardom falters, as Dwayne Johnson shows how to stay on top
Phil Hoad
10, Jun, 2015 @11:44 AM