Every Studio Ghibli film – ranked!
In a bonus edition, we rank all the animated films – from Spirited Away to Ponyo – by the revered Japanese studio, most of which will be available on Netflix from February
Miriam Balanescu
28, Jan, 2020 @2:12 PM
The 100 best films of the 21st century
Gangsters, superheroes, schoolkids, lovers, slaves, peasants, techies, Tenenbaums and freefalling astronauts – they're all here in our countdown of cinema's best movies since 2000
Peter Bradshaw, Cath Clarke, Andrew Pulver and Catherine Shoard
13, Sep, 2019 @5:00 AM
The best films for children: Observer readers have their say
A look at some of the best responses to Mark Kermode's selection of 25 child-friendly films
Watch and learn: the hidden messages in children's movies
Ever suspected Frozen was more than a simple singalong? Have the false promises of Emerald City ever rung alarm bells? Here are nine family flicks that have been mined for underlying meaning
Ben Child
13, Jul, 2016 @2:11 PM
Match the Studio Ghibli screenshot to the movie – quiz
It might be Studio Ghibli's last film so with the release of When Marnie Was There, here's the ultimate test. How many of their classics can you recognise?
Benjamin Lee
07, Jun, 2016 @9:33 AM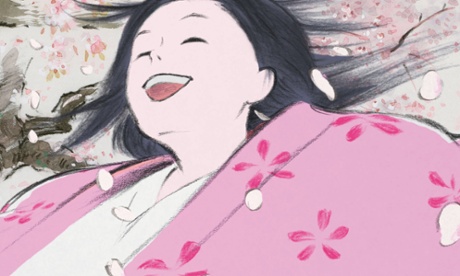 The Tale of the Princess Kaguya is a joy but won't hold kids' attention
'A tumultuous emotional journey' it might be, but this beautiful Japanese animated film still can't compete with the likes of Big Hero 6 or Frozen

Josh Strauss
19, Mar, 2015 @3:36 PM

Top 10 family movies
Time for some wholesome fun – what are the best movies for the whole family to enjoy? From Bambi to Spirited Away, here are the Guardian and Observer critics' top 10

Arrietty – review
The Borrowers turn Japanese as the children's classic is lovingly reworked by the studio that gave us Spirited Away, writes Philip French
Philip French
30, Jul, 2011 @11:05 PM

First sight: Hiromasa Yonebayashi
Animation director at Studio Ghibli, makers of Spirited Away
Cath Clarke
07, Jul, 2011 @9:45 PM

Spirited Away: No 8 best sci-fi and fantasy film of all time
Killian Fox
21, Oct, 2010 @10:47 AM

You review: Ponyo
The first film in five years from Japanese animation master Hayao Miyazaki has finally been released. But does it soar to the heights of Spirited Away?
Ben Child
17, Feb, 2010 @10:01 AM

Film review: Ponyo
The new animation from the Spirited Away director is another deeply moving, utterly distinctive work, writes Peter Bradshaw
Peter Bradshaw
11, Feb, 2010 @11:15 PM