Lost in the multiverse: will Spider-Man ever find his way home?
The bizarre events in WandaVision are fuelling speculation that Tom Holland's Spidey will be a long way from New York in his next big-screen outing
Ben Child
26, Feb, 2021 @4:25 PM
Charlie Cox's Daredevil would be a welcome addition to the Marvel Cinematic Universe
Rumours abound that the actor who played the blind crimefighter has been spotted on the set of Spider-Man 3. His reappearance would be a smart move
Ben Child
22, Jan, 2021 @1:44 PM
I love Spider-Man – but would my son? How I learned a hard lesson about heroes
He's my all-time favourite comic character. But do the real heroes still wear spandex?
Tom Lamont
12, Sep, 2020 @11:00 AM
Can Marvel help Spider-Man's Sam Raimi escape from Hollywood purgatory?
He's directing the Doctor Strange sequel – but will the Raimi we get be the indie-horror enfant terrible we want or the Spider-Man 3 dud we don't?
Ben Child
16, Apr, 2020 @12:54 PM
Alvin Sargent, Oscar winner who wrote Spider-Man films, dies at 92
Screenwriter won Oscars for Julia and Ordinary People and won praise for Spider-Man
Martin Pengelly in New York
11, May, 2019 @1:58 PM
Tom Hardy's casting as Venom is a masterstroke for Sony's superhero universe
A leading man with the skill to illuminate Eddie Brock's twisted soul, Hardy is sure to turn the limited raw materials of this antihero into a titan of cinema
Ben Child
22, May, 2017 @3:15 PM
Can Guardians of the Galaxy avoid the perils of the threequel?
Even before the second instalment of the franchise is out, director James Gunn is facing up to difficulties of a third outing for Marvel's oddball superheroes
Graeme Virtue
18, Apr, 2017 @1:14 PM
Kiss of the Spider-Man: what will a Venom movie actually look like?
Sony has been trying to get a solo outing for Spider-Man's nemesis off the ground for a decade. Can its next attempt benefit from the success of Deadpool and Wolverine?
Ben Child
21, Mar, 2017 @7:30 AM
Venom, Spider-Man's arch-enemy, to get his own spin-off film
Sony Pictures announces supervillain adventure will hit cinemas in October 2018 but no word on casting
Gwilym Mumford
17, Mar, 2017 @12:33 PM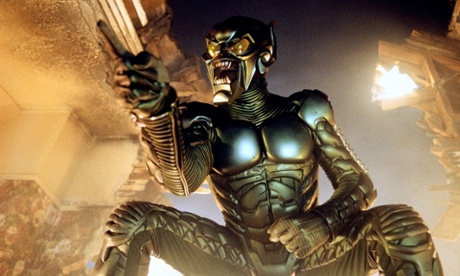 Six reasons not to write off Drew Goddard's Spider-Man v Sinister Six movie
The Cabin in the Woods director still wants to shoot his epic supervillain smackdown - and it might just work now Spidey's joined the Marvel Cinematic Universe
Ben Child
25, Sep, 2015 @7:17 AM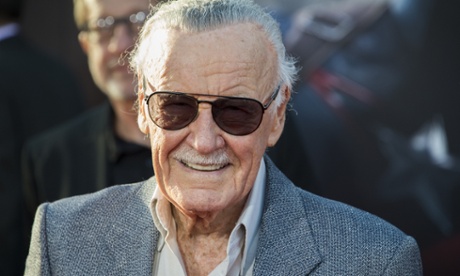 Stan Lee: Spider-Man should stay white and straight
Comic book icon backs endeavour to create more gay superheroes but says he agrees with Sony's decision to keep web-slinger's ethnicity and sexuality unchanged
Benjamin Lee
23, Jun, 2015 @2:17 PM
Viral Video Chart: Lego Walking Dead, The Simpsons and David Cameron
Watch the prime minster do the spidey strut, a 102-year-old blow out her teeth and the return of National Lampoon's Griswold family in Vacation
Janette Owen
15, May, 2015 @6:09 AM