'I barely breathed': Tilda Swinton, Emma Thompson, Steve McQueen and more on their most memorable moments at the movies
From transformative nights in the grubbiest of fleapits to spellbinding screenings under the stars, film-makers and critics recall the communal thrill of going to the cinema

Irrfan Khan obituary
Charismatic Indian actor who starred in British, US and Hindi cinema, including Slumdog Millionaire and The Warrior
Ryan Gilbey
30, Apr, 2020 @12:15 PM
Irrfan Khan: a seductive actor capable of exquisite gentleness | Peter Bradshaw
The Lunchbox star, who has died aged 53, was a vital bridge between Bollywood and Hollywood, and possessed a strong romantic appeal
Peter Bradshaw
29, Apr, 2020 @9:26 AM
Irrfan Khan dies aged 53
Khan, an icon of Indian cinema who had a string of Anglo-American successes under his belt, including Slumdog Millionaire, Life of Pi and Jurassic World, has died in Mumbai
Andrew Pulver and Hannah Ellis-Petersen in Delhi
29, Apr, 2020 @7:02 AM
From Trust to The Romanoffs: how TV's family sagas got serious
The 80s was dominated by over-the-top family dramas such as Dallas and Dynasty, but in the age of prestige TV, it's less hairspray and more pathos
James Donaghy
13, Sep, 2018 @7:00 AM
Gong with the wind: the early Oscar contenders that fall by the wayside
From Bonfire of the Vanities to Downsizing, how did the highly touted turn into the long forgotten, and could A Star Is Born be next?
Guy Lodge
27, Aug, 2018 @9:00 AM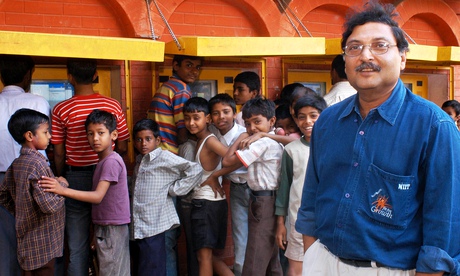 The 'granny cloud': the network of volunteers helping poorer children learn
At the School in the Cloud, volunteer 'grannies' use Skype to help some of the world's poorest children teach themselves. Could mainstream education learn from them?
Carole Cadwalladr
02, Aug, 2015 @6:00 AM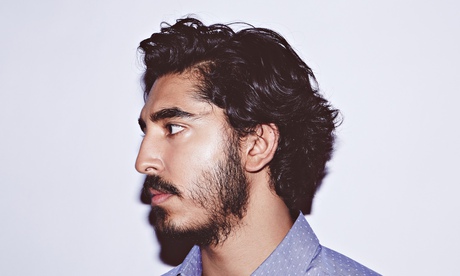 Dev Patel: 'I didn't know what I was getting myself into'
The global success of Slumdog Millionaire thrust the schoolboy (and his girlfriend Freida Pinto) into the limelight. But has fame been good to him? Seven years on, he talks break-ups, beards and typecasting
Nosheen Iqbal
21, Feb, 2015 @8:00 AM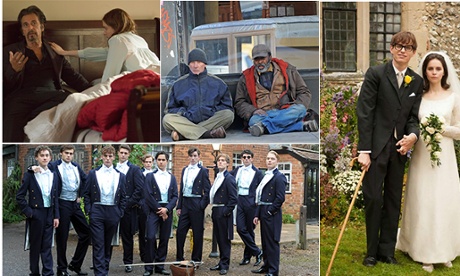 Toronto film festival 2014 programme release kicks off 2015 Oscar race
• Premieres for biopics of Beach Boys and Stephen Hawking
• Meaty roles for Adam Sandler, Michael Douglas, Richard Gere
• Closing night film is Kate Winslet period drama A Little Chaos
Catherine Shoard
22, Jul, 2014 @3:20 PM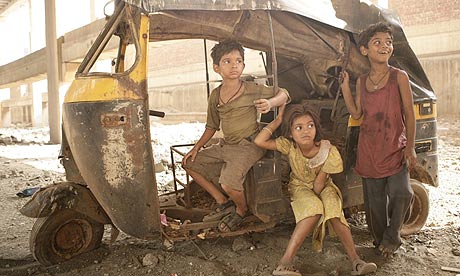 Slumdog Millionaire stars' cash demands disappoint Danny Boyle
Director says children are being poorly advised and that their education, rather than cars and swimming pools, are the priority
Randeep Ramesh in Delhi
03, Nov, 2009 @9:46 AM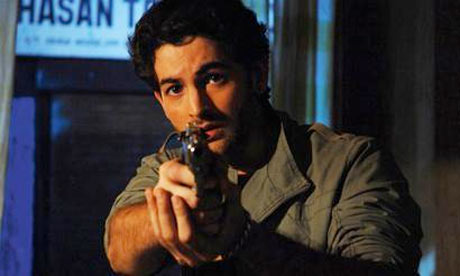 Indian cinema rides the Slumdog wave at the London film festival
Nirpal Dhaliwal: Slumdog Millionaire brought the harsh realities of India's underclass into the multiplexes. But Indian cinema just got a whole lot grittier with Sudhir Mishra's Ride the Wave Johnny
Nirpal Dhaliwal
16, Oct, 2009 @12:20 PM
Slumdog leads surge in takings at UK cinemas
Latest box office data suggests people are turning to low-budget entertainment during recession
Martin Wainwright
19, Jul, 2009 @6:39 PM