Albert Finney, legendary star of Tom Jones and Miller's Crossing, dies aged 82
Celebrated actor who rose to fame in the 'kitchen sink' era before evolving into one of the screen greats of the postwar period, has died
Andrew Pulver
08, Feb, 2019 @6:01 PM
Blade Runner 2049 to Bond 25: yes, Mr Villeneuve, we expect you to direct
Like Christopher Nolan, Sam Mendes and Peter Jackson, Villeneuve is a rare example of a visionary film-maker with franchise nous. Can he get the 007 gig?
Ben Child
11, Oct, 2017 @5:00 AM
Why James Bond couldn't afford to lose Daniel Craig, a true Hollywood heavyweight
Craig's sensitive and sometimes scary take on 007 morphed the franchise into a sleek supercar. No wonder its producers were so set on him staying
Andrew Pulver
16, Aug, 2017 @4:03 PM
We don't need celebs to understand art | Letters
Letters: Are Guardian readers really that culturally shallow as to need the celebrity link to grasp the story?
Letters
20, Mar, 2017 @6:48 PM
Star Wars: The Force Awakens poised to break global box office records
New Star Wars film on track to beat marks set by Spectre, Jurassic World and Avatar as release of franchise latest continues to roll out across world
Andrew Pulver
18, Dec, 2015 @5:19 PM
'Lost' James Bond film Once Upon a Spy would have seen 007 killing M
Details of abandoned screenplay, and its part in the success of 2012's Skyfall, revealed in new book about the long-running spy series
Ben Child
20, Nov, 2015 @11:58 AM
Spectre pits 007 against his greatest adversary – international exchange rates
Strong dollar holds Spectre back, Peanuts Movie bids for a new generation and The Martian becomes Ridley Scott's highest grosser in box office analysis

Phil Hoad
09, Nov, 2015 @5:46 PM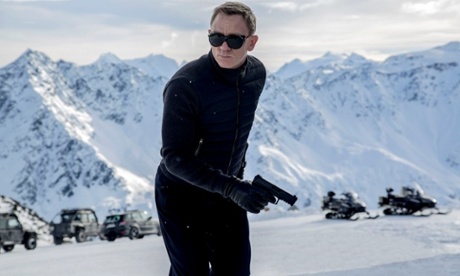 Daniel Craig: five best moments
As Spectre opens, we look back at the Bond star's most memorable – and surprising – roles
Benjamin Lee
30, Oct, 2015 @2:42 PM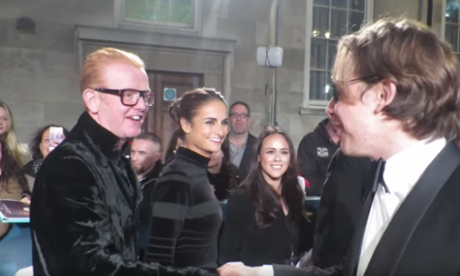 Viral video: James Bond Spectre 'blagger', Adele, Star Wars' Chewbacca
Watch a man claiming to gatecrash the 007 premiere, plus Barack Obama sings Michael Jackson's Thriller and Lionel Richie calls to say Hello
Janette Owen
30, Oct, 2015 @7:02 AM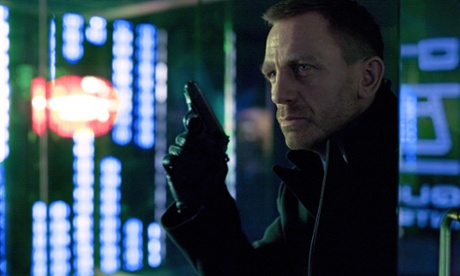 Netflix and film studios face lawsuit over song captioning for deaf
The streaming service, Disney, Fox, Universal, Warner Bros and Paramount have been accused of discrimination against the deaf for failing to caption songs in films such as Skyfall
Guardian film
20, Oct, 2015 @11:27 AM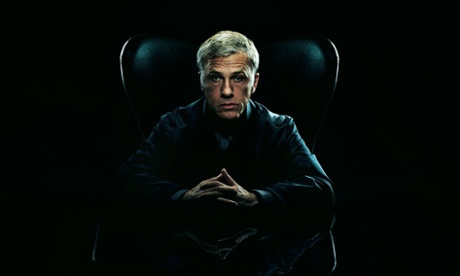 Christoph Waltz: 'Try as you might, you can never break free from your past'
He had to wait until his mid-50s before he finally got his big break. Two Oscars later, he is about to play the ultimate screen villain: the James Bond baddie. So does Christoph Waltz feel like a star yet?


Xan Brooks
10, Oct, 2015 @7:00 AM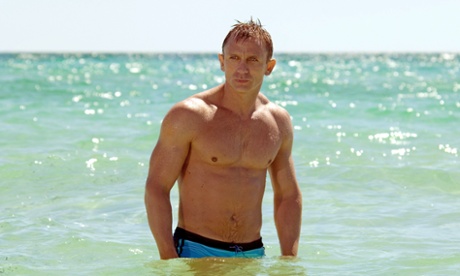 Daniel Craig: I will keep playing Bond as long as I can
With his fourth 007 film Spectre due out in November, Craig says he has no intention of stepping down imminently, even though he says the role is 'getting harder'

Andrew Pulver
30, Sep, 2015 @3:05 PM