Fantastic Beasts roars on as Robin Hood steals a weak second
Fantastic Beasts: The Crimes of Grindelwald holds strong for a second week, fighting off newcomers Robin Hood and Nativity Rocks!
Charles Gant
27, Nov, 2018 @12:00 PM
How the Robin Hood myth was turned on its head by rightwingers
The wealth-redistributing folk hero has traditionally been seen as a champion of the poor. But politicians have recently used him as a poster boy for tax cuts. What message should we take from his latest film?
Steve Rose
22, Nov, 2018 @1:07 PM
Streaming: a century of Robin Hood on film
A new Hollywood Robin Hood is about to join a century of swashbucklers, from silent Douglas Fairbanks to sturdy Russell Crowe
Guy Lodge
19, Nov, 2018 @7:00 AM
Reboot no more: the overused characters who should be retired
The release of Amazon's Jack Ryan marks the fifth time the character has been brought to the screen, one of many who need to be swiftly retired
Stuart Heritage
29, Aug, 2018 @3:09 PM
Jamie Dornan goes from Christian Grey to Will Scarlett in new Robin Hood film
The Fifty Shades of Grey actor is to play the archer in tights in a fresh take on the Sherwood legend
Catherine Shoard
20, Sep, 2016 @9:11 AM
Proms, Kevin Costner's "English" accent, a smiley face, the onion – we review anything
Every Friday we apply critical attention to things that don't normally get it. This is an important function that might hold civilisation together. Or, more likely, not. Drop your suggestions for reviews in the comments or tweet them to @guideguardian
Hannah J Davies, Kate Hutchinson, Luke Holland & Paul MacInnes
29, Apr, 2016 @12:21 PM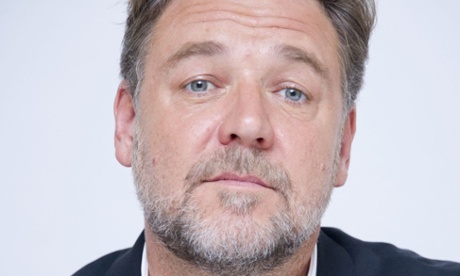 The trials of Russell Crowe: pranked by Jacko, goaded by paparazzi, threatened by al-Qaida
He is famously combative when it comes to the press and the public. But is Russell Crowe more sinned against than sinning? As he happily promotes his directorial debut The Water Diviner, he sets the record straight
Alexis Petridis
29, Mar, 2015 @5:00 PM

Homegrown superheroes: which UK characters and legends should team up?
Author Tim Hall calls for the UK to reclaim its own Justice League with Robin Hood, King Arthur and Beowulf Holmes leading the force!
Tim Hall
06, Aug, 2014 @7:40 AM

Robin Hood | Film review
With elements of the Arthurian legend and Saving Private Ryan, Ridley Scott turns Robin Hood into a post-9/11 hero, writes Philip French
Philip French
15, May, 2010 @11:09 PM

Film Weekly's Cannes film festival special
From the 63rd Cannes film festival, we talk to Mark Strong, one of the stars of Cannes opener Robin Hood, Craig McCall on his documentary of Cannes favourite Jack Cardiff and Haim Tabakman about his Cannes 2009 hit Eyes Wide Open
Presented by Jason Solomons and produced by Jason Phipps
14, May, 2010 @12:50 PM

Russell Crowe dislikes criticism of his accent in his new movie Robin Hood
Actor Russell Crowe dislikes Mark Lawson's comments about his accent in his new film Robin Hood. From an interview for BBC Radio 4's Front Row
Andy Duckworth
14, May, 2010 @11:04 AM

Film review: Robin Hood
Merriness is in short supply, but Ridley Scott's Sherwood update is engaging nonetheless, says Peter Bradshaw
Peter Bradshaw
13, May, 2010 @9:35 PM