Best of Pixar: our writers' favourite movies from Toy Story to Turning Red
To celebrate the release of Lightyear, Guardian writers detail their most-loved films from the animation studio's back catalogue
Andrew Pulver, Jesse Hassenger, Radheyan Simonpillai, Charles Bramesco, Benjamin Lee, AA Dowd, Scott Tobias, Adrian Horton, Veronica Esposito and Lisa Wong Macabasco
17, Jun, 2022 @5:16 AM
Naaman Zhou: the 10 funniest things I have ever seen (on the internet)
In his final week as a Guardian Australia reporter, Naaman Zhou takes on the column that was made for him – and somehow only mentions Ratatouille once
Naaman Zhou
04, Aug, 2021 @5:30 PM
From Burnt to Aftertaste: why can't we get past the 'angry white male chef'?
The ABC's new comedy may not be a redemptive tale but surely it's time we gave our food fictions a bit more diversity and hope?
Max Brearley
16, Feb, 2021 @2:28 AM
Forget Ratatouille, here's Ratatoing! The rise and rise of the 'mockbuster'
If there's a big animated film coming out, a studio somewhere will be rushing to release a cheap imitation. But who makes them? Are they proud of their work? And how did they become an internet hit?
Amelia Tait
28, Jan, 2021 @6:00 AM
Cast unveiled for 'Broadway' debut of TikTok musical Ratatouille
Unbreakable Kimmy Schmidt star Tituss Burgess will play Remy the rat in the crowd-created musical phenomenon
Naaman Zhou
29, Dec, 2020 @5:25 AM
Crowd-created TikTok phenomenon Ratatouille the musical is coming to Broadway
The unofficial musical Ratatousical which spread through viral videos will have a one-off charity performance on 1 January
Naaman Zhou
11, Dec, 2020 @11:06 AM
Ratatouille the musical? Is that even possible?
The internet is alive with a hypothetical reimagining of the popular movie. Could it come true? Matilda Boseley explains it to Naaman Zhou ... quickly (but with a lot of detail)
Matilda Boseley explains it to Naaman Zhou
30, Oct, 2020 @5:14 AM
From a talking horse to the Dark Knight: Will Arnett ranks his own roles
Ahead of his appearance in new BBC sitcom The First Team, the star of Arrested Development and BoJack Horseman takes a look back at his favourite roles
Interview by Rich Pelley
25, May, 2020 @8:00 AM
Every Pixar film ever made - Ranked!
It's the studio that rewrote the rules of animation, and it hasn't let up since. So which is the best – and worst – of Pixar's 19 movies? We find out in Ranked, our new weekly series
Peter Bradshaw
19, Jan, 2018 @6:00 AM
Finding Dory to Cars 2: Pixar's greatest hits and misses
Pixar redrew the rules of animation with its groundbreaking CGI – and the gorgeous visuals are matched by lovable characters and thrilling storytelling
Ben Child
30, Jun, 2016 @5:12 PM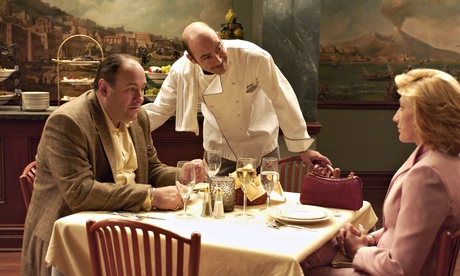 The 10 best fictional chefs
Ahead of the release of Bradley Cooper's new film, Burnt, here are our top screen heroes of the kitchen
Michael Hogan
16, Oct, 2015 @11:00 AM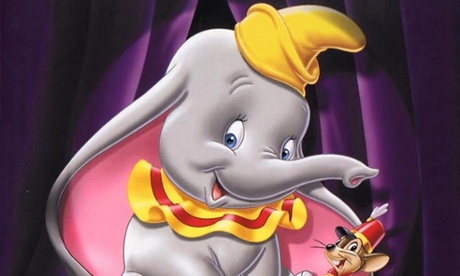 Crappy ever after: post-Dumbo, which films need a dose of cold, hard realism?
With Peta calling for a welfare-friendly finale to Tim Burton's elephant remake, what other family classics need a more realistic coda?
Benjamin Lee
12, Mar, 2015 @5:49 PM