Gaga, Gucci and prison ferrets: how true crime conquered the world
Ridley Scott's House of Gucci stars Lady Gaga in a tale of fashion and murder. But is true crime – once the soul of cinema, from thrillers and horrors to westerns – now outgrowing the big screen?
Danny Leigh
17, Nov, 2021 @6:00 AM
Psycho at 60: the enduring power of Hitchcock's shocking game-changer
In 1960, audiences were unprepared for the director's devious rug-pulling thriller and years later, its impact still reverberates
Scott Tobias
16, Jun, 2020 @6:15 AM
From Fight Club to Brief Encounter: how self-isolation would change classic films
It's now difficult to watch movies without worrying about the two-metre rule – here are the retrospective plot changes required to mean old movies pass muster
Stuart Heritage
24, Mar, 2020 @4:16 PM
'Parents sent me to therapy': you tell us the films that scarred you as kids
After Guardian writers reminisced about the films that caused nightmares in their younger years, you responded with a long list of alternative options
Guardian readers
01, Nov, 2019 @5:00 AM
Twelve Cabins Twelve Vacancies review – intimate take on Hitchcock's Psycho
Chris Durnall fuses his own story with that of the classic thriller to create a lyrical study of grief and family
Gareth Llŷr Evans
12, Jun, 2019 @10:30 AM
Suspiria and the true stories behind classic horrors
The Suspiria remake has arrived, but what inspired the original? From Psycho to A Nightmare of Elm Street, explore the real horrors that influenced cinema

Alex Rayner
10, Nov, 2018 @6:59 AM
The scariest horror films ever – ranked!
Occult chiller Hereditary is the latest in a proud line of big-screen blood-curdlers. Our critic picks his 25 most terrifying
Peter Bradshaw
07, Jun, 2018 @11:34 AM
John Gavin obituary
Actor who played in Psycho and Spartacus – and almost became the next Bond
Ronald Bergan
14, Feb, 2018 @5:19 PM
78/52 review – misfiring documentary on Hitchcock's Psycho
There's too much detail, not enough thought, in this analysis of the infamous shower scene
Simran Hans
05, Nov, 2017 @7:59 AM
78/52 review – Hitchcock's Psycho shower scene gets an expert autopsy
An array of film-makers and writers line up to praise the skill of the iconic sequence – but leave the trickier issues frustratingly unaddressed

Peter Bradshaw
13, Oct, 2017 @11:00 AM
First look at Rihanna as Marion Crane in new Bates Motel trailer
The star plays the character made famous by Janet Leigh in Psycho in the latest season of the small-screen expansion
Guardian staff
31, Jan, 2017 @7:45 PM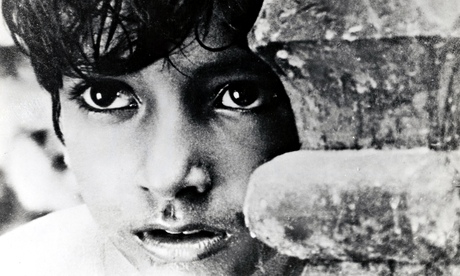 Nitin Sawhney interview: 'Pather Panchali was really moving, with incredible acting'
The musician chooses Satyajit Ray's classic debut as his all-time favourite
Liz Hoggard
26, Oct, 2015 @10:40 AM