'A heartbreaker and a heart mender': how Sapphire's Push birthed a new American heroine
Twenty-five years after Sapphire's novel Push was published, Tayari Jones salutes its groundbreaking heroine, Precious
Tayari Jones
28, Jun, 2021 @6:00 AM
Lee Daniels: 'Studios will give you about $10 to make a black movie'
The maverick director makes the films no one else would dare to – persuading Oprah to break her acting drought, and Nicole Kidman to pee on Zac Efron. What's his next coup?
Hadley Freeman
20, Feb, 2021 @12:00 PM
The black Oscar wins that got away | Peter Bradshaw
The shadow of possible Academy prejudice has loomed large over this year's awards. So which black actors were unjustly snubbed? Whose great performance went unrewarded? The Guardian's chief film critic on the ones that got away
Peter Bradshaw
25, Feb, 2016 @2:55 PM
Mo'Nique: equal pay for black women more important than 'irrelevant' Oscars
Winner of best supporting actress for Precious in 2010 says #Oscarssowhite controversy obscures more vital issue of pay equality for actors
Ben Child
24, Feb, 2016 @10:40 AM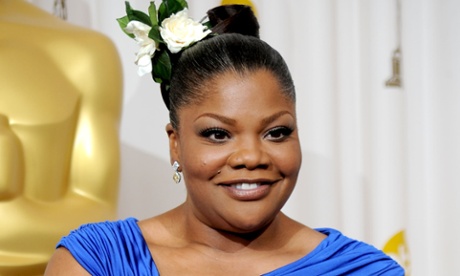 Mo'Nique says she was 'blackballed' by Lee Daniels after Oscar win for Precious
Director wanted to teach her a lesson after she failed to thank him on awards night, says actor
Ben Child
03, Mar, 2015 @11:24 AM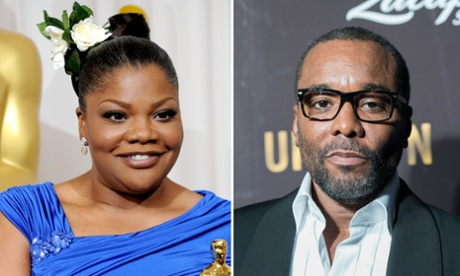 Lee Daniels expands on Mo'Nique 'blackballed' comments
Mo'Nique, the actor who won an Oscar for her supporting role in Precious, said the film's director Lee Daniels told her she was 'blackballed' from Hollywood for not 'playing the game' – Daniels has now elaborated on the comments, while the actor denies being snubbed
Ben Beaumont-Thomas
27, Feb, 2015 @10:37 AM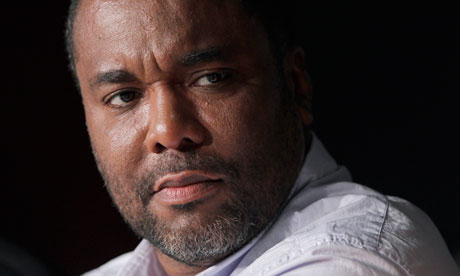 Precious pair Lee Daniels and Gabourey Sidibe reunite for TV hip-hop drama
The actor Gabourey Sidibe, whose Oscar-nominated breakthrough came in Lee Daniels' film Precious, is to star in Empire, a TV series from the director, with Timbaland also on board
Ben Beaumont-Thomas
11, Mar, 2014 @10:44 AM
Precious little sense on racism | Nicolaus Mills
Nicolaus Mills: Oscar nominations for Precious and The Blind Side seem to have increased nonsensical attacks that the films are racist
Nicolaus Mills
22, Feb, 2010 @6:30 PM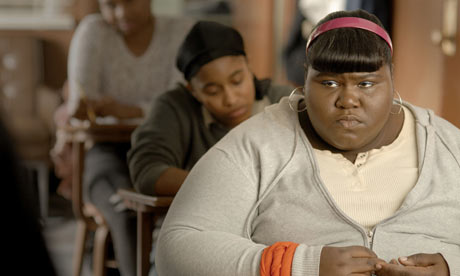 The missing view of Precious | Latoya Peterson
Latoya Peterson: Critical debate over the controversial film Precious has failed to address the cyclical nature of the poverty it portrays
Latoya Peterson
09, Feb, 2010 @5:00 PM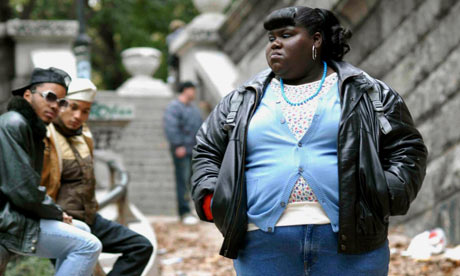 Precious deserves her own story | Deborah Orr
Deborah Orr: Why would anyone want to deny poor people their individuality?
Deborah Orr
04, Feb, 2010 @9:00 AM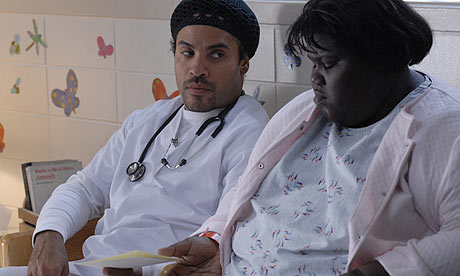 Precious gives Avatar a run for its screen average at UK box office | Charles Gant
Charles Gant: The harrowing drama's screen average of £5,552 was second only to James Cameron's sci-fi epic, and more than double any other film in the top 10
Charles Gant
02, Feb, 2010 @11:21 AM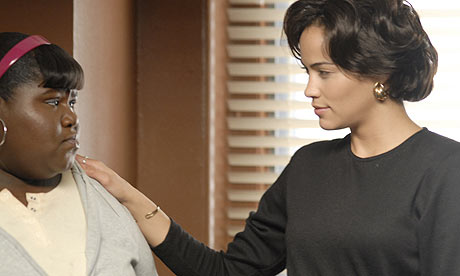 Precious is an insult to the poor | David Cox
David Cox: A supposedly uplifting tale of redemption fuels contempt for the urban underclass
David Cox
01, Feb, 2010 @12:03 PM