What links Aubrey Plaza to Sally Rooney and The White Lotus?
Sashay down the rabbit hole to discover how the Hollywood actor is connected to these cultural touchstones – as well as a medieval sex farce
Larry Ryan
17, Sep, 2022 @12:00 PM
On my radar: Claire Denis's cultural highlights
The French director on being mesmerised by the film Memoria, and her love of Tindersticks, Anne Teresa De Keersmaeker and the Mediterranean
Sarah Crompton
10, Sep, 2022 @2:00 PM
Carlo Ancelotti: the secret ringer who patched up Pasolini and Bertolucci
The legendary Italian filmmakers had fallen out but a football match between their respective projects Salò and Novecento brought them back together
Sid Lowe in Madrid
21, May, 2022 @5:00 PM
All About Theatre About Film: Ivo van Hove's big-screen obsessions in focus
Europe's in-demand theatre director is also an avid cinephile. A dizzying exhibition joins the dots between his adaptations of arthouse movies – by Antonioni, Bergman, Cassavetes and others – staged with designer Jan Versweyveld
Chris Wiegand
02, Dec, 2021 @3:27 PM
Matera: the gorgeous Italian hill town film-makers can't resist
Anyone from Jesus to James Bond has been seen in the Unesco heritage site now open for business after lockdown
Ondine Cohane
02, Oct, 2021 @5:00 AM
When art films attack: why The Painted Bird's try-hard horrors fail to land | Ryan Gilbey
From Haneke to Von Trier, the arthouse provocateur has a long, grim history. But there's a thin line between trauma and tedium
Ryan Gilbey
14, Sep, 2020 @7:00 AM
Situating Bertolucci in the Italian cinema canon | Letters
Letters: Bertolucci was not a contemporary of Fellini or Visconti, though he did work with Pasolini, writes James Leahy
Letters
30, Nov, 2018 @4:08 PM
Bernardo Bertolucci, Last Tango in Paris director, dies aged 77
Politically pioneering Italian director of The Conformist and Last Tango in Paris, who went on to win the best director Oscar for The Last Emperor, dies from cancer
Andrew Pulver
26, Nov, 2018 @8:56 AM
'Ordeal arthouse': why do auteurs want to make audiences suffer?
Caniba, a hard-going film about a cannibal, has prompted walkouts – but highbrow film-makers who indulge in ultraviolence are often given more leeway by critics
Anne Billson
08, Dec, 2017 @7:00 AM
Pasolini's lost boys
Pier Paolo Pasolini depicted Italian urban life in all its beauty and brutality. Does a new English language version of The Street Kids, by Elena Ferrante's acclaimed translator, do his work justice?
Paul Bailey
12, Nov, 2016 @2:00 PM
Franco Citti, Italian star of Godfather I and III, dies in Rome aged 80
The Italian film legend, known for his expressive face, made many films with Pier Paolo Pasolini and starred in Francis Ford Coppola's Godfather films
Mahita Gajanan
14, Jan, 2016 @9:26 PM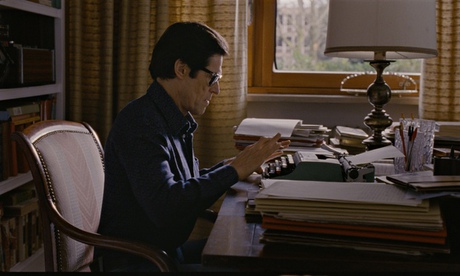 Pasolini review – a handsome, oblique tribute to the great director
Abel Ferrara's account of the last days of the Italian auteur, played by Willem Dafoe, is beautiful and enigmatic
Mark Kermode, Observer film critic
13, Sep, 2015 @7:00 AM