Notorious review – Hitchcock's deliciously entertaining story of espionage
Ingrid Bergman is magnificent alongside Cary Grant in this brilliantly crafted, lethally elegant thriller
Peter Bradshaw
09, Aug, 2019 @3:15 PM
Sexpionage! Why film-makers can't resist a honeytrap
From the Bond girls to Red Sparrow, seductive spies have been a movie staple – but the greatest Mata Hari was a Hitchcock heroine


Pamela Hutchinson
09, Aug, 2019 @9:00 AM
Cinematic smackers: the most significant kisses in film history
From rapture in Casablanca to a Corleone death sentence, here are the movies' key lip-locks ahead of international kissing day
Stephen Brown
12, Apr, 2019 @10:25 AM
Cary Grant: how 100 acid trips in Tinseltown 'changed my life'
At the height of his fame, Cary Grant turned to LSD therapy for help. He later claimed the drug saved him, but did it also spell the end of his career?
Xan Brooks
12, May, 2017 @8:00 AM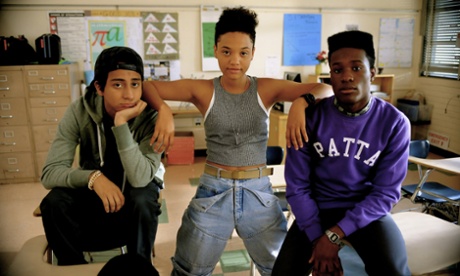 That's a rap: is hip-hop entering a new golden age of cinema?
With upcoming biopics on NWA, Ol' Dirty Bastard and Raekwon, plus dramas such as Dope, Ben Westhoff says hip-hop-inspired films could soon rival the halcyon days of the 90s
Ben Westhoff
04, Feb, 2015 @4:10 PM

My favourite Hitchcock film: Notorious by Frank Cottrell Boyce
The moral ambiguities of Hitchcock's tale of an attempt to trap a group of Nazi spies give this thriller its lasting power, writes Frank Cottrell Boyce
Frank Cottrell Boyce
16, Jun, 2012 @11:03 PM
Film review: Notorious
This is one of Hitchcock's subtlest, cruellest, most complex movies, a thriller charged with suspense and erotic tension yet devoid of on-screen violence
Philip French
18, Jan, 2009 @12:01 AM