Demonic review – Neill Blomkamp's sci-fi horror is pure pulp
The director's third film – in which a daughter enters the virtual mind of her serial killer mother – is so-so compared to his earlier efforts
Mike McCahill
26, Aug, 2021 @8:00 AM
Will we ever get to see Neill Blomkamp's mooted District 9 sequel based on 'American history'?
Blomkamp's dystopian satire left so many questions unanswered that it simply demands a follow-up – and recent US politics could be the perfect inspiration
Ben Child
23, Jul, 2021 @1:17 PM
Hear me out: why Chappie isn't a bad movie
The latest in our series of writers sticking up for maligned films is a defence of Neill Blomkamp's unusual robot adventure
Alex Godfrey
21, May, 2021 @6:57 AM
Where will Hollywood's search for authenticity end?
Long-running franchises, in their attempts to bottle the essence of the original movie, are going back to source material and bringing back the old protagonists
Ben Child
25, Oct, 2018 @10:10 AM
Sigourney Weaver and sci-fi shorts: inside Neill Blomkamp's secret film studio
Instead of railing against the industry's injustices, the District 9 director set up a self-sufficient movie lab that sidesteps Hollywood altogether
Steve Rose
02, Oct, 2017 @8:59 AM
Ridley Scott: Neill Blomkamp's Alien 5 is never going to happen
The Alien: Covenant director has confirmed that Blomkamp's much-hyped sequel will not go ahead, saying 'there was never a script'
Andrew Pulver
02, May, 2017 @10:34 AM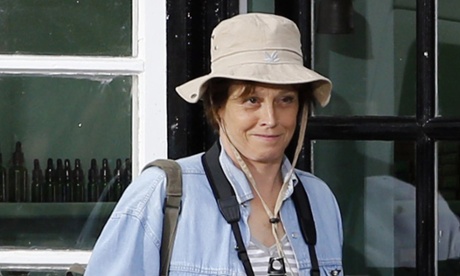 From Alien to ITV: Sigourney Weaver set for guest role on Doc Martin
American actor spotted on set of cosy Cornish-set comedy-drama starring Martin Clunes as an awkward country GP
Ben Child
21, Jul, 2015 @3:11 PM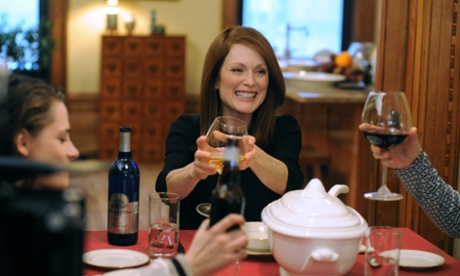 Still Alice; Chappie; Focus; The Boy Next Door; Return to Sender; Two Men in Town; Black Coal, Thin Ice; Hyena; I Don't Want to Be a Man – review
Julianne Moore brings piercing specificity to Alice's slide into Alzheimer's, while comedy rappers Die Antwoord rescue Robocop knockoff Chappie
Guy Lodge
05, Jul, 2015 @7:00 AM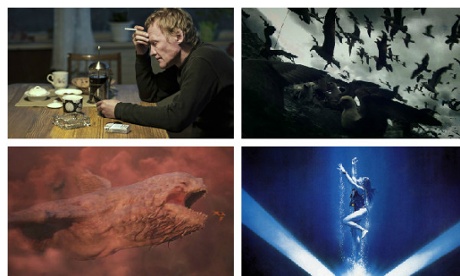 Like Leviathan? You'll love The Leviathan!
Neill Blomkamp's new movie has a title – and it's a lot like that Russian drama from last year and the cod documentary from the year before. So why doesn't Hollywood give a damn about recycling titles?
Benjamin Lee
23, Mar, 2015 @5:31 PM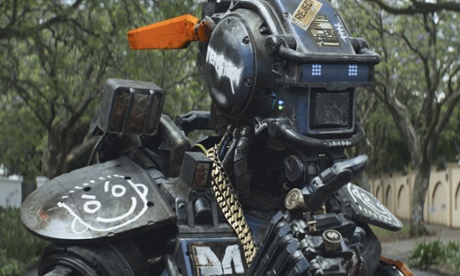 US box office: Chappie comes alive as Unfinished Business falls short
Neill Blomkamp's robot adventure tops US box office while Vince Vaughn comedy is not for profit

Ben Child
09, Mar, 2015 @11:06 AM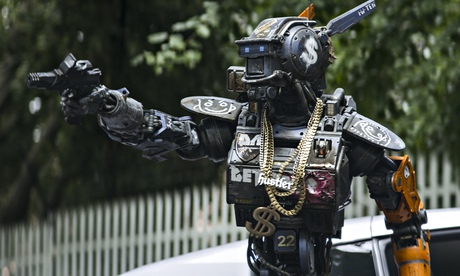 Chappie review – near-future fantasy falls between two stools
Neill Blomkamp's latest sci-fi romp about a police droid reprogrammed to emote and think fails to convince
Mark Kermode, Observer film critic
08, Mar, 2015 @7:59 AM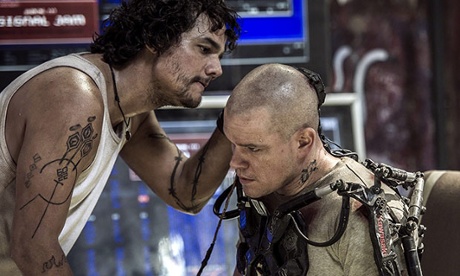 Elysium was not a good enough film, says director
Neill Blomkamp has said that the script let down his 2013 movie starring Matt Damon and Jodie Foster
Ben Child
27, Feb, 2015 @11:42 AM