How we made Moon – by Sam Rockwell and Duncan Jones
We were concerned the audience wouldn't know which clone was which. We talked about using a wig, but I stole Ratso Rizzo's cough for the sick clone
Phil Hoad
23, Jul, 2019 @5:00 AM
Why auteurs find it hard to follow their debut
Just like the follow-up to Donnie Darko, David Robert Mitchell's Under the Silver Lake fails to live up to its acclaimed predecessor
Steve Rose
11, Mar, 2019 @10:00 AM
Sharks, ravines and volleyballs – the most perilous one-actor movies ever made
New film The Shallows has Blake Lively's surfer circled by a shark for 86 terrifying minutes. Scary. But is it more nerve-racking than Tom Hardy talking about concrete for an hour and a half?
Stuart Heritage
08, Aug, 2016 @4:12 PM
What do astronauts watch in space? You don't want to know
From a sci-fi horror masterpiece to an intergalactic disaster flick, movies shown to astronauts on the International Space Station may surprise you
Andrew Pulver
07, Jul, 2016 @1:46 PM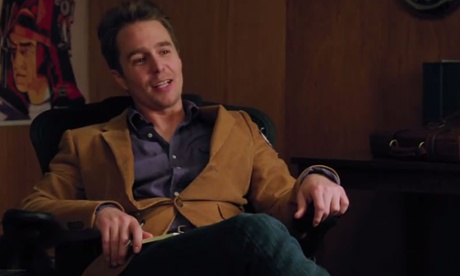 Five best moments: Sam Rockwell
Some of Rockwell's best on-screen performances. Which would make your top five?
Tshepo Mokoena
07, Nov, 2014 @12:47 PM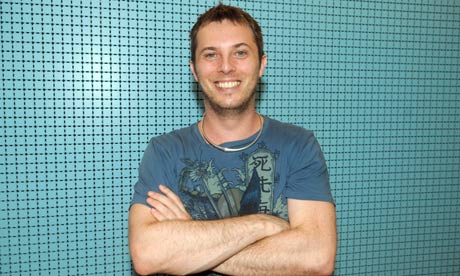 David Bowie's son Duncan Jones wins two Bifas for directorial debut
Moon scoops best film and Jones best debut director at British independent film awards
Mark Brown, arts correspondent
06, Dec, 2009 @10:27 PM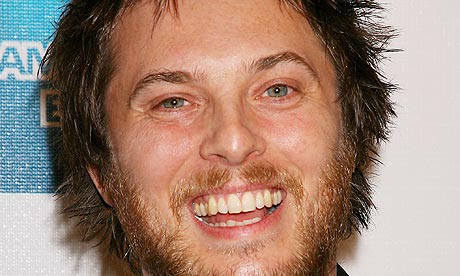 The Observer profile: Duncan Jones - creating his own space odyssey
Profile: The director of the acclaimed sci-fi movie Moon, has taken a long time to make his mark but now he has emerged - and without any help from his father, David Bowie
Killian Fox
18, Jul, 2009 @11:01 PM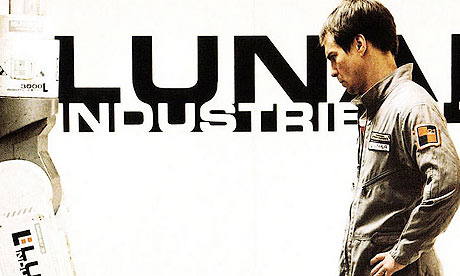 Film review: Moon
A gripping, thoughtful, extremely claustrophobic movie, says Philip French
Philip French
18, Jul, 2009 @11:01 PM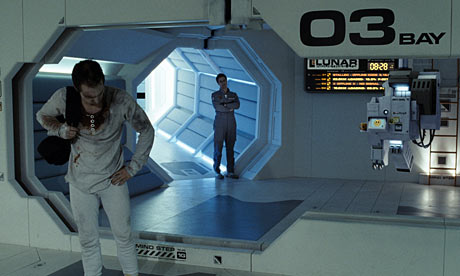 Film review: Moon
This lonely sci-fi film makes an auspicious debut for UK director Duncan Jones
Peter Bradshaw
16, Jul, 2009 @11:01 PM
Film Weekly podcast: Moon director Duncan Jones and Harry Potter and the Half-Blood Prince
Jason Solomons talks to Moon director Duncan Jones and Oscar-nominated Frozen River writer Courtney Hunt, while Xan Brooks and Andrew Pulver review Harry Potter and the Half-Blood Prince and Burma VJ
Xan Brooks, Jason Phipps
16, Jul, 2009 @10:44 AM
Film trailer: Moon
Duncan Jones's Sundance-pleasing directorial debut about an astronaut on the moon who starts to see things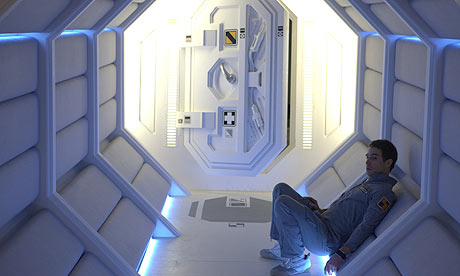 Moon shines as best British film at Edinburgh
Director Duncan Jones and 17-year-old actor Katie Jarvis among those collecting gongs
Ben Child
29, Jun, 2009 @9:42 AM