Mission: Impossible - Rogue Nation
Top run: does Tom Cruise ban co-stars from sprinting alongside him on screen?
Is the gritted-jaw, arms-pumping greatest runner in film only impressive because he has a no-run rule for fellow actors?
Stuart Heritage
14, Aug, 2020 @11:55 AM
Tom Cruise: James Bond with added messiah | Catherine Shoard
Critics think Cruise is divine in the new Mission: Impossible movie. Scientologists have always thought so, says the Guardian columnist Catherine Shoard
Catherine Shoard
02, Aug, 2018 @5:00 AM
Vanessa Kirby: 'I was bullied at school and became self-conscious about everything I did'
Vanessa Kirby astounded audiences as Princess Margaret in The Crown. Now she is starring opposite Tom Cruise in the new Mission: Impossible. She talks to Sophie Heawood about theatre crushes, all-night parties – and what the Queen really thought of The Crown
Sophie Heawood
22, Jul, 2018 @6:00 AM
Tom Cruise injured during Mission: Impossible 6 shoot
Actor filmed mistiming leap between two buildings and crashing into wall, but it is not known how serious his injuries are
Guardian film
14, Aug, 2017 @12:00 PM
Hit the road, Jack Reacher: why Tom Cruise should ditch the goody two-shoes act
Cruise plays the hero with a megawatt smile yet again in The Mummy. But a survey of his less likable characters reveals an actor born to play the baddie
John Patterson
08, Jun, 2017 @5:00 AM
Hollywood blockbuster mashups better than Men in Black v 21 Jump Street
If Sony's plan to unite sharp-suited alien hunters with baby-faced narcs can get the green light, what else might studio suits be cooking up?
Ben Child
14, Apr, 2016 @4:07 PM
How James Bond gave Hollywood a licence to travel
007 has been travelling the world for decades – and wrecking much of it. Now the rest of Hollywood has learned that to conquer the global box office, you need stamps in your passport
Steve Rose
22, Oct, 2015 @6:11 PM
Krays smash Legend muscles its way to top of UK box office
A stunning opening weekend for the gangster biopic confirms Tom Hardy's star power as he plays both the notorious twins
Charles Gant
15, Sep, 2015 @4:40 PM
Shyamalan gets career reprieve as The Visit marks 2015 horror high
In this week's roundup of the global box-office scene, the Maze Runner franchise overtakes the Divergent series, and both Rogue Nation and Minions set records in China
Phil Hoad
14, Sep, 2015 @5:13 PM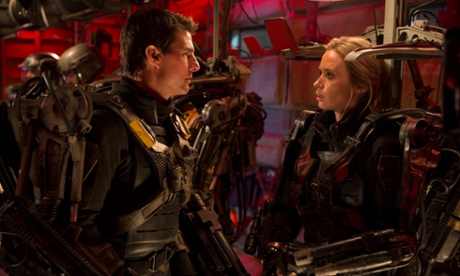 Tomorrow again: Tom Cruise joins Doug Liman for space thriller Luna Park
Edge of Tomorrow actor joins the director for Paramount Pictures film that centres on a mission to secure an energy source from the moon
Ben Child
10, Sep, 2015 @3:07 PM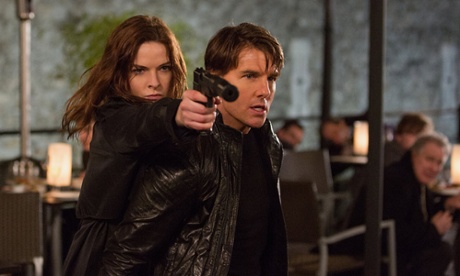 Mission: Impossible: Rogue Nation bows to new Chinese record
Tom Cruise-led spy sequel scores highest opening ever for non-3D Hollywood movie as new figures say China's box office will overtake the US in three years
Ben Child
09, Sep, 2015 @8:59 AM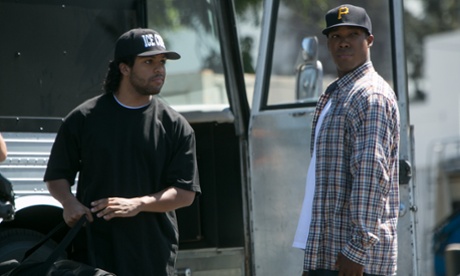 Straight Outta Compton is streets ahead at the UK box office
F Gary Gray's hip-hop biopic holds off competition from Owen Wilson's new thriller No Escape, while Inside Out remains steady at No 2
Charles Gant
08, Sep, 2015 @4:17 PM