Minority Report at 20: Cruise and Spielberg test their limits in top-tier thriller
The director and star both played with their images in a knotty and exciting adaptation of Philip K Dick's prescient short story
Jesse Hassenger
21, Jun, 2022 @6:06 AM
Top run: does Tom Cruise ban co-stars from sprinting alongside him on screen?
Is the gritted-jaw, arms-pumping greatest runner in film only impressive because he has a no-run rule for fellow actors?
Stuart Heritage
14, Aug, 2020 @11:55 AM
Max von Sydow could transform the trashiest pulp fantasy flick into a cultural touchstone
He brought classical elegance to Conan the Barbarian, operatic grandeur to Flash Gordon and regained the trust of Star Wars fans, preempting the surge of highbrow stars in sci-fi
Ben Child
11, Mar, 2020 @3:57 PM
Virtual reality headsets could put children's health at risk
Leeds University scientists found 20-minute game risked vision and balance problems for players aged eight to 12
Robin McKie Observer science editor
28, Oct, 2017 @11:29 AM
Facial recognition – a powerful ad tool or privacy nightmare?
It may sound like science fiction but tech that identifies VIP shoppers could soon be used for customer loyalty schemes
Sean Hargrave
17, Aug, 2016 @11:30 AM
Bryan Cranston to star in Philip K Dick Channel 4 sci-fi TV series
Electric Dreams: The World of Philip K Dick episodes will be standalone dramas based on works by celebrated author
John Plunkett
10, May, 2016 @10:05 AM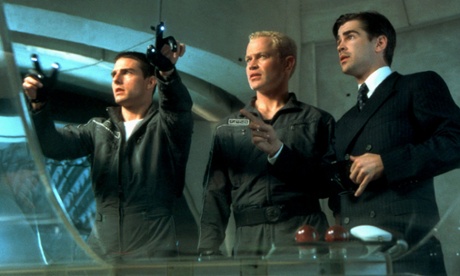 Whatever happened to Minority Report's technology predictions?
Leap Motion laid off staff and Project Soli remains unknown - wider adoption of computers that can interpret motion proves more difficult than predicted

Charles Arthur
18, Sep, 2015 @9:56 AM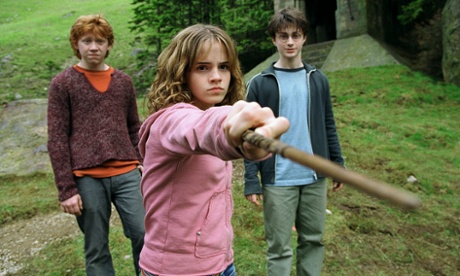 JK Rowling is right: the last thing we need is a Harry Potter TV series
From Uncle Buck to About a Boy, and Scream to Rush Hour, this endless stream of film to TV adaptations has to stop. By ruling out a small-screen sequel for her boy wizard, the bestselling author has done us all a favour
Stuart Heritage
11, Aug, 2015 @12:06 PM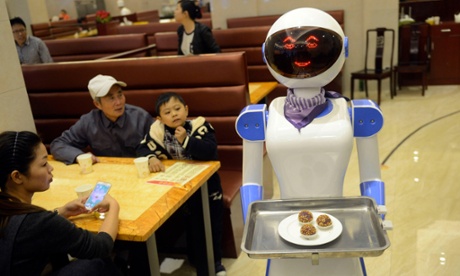 Connecting artificial intelligence with the internet of things
With the two technologies set to meet, lines between sci-fi and a high-tech new reality continue to blur. Industry experts see no reason to be fearful
Andy Meek
24, Jul, 2015 @11:11 AM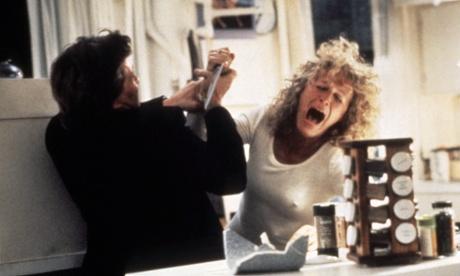 Hollywood's fatal attraction to TV: why studios are turning to the small screen
Paramount is the latest major studio to reboot its movies as TV series, with the likes of American Gigolo and Shutter Island to get the treatment along with Fatal Attraction
Andrew Pulver
02, Jul, 2015 @5:33 PM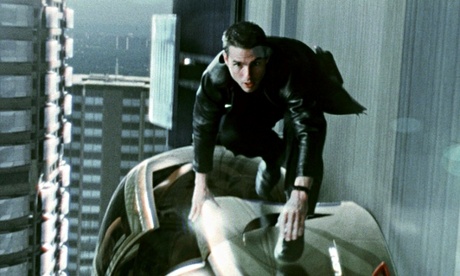 Minority Report to be rebooted as 'female-led' TV show
News: The 2002 Tom Cruise sci-fi thriller, about law enforcers who can predict crime before it happens, is to be developed into TV series by 20th Century Fox
Ben Beaumont-Thomas
09, Sep, 2014 @8:26 AM

Which film gadget would you love to try out? | Open thread
Open thread: In a move reminiscent of Minority Report, Tesco is to install facial recognition screens to target you with tailored adverts
Open thread
04, Nov, 2013 @3:50 PM