Take Back review – dusty martial arts thriller looks cramped
Despite Gillian White's charisma, this B-movie thriller, the story of a lawyer's run-in with melty-face Mickey Rourke's hoodlum, seems tame
Phil Hoad
23, Mar, 2021 @5:00 PM
My streaming gem: why you should watch Animal Factory
The latest in our series of writers highlighting underseen movies is a recommendation for Steve Buscemi's tough, well-acted prison drama
Jason Bailey
28, Aug, 2020 @6:12 AM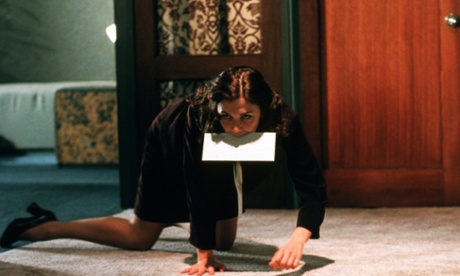 The 10 best BDSM movies
Before Fifty Shades of Grey's release this weekend, we take a look at 10 other BDSM-based films which shocked, stimulated and spanked their way to notoriety
Anna Smith
10, Feb, 2015 @8:02 PM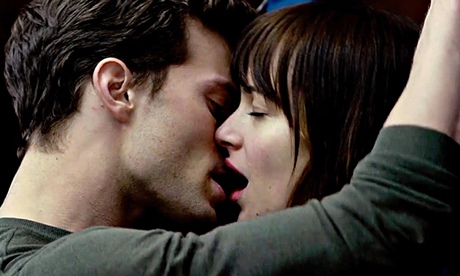 Fifty Shades Of Grey: has sex in cinema become boring?
Hollywood's answer to the sexual excesses of the internet is the steel-and-glass status porn of EL James's erotic megaseller
John Patterson
09, Feb, 2015 @6:00 AM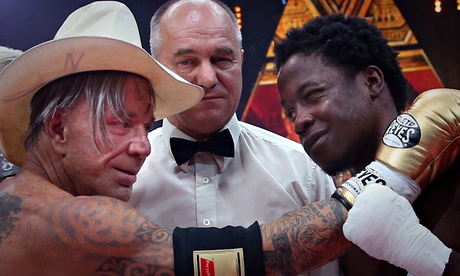 Mickey Rourke's defeated opponent in Moscow claims fight was fixed
Elliot Seymour, the American boxer whom Mickey Rourke knocked out in Moscow last month, has claimed that the fight was fixed

Guardian sport
16, Dec, 2014 @11:25 AM
Sin City: A Dame to Kill For review – a disreputable but deodorised sequel
Robert Rodriguez and Frank Miller's sequel to their own comic-book fantasy lays on the teenage kicks but the thrill is gone, writes Xan Brooks
Xan Brooks
23, Aug, 2014 @11:05 PM
Why Sin City: A Dame to Kill For is the film you should watch this week - video
Henry Barnes explains why Sin City: A Dame to Kill For is worth watching this week
Henry Barnes
21, Aug, 2014 @6:30 AM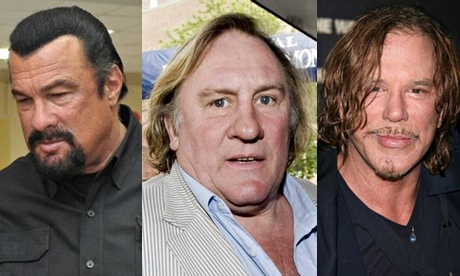 Seagal, Depardieu, Rourke: Vladimir Putin's ardent Hollywood fans
Pete Cashmore: Mickey Rourke, Steven Seagal and Gérard Depardieu have all shown their support for the Russian president in recent times. But should V-Put be happy to have them on side?
Pete Cashmore
13, Aug, 2014 @10:34 AM
Top 10 sports movies
Fighting, dying, hoping, hating … great sports films are about far more than sport itself. Here the Guardian and Observer critics pick their 10 best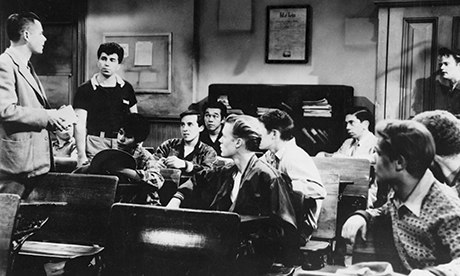 Top 10 teen movies
'When you grow up, your heart dies' – or so they say. Here's the proof: from Heathers to Juno, the Guardian and Observer's critics pick the 10 best teen movies
How we made ... Francis Ford Coppola and Stewart Copeland on Rumble Fish
The director explains why his film about gangs and brothers needed fast clouds and fake sweat
Interviews by Jack Watkins
13, Aug, 2012 @4:34 PM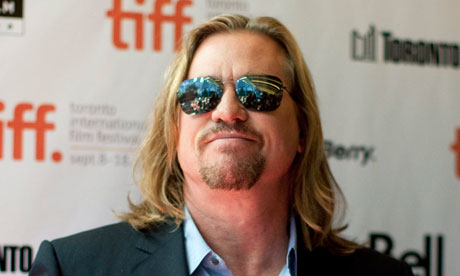 Why the world needs Val Kilmer
He could have been another Brad Pitt. Instead he's doing one-man stage shows. Is it time for a rescue plan?
Joe Queenan
10, May, 2012 @7:00 PM