Memento at 20: Christopher Nolan's memory thriller is hard to forget
The ambitiously structured noir gave us an early sign of what was to come from the director who would go on to bigger, if not always better, things
Scott Tobias
16, Mar, 2021 @6:28 AM
From Memento to Interstellar: our writers pick their favourite Christopher Nolan films
With the much-anticipated staggered release of Tenet, writers argue why each of Christopher Nolan's 10 previous films should be seen as his best
Beatrice Loayza, Peter Bradshaw, Benjamin Lee, Wendy Ide, Charles Bramesco, Radheyan Simonpillai, Adrian Horton, Noah Gittell, Jordan Hoffman and Steve Rose
27, Aug, 2020 @6:24 AM
Remaking Memento, the Mummy and more: a Hollywood insider reveals all
Thomas Batten shares executives' latest pitches for revamping beloved classics from the 90s and early 2000s, involving the Kardashians, Instagram and millennials
Thomas Batten
25, Nov, 2015 @6:21 PM
Memento remake: chance to improve the original or instantly forgettable gaffe?
Christopher Nolan's 2000 non-linear thriller is getting the remake treatment only 15 years since the original was released, but should it be revisited at all? Two Guardian US critics make the case for and against
Jordan Hoffman and John Patterson
17, Nov, 2015 @3:18 PM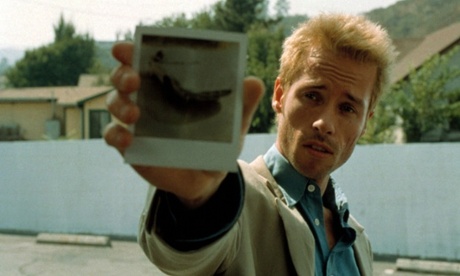 Christopher Nolan's Memento is being remade – just 15 years after the original
The film that put the Dark Knight director on the map is to be recreated after AMBI Pictures acquired the remake rights
Nigel M Smith
16, Nov, 2015 @9:02 PM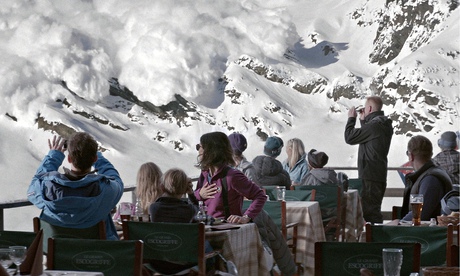 I watch therefore I am: seven movies that teach us key philosophy lessons
The dilemma in chilling new drama Force Majeure raises philosophical quandaries, but it's not the first film to do so. Memento, Ida and It's A Wonderful Life all address the Big Questions
Julian Baggini, Christine Korsgaard, Ursula Coope, Peter Singer, Susan Haack, Kenneth Taylor and Slavoj Žižek
14, Apr, 2015 @7:00 AM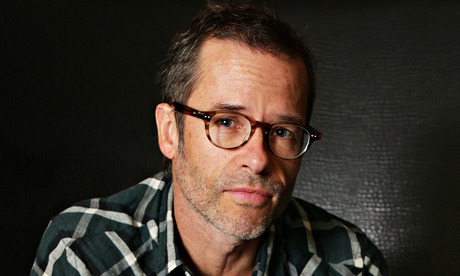 Guy Pearce: The Rover returns
The English-born actor who conquered Hollywood via Australia built his reputation on gritty roles. Here, ahead of a new post-apocalyptic turn in The Rover, he explains the secrets of survival in today's dog-eat-dog world
Henry Barnes
08, Aug, 2014 @5:00 PM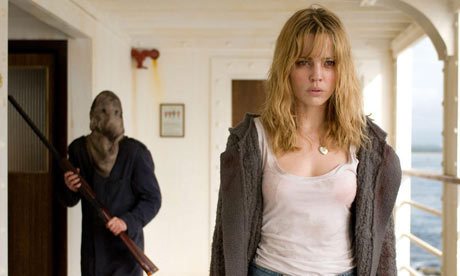 Anne Billson | How Memento-style narratives keep audiences engaged
Anne Billson: You expect to find a little time-jiggling in sci-fi and fantasy films. But now everyone's at it – it's chronological chopped liver out there
Anne Billson
15, Oct, 2009 @9:15 PM
The best motel reception scene: Memento
Staying at the Discount Motel, short-term memory loss victim Leonard Shelby (Guy Pearce) approaches receptionist Bert (Mark Boone Jr).
The best photograph scene: Memento
The lobby of a cheap motel. Leonard Shelby (Guy Pearce), who suffers from a total loss of short-term memory, is greeted by his friend Teddy (Joe Pantoliano).
Memento
Philip French: The photography, editing and production design are of the first rank... and the performances have a strange intensity
Philip French
22, Oct, 2000 @8:28 PM
Memento
Peter Bradshaw: Bobbing and weaving for 112 minutes, it is a film which somehow manages to keep you off balance and on your toes