The 100 best films of the 21st century
Gangsters, superheroes, schoolkids, lovers, slaves, peasants, techies, Tenenbaums and freefalling astronauts – they're all here in our countdown of cinema's best movies since 2000
Peter Bradshaw, Cath Clarke, Andrew Pulver and Catherine Shoard
13, Sep, 2019 @5:00 AM
50 Shades of Grey to Brokeback Mountain: are these really the most boring films ever?
Showgirls? The Blair Witch Project? And not a Bertolucci film in sight!? The public's judgment has hit a new low with this list of cinematic sedatives
Stuart Heritage
07, Dec, 2017 @8:57 AM
Daniel Day-Lewis: an extraordinary career of acting artistry – is it really all over?
The man with the most best actor Oscars has announced his retirement. Let's hope he changes his mind – screen-acting careers don't get any more brilliant than his
Peter Bradshaw
21, Jun, 2017 @8:53 AM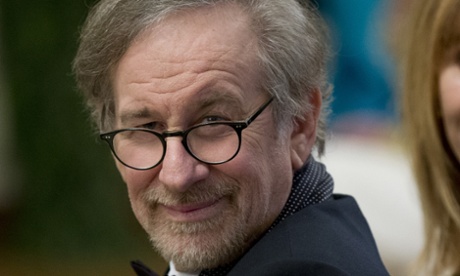 Steven Spielberg: 'Guantánamo Bay is like when Abraham Lincoln suspended the rights to habeas corpus'
Ahead of his new film, Bridge of Spies, the director speaks out about the Cuban detention centre and warns of the effects of the digital revolution on privacy and public discourse
Catherine Shoard
25, Nov, 2015 @11:53 AM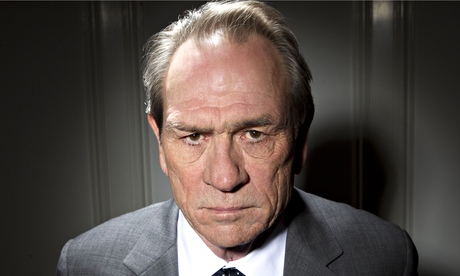 Tommy Lee Jones – 'Women are objectified and trivialised because of their gender'
The famously prickly actor-director talks about his feminist western The Homesman, 'malevolent' Putin and his Savile Row tailor
Rory Carroll
16, Nov, 2014 @6:00 PM

Reality bites at this year's Toronto film festival
Lineup at Toronto film festival and Oscars release schedule show new appetite among audiences for films based on recent headlines
Catherine Shoard
03, Sep, 2014 @6:00 AM

Biopics: film-makers breathe new life into a tired concept – at a price
Films such as Lincoln revitalised the genre by focusing on short periods – but are too many made, too soon, wonders Phil Hoad
Phil Hoad
09, Jan, 2014 @7:03 PM

Mandela: Long Walk to Freedom will be last 'official' presidential screening
White House responds to accusations of biasing the Oscars after Lincoln and The Help benefit from 'Obama boost'
Ben Child
21, Nov, 2013 @11:41 AM

The Butler: all the presidents' men - in pictures
This awards season, one political heavyweight is The Butler, Lee Daniels' tale of a real-life butler (Forest Whitaker) who worked in the White House from the 1950s until the 1980s. Here's a sneak peak

Mark Kermode's DVD round-up
Kathryn Bigelow's gripping action movie about the hunt for Bin Laden rises above the flak, writes Mark Kermode
Mark Kermode
08, Jun, 2013 @11:05 PM

Spielberg and Day-Lewis may reunite on Thank You for Your Service
Lincoln director and star consider film based on David Finkel's book about soldiers with post-traumatic stress disorder
Ben Child
05, Jun, 2013 @1:07 PM

Oscars 2013: Daniel Day-Lewis collects record third Oscar with a smile
Lincoln star says he needs to 'lie down for a couple of years' as he dismisses attempts to label him greatest ever actor as 'daft'
Maev Kennedy and Catherine Shoard
25, Feb, 2013 @10:43 PM