The United States vs Billie Holiday review – Andra Day's film all the way
As the blues singer, Day is magnetic in Lee Daniels's often chaotic biopic, built around a speculative romance between Holiday and a government agent
Mark Kermode
28, Feb, 2021 @8:00 AM
Lee Daniels: 'Studios will give you about $10 to make a black movie'
The maverick director makes the films no one else would dare to – persuading Oprah to break her acting drought, and Nicole Kidman to pee on Zac Efron. What's his next coup?
Hadley Freeman
20, Feb, 2021 @12:00 PM
The United States vs Billie Holiday review – Lee Daniels' misguided biopic | Peter Bradshaw's film of the week
Lee Daniels' bizarre decision to root this account of the singer's late years in supposition about her romance with a federal agent cheapens her courage
Peter Bradshaw
19, Feb, 2021 @5:00 PM
Empire's Lee Daniels: 'I always see myself as one step away from a flop'
He made his name with Monster's Ball and Precious but, as Empire begins a new season, the writer-director-producer insists his work isn't just for black audiences
Ellen E Jones
07, Oct, 2017 @9:00 AM
Oprah Winfrey to star in Lee Daniels' Terms of Endearment remake
The Butler director to reunite with talk show host for role which won Shirley MacLaine an Oscar in 1983
Lee Daniels on 'whiny' #OscarsSoWhite controversy: 'Stop complaining'
Precious film-maker, the second black director to have ever been nominated for an Oscar, criticised those who felt offended by past two years of all-white nominees
Guardian film
30, Dec, 2016 @7:44 PM
Is Lee Daniels' rags-to-riches R&B drama Star better than Empire?
The show shares similarities with the ratings hit but a more intriguing character arc and a hint of darker issues suggests it might be the savvier choice
Dave Schilling
15, Dec, 2016 @8:45 PM
Lee Daniels back on board to direct Richard Pryor biopic produced by Jay Z
Mike Epps, Oprah Winfrey, Eddie Murphy and Kate Hudson to star in the film, which Daniels initially dropped out of directing due to scheduling conflicts
Nigel M Smith
07, Oct, 2016 @12:15 AM
Lee Daniels to make movie musical based on his own life
The director of Precious, The Butler and the TV series Empire is at work on a film with original songs about his turbulent past
Catherine Shoard
30, Sep, 2016 @1:32 PM
The black Oscar wins that got away | Peter Bradshaw
The shadow of possible Academy prejudice has loomed large over this year's awards. So which black actors were unjustly snubbed? Whose great performance went unrewarded? The Guardian's chief film critic on the ones that got away
Peter Bradshaw
25, Feb, 2016 @2:55 PM
Lee Daniels to make true story of 'welfare queen' criminal
Precious director developing drama based on a 2013 article about a Mr Ripley-esque woman called out by Ronald Reagan for cheating welfare system
Benjamin Lee
24, Nov, 2015 @10:36 AM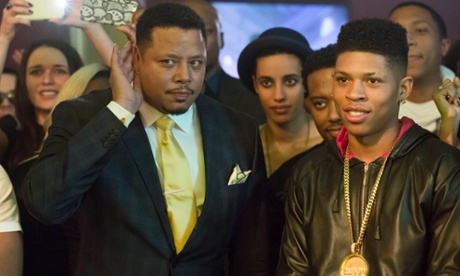 Empire's season two sound needs to look beyond industry cliche
The Fox drama has followed in Glee's footsteps by creating a ratings hit that also climbs the charts, but as it embraces mainstream sounds and artists in season two will it dilute a winning formula?
Christina Lee in Atlanta
23, Sep, 2015 @3:27 PM