The King of Comedy at 40: Martin Scorsese's painful ode to the wannabe
In the dark, dry comedy, Robert De Niro plays a scheming comedian whose mediocrity doesn't dampen his ambition
Scott Tobias
18, Feb, 2023 @6:26 AM
The Batgirl you'll never see: why some films disappear for ever
She cost a cool $90m but the comic book heroine won't even be streamed. Why do some productions deserve such an extreme fate?
Guy Lodge
06, Aug, 2022 @2:00 PM
3D mermaids, CobraGator and Louis CK: the never-released films Batgirl will join in Hollywood's vault of shame
Warner Bros is not the first studio to bury a film six feet deep. Here are a few more of the worst movies you'll never see
Stuart Heritage
03, Aug, 2022 @10:19 AM
Jerry Lewis co-stars accuse late star of sexual abuse
Vanity Fair investigation finds a string of fellow actors who describe harassment and assaults in the 60s when Lewis was at the height of his fame
Nadia Khomami Arts and culture correspondent
24, Feb, 2022 @2:38 PM
The best films about standup: from King of Comedy to Funny Bones
As Maxine Peake takes the mic to play a club comic in Funny Cow, here are five movies that capture the lacerating, soul-baring world of live comedy
Brian Logan
12, Apr, 2018 @5:00 AM
Roger Moore, Jerry Lewis and Sridevi remembered at Oscars 2018 ceremony
The Academy Awards made its annual tribute to the luminaries of the film industry who are no longer with us
Guardian film
05, Mar, 2018 @4:11 AM
New edits and director's cuts: are they lost gems or simply second best?
A three-hour extended cut of Superman: The Movie is being released for the first time, but can alternate versions of classics ever be more than poor relations?
Nathan Rabin
26, Sep, 2017 @1:00 PM
'He embraced the fish, the chips – all of it': my time with Jerry Lewis in Blackpool | Funny Bones director Peter Chelsom
The late comedy star came to the seaside town in the 90s to star in my film Funny Bones. Working with him was a masterclass in comic acting – and in charm
Peter Chelsom
07, Sep, 2017 @2:59 PM
Jerry Lewis: a knockabout clown with a dark and melancholy inner life | Peter Bradshaw
The former comedy partner of Dean Martin, and star of films such as The Nutty Professor and The King of Comedy, was a complex, brilliant figure who evolved into an audacious cinematic innovator
Peter Bradshaw
21, Aug, 2017 @8:04 AM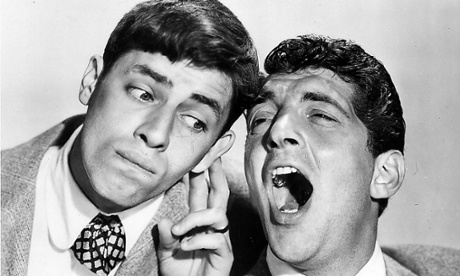 Jerry Lewis: from Cinderfella to King of Comedy – a career in clips
The comedy legend Jerry Lewis has died aged 91. We look back over his cinematic highlights
Xan Brooks
20, Aug, 2017 @10:00 PM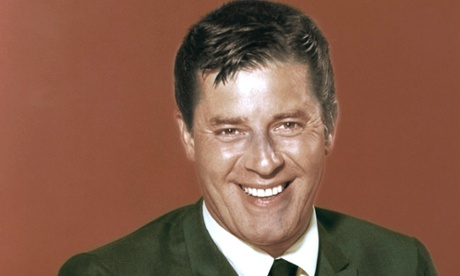 Jerry Lewis, king of comedy, dies at 91
Much-loved American comic behind hit films such as The Nutty Professor has died in Las Vegas
Xan Brooks and Patrick Greenfield
20, Aug, 2017 @6:09 PM
Jerry Lewis proves continued vitality with wildly difficult interview
The 90-year-old comedian took part in the Hollywood Reporter's edition on nonagenarians still working in the industry with a withering seven-minute video
Catherine Shoard
22, Dec, 2016 @4:52 PM