Big names, joyful hugs, auteur fury: verdict and prize predictions for Cannes 2023
Another year, another star-studded cohort of cinephiles – and, right on cue, our own roundup of winners and alternative 'Braddies'
Peter Bradshaw
26, May, 2023 @1:11 PM
Cannes 2023 week one roundup – from Depp to Godard, the chaotic circus rolls on
Enraging, bracing and sublime, the 76th edition of the French film festival kicks off with a controversial visit from Johnny Depp and gallops through films from Pedro Almodóvar, Catherine Corsini, Steve McQueen and more
Xan Brooks
20, May, 2023 @12:00 PM
Jean-Luc Godard remembered by Caroline Champetier
The cinematographer recalls working with the radical French director, a man who transformed cinema and survived on omelettes and beer
What links The White Lotus to Tom Wolfe and the Sicilian good life?
The second series of the scathing social satire ignites a chain of terrible rich people swanning about in Italy
Larry Ryan
29, Oct, 2022 @12:00 PM
Letter: Jean-Luc Godard obituary
Clyde Jeavons writes: director was once ejected from the National Film Theatre for attacking a producer
Clyde Jeavons
22, Sep, 2022 @4:47 PM
Jean-Luc Godard's films teach us to demand more from the lives we're given | Lynsey Hanley
The work of the French-Swiss director, who died this week, is playful – but deadly serious about what life is for, says author Lynsey Hanley
Lynsey Hanley
15, Sep, 2022 @7:00 AM
'Godard shattered cinema': Martin Scorsese, Mike Leigh, Abel Ferrara, Claire Denis and more pay tribute
He was the explosively talented film-maker who changed cinema for all time. But what did other directing giants make of this movie legend – and did they find his latter films unwatchable?
Jean-Luc Godard chose to end life through assisted dying, lawyer confirms
The medical report on death of 91-year-old director said he had chosen to end his life
Angelique Chrisafisin Paris
13, Sep, 2022 @3:43 PM
Jean-Luc Godard obituary
New Wave film-maker who changed the course of cinema with À Bout de Souffle
James S Williams
13, Sep, 2022 @1:02 PM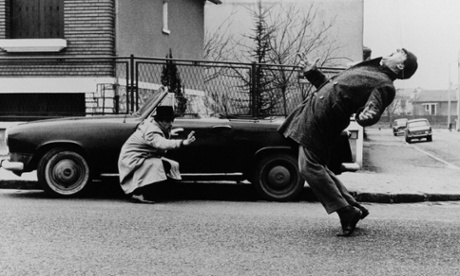 Jean-Luc Godard: a genius who tore up rule book without troubling to read it | Peter Bradshaw
Godard was the inspired maverick of the French New Wave, the Lennon to Truffaut's McCartney, and kept his radical imagination to the very end
Peter Bradshaw
13, Sep, 2022 @8:22 AM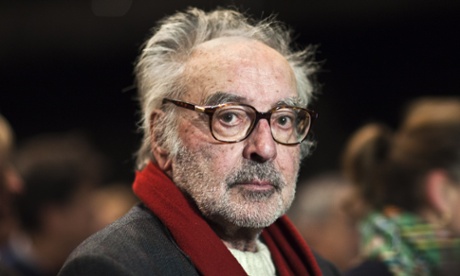 Jean-Luc Godard, giant of the French New Wave, dies at 91
The radical director of Breathless and Alphaville, and who was a key figure in the French Nouvelle Vague, has died
Andrew Pulver and Angelique Chrisafis in Paris
13, Sep, 2022 @8:17 AM
Berlin film festival 2022 roundup – earnestness, joy, and the best film won
At an unusually quiet, Covid-strict festival, it was a good year for the French, and female directors – and we got to see Jean-Luc Godard do his ironing
Jonathan Romney
19, Feb, 2022 @1:00 PM