Guy Pearce: 'There's always someone you want to punch'
Neighbours launched him, and since then the star of Memento and Zone 414 has seized his Hollywood roles with a unique intensity. He talks about death, drugs, being a dad and divorce
Ryan Gilbey
30, Sep, 2021 @3:00 PM
The 20 best Marvel films – ranked!
Following the death of Stan Lee – comic-book titan and prolific creator – we examine the screen adaptations of some of Marvel's greatest characters. Excelsior!
Peter Bradshaw
15, Nov, 2018 @1:13 PM
What to see this week in the UK
From The Rider to Mitski, here's our pick of the best films, concerts, exhibitions, theatre and dance over the next seven days
Andrew Pulver, Michael Cragg, John Fordham, Andrew Clements, Jonathan Jones, Mark Cook and Lyndsey Winship
14, Sep, 2018 @8:00 AM
Rebecca Hall: 'I was born in the wrong place and at the wrong time'
She has starred in Hollywood blockbusters, costume dramas and, now, The BFG – but despite leading a 'charmed life', the actor insists she's not a 'perfect, entitled luvvy'
Xan Brooks
21, Jul, 2016 @2:39 PM
Ben Kingsley: five best moments
The Oscar-winning actor teaches Patricia Clarkson the rules of the road in new comedy Learning to Drive but what have been his career highs?
Benjamin Lee
10, Jun, 2016 @7:35 AM
The Iron Man 3 gender-swap shows toy companies think women don't exist | Lauren Mooney
Forcing screenwriters to change female roles into male ones, ignoring Rey in the latest Star Wars: the firms have a record of comically absurd sexism
Lauren Mooney
18, May, 2016 @12:57 PM
Marvel axed female villain from Iron Man 3 after fears of poor toy sales, says director
Shane Black says he was forced to change film's script after receiving a 'no holds barred' memo about his villain's gender
Monica Tan
17, May, 2016 @6:41 AM
Robert Downey Jr: there are no plans to make another solo Iron Man film
Highest-paid actor in world says role as billionaire industrialist turned saviour of mankind will be restricted to appearances in Captain America and Avengers franchises
Ben Child
15, Mar, 2016 @11:07 AM
Unfinished business: how Disney and Marvel killed happy ever afters
Princess Leia thought the rebels had won. Iron Man had hung up his suit. Bruce Wayne had swapped Gotham for Florence. But the fans and the studios wanted more. Whatever happened to going out with a bang?
Nicholas Barber
09, Feb, 2016 @6:45 PM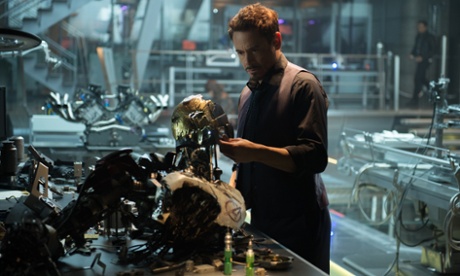 Comic book artists suing Marvel over Iron Man armour
Ben and Ray Lai claim that their designs from 2001 have been illegally copied in films, including Avengers: Age of Ultron
Benjamin Lee
24, Apr, 2015 @5:51 PM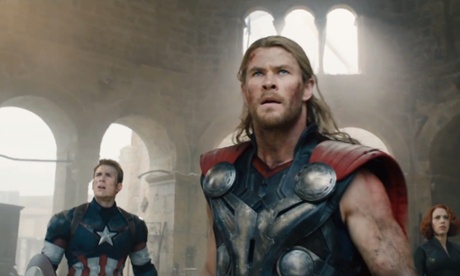 Avengers: Age of Ultron film trailer released by Marvel after leak
Trailer leaks online, a week before intended preview, but Marvel follow up by tweeting official HD version within hours
Warren Murray
23, Oct, 2014 @3:36 AM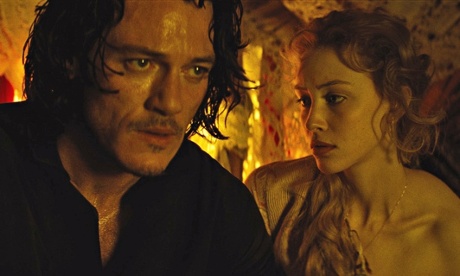 Global box office: Dracula Untold too bloodless to raise opening stakes
An unproven lead and high costs could scupper Universal's monster franchise, while Gone Girl shows topical staying power in Phil Hoad's weekly report
Phil Hoad
15, Oct, 2014 @12:19 PM