Down but not out: film, theatre, art and more to help deal with failure
From Oscar Isaac's underperforming folk singer to The Good Place, Guardian critics offer up bittersweet culture for when success eludes you
Jessica Kiang, Kate Wyver, Phil Harrison, Alison Flood and Jonathan Jones
29, Nov, 2021 @10:00 AM
Oscar Isaac films – ranked!
As he appears in cinemas in Dune and The Card Counter – and on TV in Scenes from a Marriage – we rate the best roles of the rakish smoothie, from space fighter to folk singer
Guy Lodge
21, Oct, 2021 @11:00 AM
Watch the fur fly: why cat films are better than dog films
Films with cats are cool and mysterious. Mutt movies are a soppy wet lick to the face. No surprise then which Hollywood favours
Ellen E Jones
28, Jun, 2017 @9:43 AM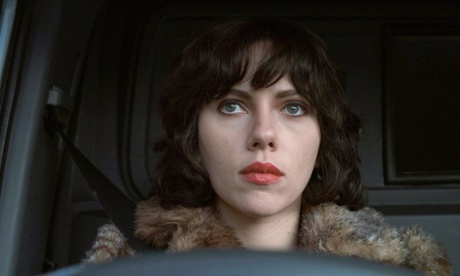 Top 10 films of 2014: complete UK chart
The complete list of the Guardian's top 10 films of the year, as determined by UK release date
Guardian Film
12, Dec, 2014 @9:00 AM

Why do movies about musicians always have the worst music?
Joe Queenan: In the homogeneous world of films about singers, everyone seems oblivious to one thing – the music sucks
Joe Queenan
24, Jul, 2014 @4:00 PM

Film festival smackdown: we predict how Venice, Toronto and Telluride will split the 2014 world premieres
The Venice and Toronto film festivals start announcing their lineups soon. So which festival will host which big premieres? Or will sandwich-filler Telluride snaffle the key screenings?
Andrew Pulver, Xan Brooks
17, Jun, 2014 @9:30 AM

Star Wars 7 cast: Isaac, Ridley, Boyega and Gleeson among new names
Newcomers Boyega, Driver, Oscar Isaac and Domhnall Gleeson join veteran names such as Harrison Ford, Peter Mayhew – and Max von Sydow – as cast for JJ Abrams' film finally announced
Xan Brooks
30, Apr, 2014 @8:35 AM

Inside Llewyn Davis – review
The Coens' tale of a of a once feted folk singer on the slide has brilliant elements that don't quite make a satisfying whole
Mark Kermode
26, Jan, 2014 @12:08 AM

Why Inside Llewyn Davis doesn't get inside the Village
Edward Helmore: The Coen Brothers movie is immersed in the folk scene of the early 60s in Greenwich Village, where boho survivors still recall the glory days – and lament a few of the film's flaws
Edward Helmore
25, Jan, 2014 @11:23 AM

Inside Llewyn Davis, August: Osage County, Jack Ryan: Shadow Recruit: this week's new films
Inside Llewyn Davis | August: Osage County | Jack Ryan: Shadow Recruit | Teenage | Fonzy | Grudge Match | The General | Dark Days | Jai Ho
Steve Rose
25, Jan, 2014 @6:00 AM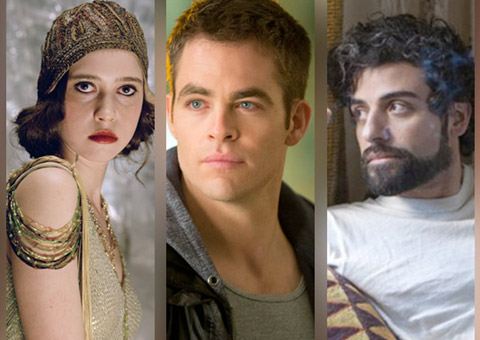 The Guardian Film Show: Inside Llewyn Davies, Teenage, August: Osage County and Jack Ryan – video review
Catherine Shoard is joined by Peter Bradshaw and Caspar Llewelyn Smith to discuss the pick of the week's movie releases
Catherine Shoard, Peter Bradshaw, Caspar Llewellyn Smith, Richard Sprenger, Tom Silverstone and Thibaut Remy
24, Jan, 2014 @2:05 PM

Inside Llewyn Davis – review
Peter Bradshaw: The Coen brothers' beguiling new film about a struggling folk singer is propelled by a rarely discussed dilemma – when do artists cut their losses and abandon their careers?
Peter Bradshaw
23, Jan, 2014 @1:50 PM