The 100 best films of the 21st century
Gangsters, superheroes, schoolkids, lovers, slaves, peasants, techies, Tenenbaums and freefalling astronauts – they're all here in our countdown of cinema's best movies since 2000
Peter Bradshaw, Cath Clarke, Andrew Pulver and Catherine Shoard
13, Sep, 2019 @5:00 AM
Paweł Pawlikowski: 'My parents' story was the matrix of all my stories'
The Polish film-maker on his Oscar-nominated film Cold War, returning to his homeland, and how a tumultuous family life has made a mark on his work
Tim Adams
09, Feb, 2019 @12:00 AM
What to see this week in the UK
From Cold War to Barry Manilow, here's our pick of the best films, concerts, exhibitions, theatre and dance over the next seven days
Damon Wise, Michael Cragg, John Fordham, Andrew Clements, Jonathan Jones, Mark Cook and Judith Mackrell
31, Aug, 2018 @8:00 AM
Polish TV broadcaster criticised for its treatment of Ida screening
The European Film Academy joins the protest against TVP's critical introduction to its broadcast of Paweł Pawlikowski's Oscar-winning film Ida
Andrew Pulver
04, Mar, 2016 @4:07 PM
Oscars producers ask for thank you list in advance to end gushing speeches
After years of cut-offs when winners breach the 45-second limit on acceptance speeches, telecast takes steps to ensure names will scroll on screen tickertape
Andrew Pulver
09, Feb, 2016 @5:57 PM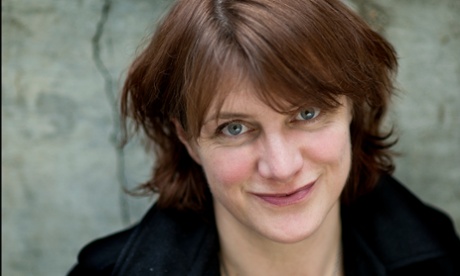 Rebecca Lenkiewicz: this government is 'determined to crush the poor'
The Oscar-winning co-writer of Ida is determined to shout loudly about cuts to legal aid. The result is her new drama, The Invisible. 'A play may be a very small ripple,' she says, 'but it's a start'
Lyn Gardner
07, Jul, 2015 @8:43 AM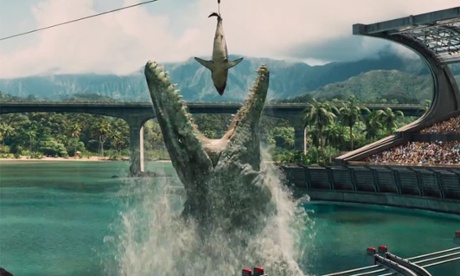 Don't look away now: the crucial movie moments you can't afford to miss
A phone call meant I wasn't present for Jurassic World's important foreshadowed GM-shark. So what other pivotal scenes in potential masterpieces have trips to the loo led me to overlook?
Joe Queenan
03, Jul, 2015 @10:15 AM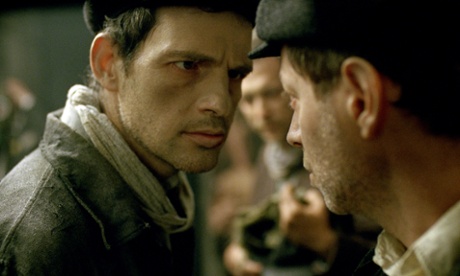 Son of Saul selected as Hungary's best foreign language Oscar entry
Auschwitz-set drama follows its successful premiere at Cannes, where it won the Grand Prix, with recognition from the Hungarian body that picks Academy award nominees
Andrew Pulver
12, Jun, 2015 @10:41 AM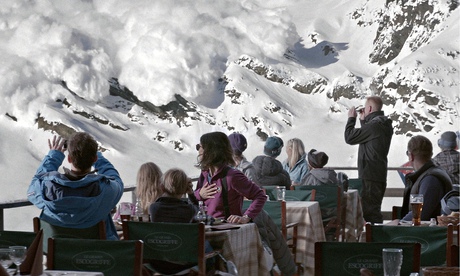 I watch therefore I am: seven movies that teach us key philosophy lessons
The dilemma in chilling new drama Force Majeure raises philosophical quandaries, but it's not the first film to do so. Memento, Ida and It's A Wonderful Life all address the Big Questions
Julian Baggini, Christine Korsgaard, Ursula Coope, Peter Singer, Susan Haack, Kenneth Taylor and Slavoj Žižek
14, Apr, 2015 @7:00 AM
Oscars 2015: a masterclass in how to beat the orchestra send-off music
Last night's Academy Awards featured not just one but two instances of winners forcing the orchestra to abandon attempts to evict them from the stage. How do these measure up against history's finest examples?
Catherine Shoard
23, Feb, 2015 @4:53 PM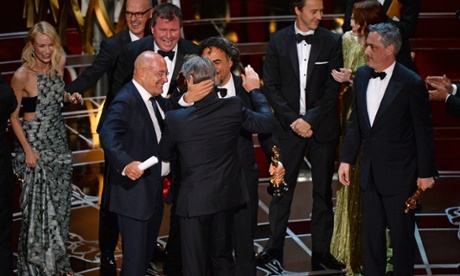 Oscars 2015: Birdman takes flight but Boyhood suffers growing pains | Peter Bradshaw
Peter Bradshaw: Alejandro González Iñárritu's fantasia of mid-life crisis came out on top, but surely it's an injustice that Boyhood failed to win the best picture award
Peter Bradshaw
23, Feb, 2015 @11:51 AM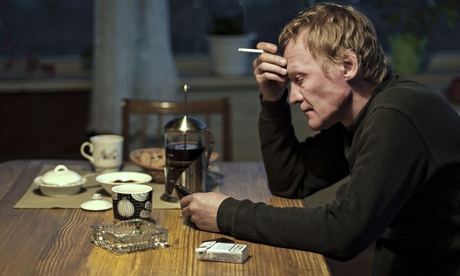 Ida and Leviathan: under attack at home, but heading for Oscar glory
The favourites for best foreign language film – Ida and Leviathan – have already stirred controversy in Poland and Russia
Jonathan Romney
23, Feb, 2015 @4:38 AM