Sex Education's Asa Butterfield: 'I feel more confident talking about sex'
The former child star has won rave reviews for the hit Netflix show. So why does he feel ambivalent about acting?
Tom Lamont
28, Dec, 2019 @12:00 PM
'Of course Marvel is cinema!' Why the Scorsese backlash is justified
Kevin Smith, Taika Waititi and James Gunn reject veteran film-maker's dismissal of superhero movies as 'theme park' fare – while his output exposes a debt to spectacle and innovation

Ben Child
17, Oct, 2019 @11:32 AM
Dead famous: the Kickstarter campaign to restore Méliès's grave
The grave of French film pioneer Georges Méliès, who inspired Martin Scorsese's 2011 film Hugo, has fallen into disrepair. Now his family and fans are reanimating his fantastical legacy
Pamela Hutchinson
20, Mar, 2019 @1:38 PM
Hasta la vista: why not even James Cameron can save 3D movies
A new 3D take on Terminator 2: Judgment day is about to hit cinemas. But with high ticket prices, shrinking box office figures and poor image quality, is the new age of 3D film over before it has even begun?
Phil Hoad
23, Aug, 2017 @10:53 AM
La La Land and Hollywood's everlasting love affair with itself
The LA-set musical is well set for Oscars glory after a record-breaking Golden Globes sweep but is it really proof that the film industry is self-obsessed?
Guy Lodge
11, Jan, 2017 @4:30 PM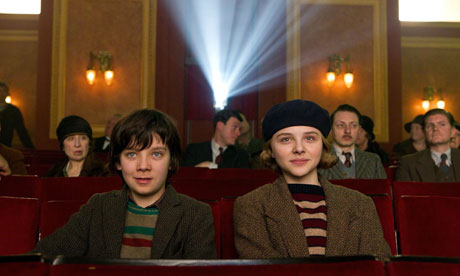 3D movie improves man's vision after lifetime of impairment
Ben Child: Professor of ophthalmology sees in greater depth after watching Martin Scorsese's Hugo in 3D
Ben Child
17, Jun, 2013 @12:08 PM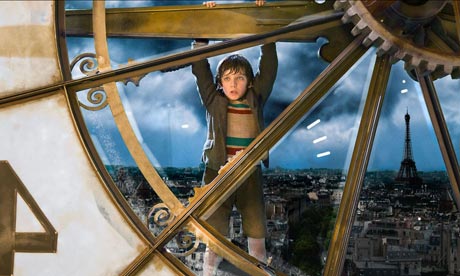 Mark Kermode's DVD round-up
Hugo dazzles in both 2D and 3D while The Deep Blue Sea sees an auteur on top form, writes Mark Kermode
Mark Kermode
31, Mar, 2012 @11:05 PM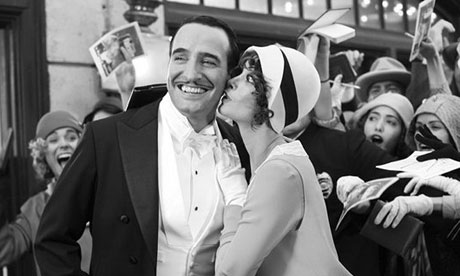 How the Oscars 2012 clung on to the past with Hugo and The Artist
Xan Brooks: The 84th Academy Awards was a golden festival of nostalgia, honouring films that pay tribute to the early days of cinema
Xan Brooks
27, Feb, 2012 @11:02 AM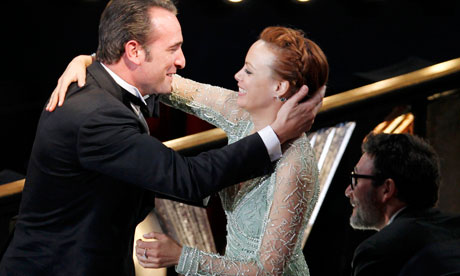 Oscars 2012: Can The Artist and Hugo outlast the novelty glow?
The success of The Artist and Hugo may spark a renewed interest in prioneering movie magic, but – just as the Kodak Theater is no more – their Oscars shine could fade into cinema history, writes Peter Bradshaw
Peter Bradshaw
27, Feb, 2012 @9:57 AM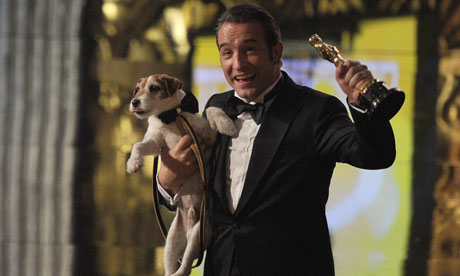 Oscars 2012: The Artist won't be muted
The Artist and Hugo tied with five Oscars apiece at the 84th Academy Awards, but the French film claimed key awards, while the acclaim for Martin Scorsese's film was mostly technical
Andrew Pulver
27, Feb, 2012 @7:56 AM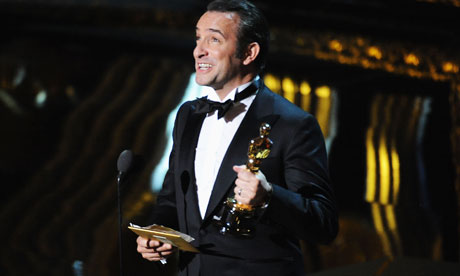 Oscars 2012: The Artist and Hugo tie with five wins each
The Artist takes best picture, best director and best actor at the 84th Oscars, while Martin Scorsese's Hugo cleans up in the technical categories
Andrew Pulver
27, Feb, 2012 @4:48 AM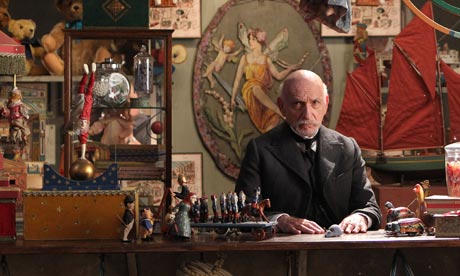 Hugo and the magic of film trickery
With Georges Méliès as its subject, Martin Scorsese's Hugo – up for 11 Oscars – is a film that gives meaning to the cliché 'the magic of the movies'. By J Hoberman
J Hoberman
24, Feb, 2012 @10:54 PM