Hamilton and Heathers celebrate big wins at WhatsOnStage awards
The winning musicals earn their lead actors prizes, with Company and The Inheritance also among winners
Mark Brown Arts correspondent
03, Mar, 2019 @9:30 PM
Heathers the Musical review – teenagers safely on the rampage
Defanged for darker times, the cult 80s high-school revenge saga homes in on the universal agonies of growing up and outsmarting bullies
Hadley Freeman
13, Sep, 2018 @11:01 PM
Heathers review – cool kids cult hit even more surreal 30 years on
Winona Ryder and Christian Slater return in this rerelease of a strange and shocking tale of high-school cruelty and bloodshed
Peter Bradshaw
09, Aug, 2018 @7:00 AM
Thanks be to Heathers – a film that helped make me who I am | Hanna Flint
Thirty years on, the lesson that you don't need to conform is as liberating as ever, says freelance writer and editor Hanna Flint
Hanna Flint
08, Aug, 2018 @8:13 AM
Michael Lehmann on the legacy of his cult teen film Heathers
While some of the taboo-busting elements of the Winona Ryder-starring film have not aged well, much of its toxicity still resonates
Steve Rose
04, Aug, 2018 @9:00 AM
Ranked! Winona Ryder's 20 best films
From the turkeys to the triumphs, Ryder's 30-year career has taken her from the too-bad-to-be-missed depths of The House of the Spirits to some much more intriguing choices
Ryan Gilbey
21, Jun, 2018 @12:31 PM
Fetch happens: why Mean Girls is the perfect teen movie
Tina Fey's gag-filled wheeze is not enamoured with the internal politics of high school, but proves that everyone sucks the same
Sam Wolfson
30, Apr, 2018 @9:00 AM
Heathers trailer: TV remake flirts clumsily with identity politics
The 80s classic film is coming back as a TV show and the trailer reveals the story has been flipped on its head with 'minorities' as the bullies. Can't its creators see that misses the point?
Anne T Donahue
22, Jan, 2018 @12:30 PM
Christian Slater: 'When you're drinking and doing drugs, you're going to be lying'
Once the cool kid in Heathers and True Romance, Christian Slater has done time in the wilderness. Now he's back – but has he learned anything?
Sophie Heawood
09, Oct, 2015 @12:00 PM
Heathers review – cult 80s film becomes a candy-coloured musical
The off-Broadway adaptation of the 1988 Winona Ryder/Christian Slater teen movie sorely needs the darkness and social critique of the original
Alexis Soloski
01, Apr, 2014 @11:00 AM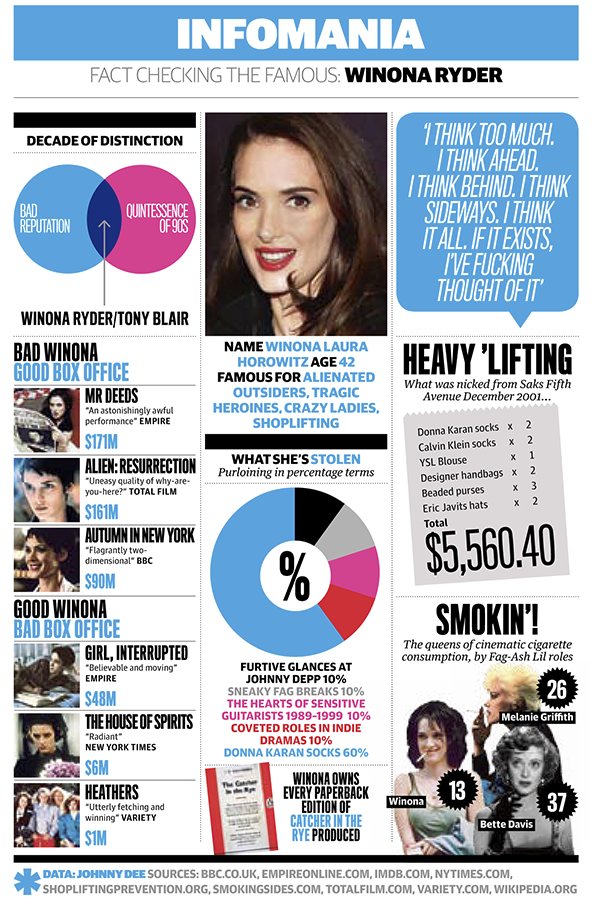 Winona Ryder: everything you need to know – infographic
Born in 1971, Ryer rose to prominence in gothic classics such as Beetlejuice, Heathers and Edward Scissorhands
Johnny Dee
06, Dec, 2013 @4:30 PM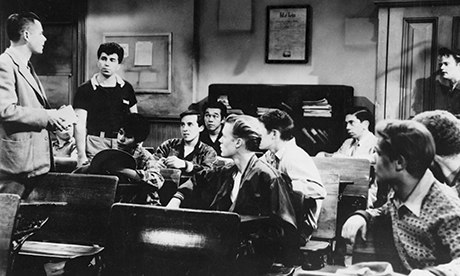 Top 10 teen movies
'When you grow up, your heart dies' – or so they say. Here's the proof: from Heathers to Juno, the Guardian and Observer's critics pick the 10 best teen movies