Harry Potter and the Philosopher's Stone
Harry Potter and the Philosopher's Stone review – 20 years on, it's a nostalgic spectacular
The first film in the franchise is re-released into a very different world – but it's as entertaining and exhilarating as ever
Peter Bradshaw
28, Oct, 2021 @8:00 AM
The not so cursed child: did Harry Potter mark the end of troubled young actors?
As we reach the 20th anniversary of the magical British blockbusters, the real magic lies in the way its young stars have stayed on the rails – unlike many before them
Ryan Gilbey
22, Oct, 2021 @10:00 AM
Rupert Grint: 'The line between Ron Weasley and me got thinner with each film'
The actor, 30, on being an introvert, peaking early and his desire to have kids
Nick McGrath
01, Dec, 2018 @2:00 PM
Harry Potter and the £4.50 chocolate frog | Alice O'Keeffe
I was delighted when my son discovered JK Rowling's books. But the magic is in danger of being sullied by merchandise, says freelance literary critic and journalist Alice O'Keeffe
Alice O'Keeffe
12, Dec, 2017 @6:00 AM
Shia LaBeouf's new film makes £7 at UK box office, as Beauty and the Beast holds sway
Belle beats Smurfs and The Boss Baby, but Ghost in the Shell and Free Fire lose out, and LaBeouf's Man Down manages a not-so-magnificent £7

Charles Gant
04, Apr, 2017 @2:04 PM
Fantastic riches and where to find them: how to grow a $22bn franchise
Fantastic Beasts is not just a new outpost for the Harry Potter empire. It is a pivotal moment in the creation of The Wizarding World of JK Rowling – and it could give the gold-gobbling niffler a run for its money. We go over the books
Andrew Pulver
21, Nov, 2016 @6:37 PM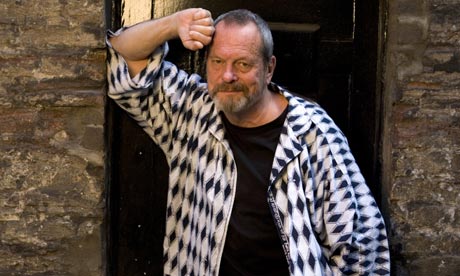 Terry Gilliam's 'relief' over Harry Potter and the Philosopher's Stone snub
The Imaginarium of Doctor Parnassus director has no regrets about losing out to Chris Columbus to work on the adaptation of JK Rowling's fantasy
Ben Walters
08, Sep, 2009 @11:49 AM
If ever a wiz there was - it's Harry
Philip French: I went into the movie prejudiced by the hype. I left having enjoyed it immensely and admiring the skill which had gone into the making
Philip French
18, Nov, 2001 @3:13 AM
Harry Potter and the Philosopher's Stone
Peter Bradshaw: Richly accomplished entertainment spectacular, the quickest, zappiest two and a half hours you'll spend in the cinema
Observer screen: Wild about Harry, the movie
J.K. Rowling's genius lies in taking the best bits from all the children's classics to make the Potter books, but the real magic's in the film.
Julie Myerson
11, Nov, 2001 @12:58 PM

JK Rowling praises film company as it works its magic on Harry Potter
The Harry Potter author and millions of his fans will finally be able to see what the film version of their hero looks like when pictures of him are published in Vanity Fair magazine
Rebecca Allison
05, Sep, 2001 @10:44 AM
Harry Potter boost for tourist industry
Harry Potter has been recruited to weave his magic on behalf of the ailing British tourist industry