Seeing double: why Hollywood keeps telling the same story twice
From two incarnations of Churchill to uncannily similar terrorist attacks on the White House, the film industry can't resist repeating itself
Luke Walpole
05, Feb, 2021 @8:00 AM
From Dukes of Hazzard to Kanye West: the curse of the Confederate flag
Lynyrd Skynyrd flew it, Ludacris stamped on it and Spike Lee compared it to a swastika. In the era of Black Lives Matter, what do these battles reveal about the American South's Confederate flag?
Steve Rose
27, Jul, 2020 @5:00 AM
Olivia de Havilland: Hollywood's queen of radiant calm | Peter Bradshaw
The Gone With the Wind star, known for her lifelong feud with her sister as much as the bewitching brilliance of her acting, and the last link to Hollywood's golden age
Peter Bradshaw
26, Jul, 2020 @5:15 PM
Dame Olivia de Havilland obituary
Oscar-winning actor from the golden age of Hollywood best remembered for her role in Gone With the Wind
Veronica Horwell
26, Jul, 2020 @5:10 PM
Olivia de Havilland: what it's like working for a Hollywood legend | Hannah Partos
As a scruffy student in Paris, I was lucky enough to land a job as the personal assistant to the Gone With the Wind star, then in her 90s – and still a tremendous performer
Hannah Partos
26, Jul, 2020 @4:32 PM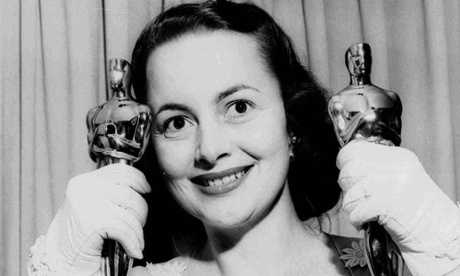 Olivia de Havilland, star of Gone with the Wind, dies at 104
Double Oscar-winning actor, who won acclaim for multiple Hollywood costume dramas before moving to Paris, has died
Xan Brooks
26, Jul, 2020 @4:00 PM
As Australians grapple with racism, Olympian Peter Norman is someone who deserves his statue | Van Badham
While monuments occupy public space, they are not artefacts of a past – they proclaim the values of the present
Van Badham
18, Jun, 2020 @6:19 AM
Gone With the Wind and the damaging effect of Hollywood racism
The temporary removal of the Oscar-winning drama is renewing a conversation about the film industry's murky past and its effect on society at large
Todd Boyd
13, Jun, 2020 @7:05 AM
Cancellation or censorship: should Chris Lilley's work and Australia's statues be gone with the wind?
Deciding what is 'acceptable' now, and what is not, is fraught – and somehow we need to find a way to discuss it
Gay Alcorn
12, Jun, 2020 @11:53 PM
Netflix pulls The Mighty Boosh and The League of Gentlemen over blackface
Critics call removal of shows from streaming service 'arbitrary gesture' that does little to combat racism
Lanre Bakare
10, Jun, 2020 @5:21 PM
Gone With the Wind dropped from HBO Max over depiction of slavery
Temporary move followed call by 12 Years a Slave scriptwriter John Ridley for streaming services to review content that is 'blatant in its demonisation' of race
Andrew Pulver
10, Jun, 2020 @10:28 AM
Trump's Oscars rant? He just wants Hollywood to see he's a star
The US president's tirade against Parasite's best picture Oscar, preferring Sunset Boulevard and Gone With the Wind, masks his own frustration at being cold-shouldered by Tinseltown
Steve Rose
21, Feb, 2020 @1:20 PM