Mike Hodges: a masterpiece creator as comfortable with gritty crime as with zany sci-fi
With films as varied as Get Carter, Flash Gordon and Croupier to his name, Hodges was a great social commentator as well as a wonderful storyteller
Peter Bradshaw
21, Dec, 2022 @12:34 PM
The Michelangelo of the movie poster: Renato Casaro picks his best film art
His windswept, airbrushed canvases have given shape to landmark films for decades, from Solaris to Dances With Wolves. Now 86, the designer looks back at his highlights
Sam Moore
14, Sep, 2022 @10:14 AM
Love is all around: the rise of the fan-made film documentary
From Ghostbusters to Flash Gordon to Troll 2, viewers are giving adulatory treatment to a growing heap of their film favourites. But can this nostalgia boom survive?
Ryan Gilbey
10, Mar, 2021 @11:51 AM
Flesh Gordon? Artwork reveals erotic version that was never made
Draft designs for a planned Nicolas Roeg sci-fi movie in 1979 finally see the light of day
Dalya Alberge
18, Oct, 2020 @5:45 AM
How we made Flash Gordon – by Brian Blessed and Mike Hodges
'I told them if they offered the part of Vultan to anyone else, I'd strangle the bastard'
Interviews by Rich Pelley
17, Aug, 2020 @1:55 PM
Brian Blessed: Flash Gordon is the Queen's favourite film
The star of camp sci-fi classic claims the monarch told him she watches it with her grandchildren every Christmas, and asked the actor to recite dialogue
Catherine Shoard
10, Aug, 2020 @10:42 AM
Flash Gordon review – bizarre expressionist superhero panto
With echoes of The Wizard of Oz and Carry On movies, Mike Hodges' vintage intergalactic fable delivers mayhem, madness and eye-frazzling colour
Peter Bradshaw
31, Jul, 2020 @10:00 AM
'I was angry' – Mike Hodges on his lost film Black Rainbow, rescued after 31 years
As his supernatural thriller about murder and corruption in the Bible belt hits screens after three decades in limbo, the director talks about smash hits and on-set anarchy
Steve Rose
15, Jul, 2020 @3:40 PM
Max von Sydow could transform the trashiest pulp fantasy flick into a cultural touchstone
He brought classical elegance to Conan the Barbarian, operatic grandeur to Flash Gordon and regained the trust of Star Wars fans, preempting the surge of highbrow stars in sci-fi
Ben Child
11, Mar, 2020 @3:57 PM
Max von Sydow obituary
Swedish stage and screen actor who starred in The Seventh Seal, The Exorcist and Flash Gordon
Ronald Bergan
09, Mar, 2020 @4:10 PM
The problem with Flash Gordon is racism – and animation won't fix it
Born in an era of 'yellow peril' paranoia, the dagger at the heart of this story is hard to get past – a challenge Taika Waititi must overcome in the space hero's next project
Ben Child
27, Jun, 2019 @12:21 PM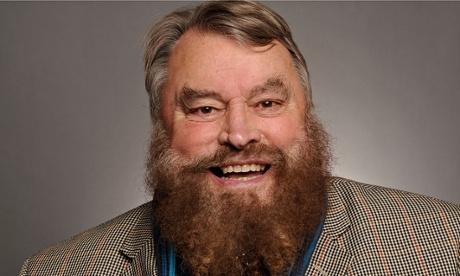 Flash arghhhhh!? Is Matthew Vaughn rebooting Flash Gordon a good idea?
Week in geek: The Kick-Ass and Kingsman director is rumoured to be revamping the classic 80s cheesefest. But can you replace Brian Blessed, Queen and Razzie-nommed Sam J Jones and still save every one of us?

Ben Child
16, Apr, 2015 @4:23 PM