Male bonding in Hollywood and the Metropolitan police | Letter
Letter: Men's attachment to each other is central to the narrative of buddy movies and important in real life, but there is a downside for women, writes Allegra Madgwick
Fight Club author praises Chinese cut of film: 'Super wonderful!'
Chuck Palahniuk described the plot change, which involves police foiling an anarchist conspiracy, as aligning more closely to his original novel than David Fincher's film
Catherine Shoard
27, Jan, 2022 @2:50 PM
Bikes, fights and debauchery: Meat Loaf at the movies
The singer appeared in dozens of films without ever finding a landmark role – but his turns in Fight Club and The Rocky Horror Picture Show are hard to forget
Ryan Gilbey
21, Jan, 2022 @1:57 PM
Toxic masculinity: are violent films such as Nobody a warning or a celebration?
Bob Odenkirk's revenge thriller follows in the footsteps of Fight Club, John Wick and Taken in showing base-level male vengeance
Steve Rose
07, Jun, 2021 @8:00 AM
Pixies: how we made Where Is My Mind?
'It's about a small fish about four inches long that aggressively followed me and poked me while I was swimming in the Bahamas. It freaked me out'
Interviews by Daniel Dylan Wray
02, Nov, 2020 @2:56 PM
From Fight Club to Brief Encounter: how self-isolation would change classic films
It's now difficult to watch movies without worrying about the two-metre rule – here are the retrospective plot changes required to mean old movies pass muster
Stuart Heritage
24, Mar, 2020 @4:16 PM
Edward Norton and Thom Yorke: 'The last thing we wanted was for it to get bloody'
Over tea and tequila, the actor and the rock star discuss making Motherless Brooklyn, the dark forces behind Trump – and why Yorke was too messed up to score Fight Club

Xan Brooks
29, Nov, 2019 @6:00 AM
Fight Club at 20: the prescience and power of David Fincher's drama
The 1999 adaptation of Chuck Palahniuk's anarchist novel was misunderstood by some as an agent of chaos but it remains an eerily forward-facing film
Scott Tobias
15, Oct, 2019 @5:00 AM
Fargo to Four Weddings: readers' 25 best films of the 90s
We asked you to tell us about the films you love from the decade. Here's what you said
Guardian readers
09, Oct, 2017 @11:52 AM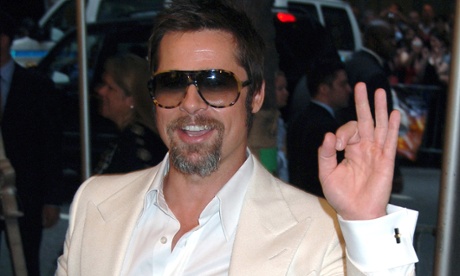 Brad Pitt: five best moments
Our pick of the actor's most memorable performances – but which role would you put top of the list?
Adam Boult
10, Jan, 2014 @1:18 PM

The six secrets of Brad Pitt's acting style
Stuart Heritage: You may have thought he was just pouting at the camera, but Brad Pitt follows a profound and complicated acting method
Stuart Heritage
01, Jul, 2011 @12:47 PM

Paul MacInnes joins Fight Club
Like Ed Norton in David Fincher's Fight Club, Paul MacInnes found his life was ending one minute at a time. Might a stage fight workshop, organised by Jameson Cult Film Club, help lift him from the abyss?
Paul MacInnes and Hildegunn Soldal
12, Oct, 2009 @10:50 AM