'My brain has liquefied!': what happened when one careful Skoda driver binged every Fast & Furious film
Eight films. Twenty-four hours. One nervous breakdown. Ahead of the latest instalment, one writer caught up on the pec-drenched petrolhead franchise

Tim Jonze
11, Jun, 2021 @5:00 AM
What's the secret to The Rock's success?
Dwayne Johnson, star of the newly released blockbuster Rampage, is the world's biggest movie star. Could his Crossrail-tunnel-proportioned arms take him even further?
Peter Bradshaw
12, Apr, 2018 @12:30 PM
Fate of the Furious races past Star Wars to break global box office record
Sequel speeds ahead of The Force Awakens with opening weekend takings of $532.5m despite grossing less in North America than its predecessor
Gwilym Mumford and agencies
17, Apr, 2017 @9:50 AM
How the Fast and Furious franchise used cars to symbolize the American dream
As the blockbusting franchise returns with The Fate of the Furious, what does it have to say about America's obsession with cars?
Tom Bond
12, Apr, 2017 @11:30 AM
Fast and Furious to become stage show
The car-racing movie franchise is set for a live global tour, which producers promise will be the 'most spectacular live-automotive production in history'
Catherine Shoard
07, Feb, 2017 @6:08 PM
Fast & Furious 8 trailer review: a reassuring, obscene platter of murder
Death! Statham! Market stall hair! The Fate of the Furious is an explosive return to the Fast franchise's hoariest old tropes
Stuart Heritage
12, Dec, 2016 @11:52 AM
Paul Walker's Fast & Furious character could return, say his brothers
Caleb and Cody Walker, who stood in for Paul on unfinished scenes on the seventh movie, say they have discussed further appearances with Vin Diesel
Catherine Shoard
19, Sep, 2016 @9:11 AM
Helen Mirren joins Fast and Furious 8: 'I've always rather loved driving'
The Oscar winner revealed that she's joined Charlize Theron in the latest film in the long-running franchise – although her role still remains a mystery
Nigel M Smith
15, Jun, 2016 @8:52 PM
Charlize Theron to star in Fast and Furious 8
Long-running rumours attaching the star to the franchise have resulted in her signing on in the role of a villain
Catherine Shoard
07, Apr, 2016 @5:20 PM
Global box office hit all-time high of $38bn in 2015
Star Wars: The Force Awakens, Jurassic World, Avengers: Age of Ultron, Minions and Fast & Furious 7 post more than $1bn each
Ben Child
04, Jan, 2016 @12:34 PM
Paul Walker's father to sue Porsche for Fast & Furious actor's death
Paul William Walker III, who is the executor of his son's estate, joins his granddaughter Meadow Walker in taking on the German carmaker in court
Ben Child
26, Nov, 2015 @11:03 AM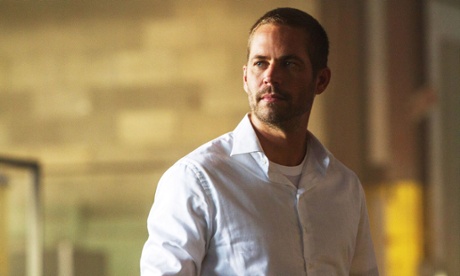 Paul Walker's death was his 'own fault', says Porsche
Car maker seeks to dismiss wrongful death lawsuit filed by late Fast & Furious star's daughter following fatal high-speed crash in November 2013
Ben Child
17, Nov, 2015 @9:46 AM