Frances McDormand's 10 best performances – ranked!
Shortly to be seen on our screens in Women Talking, the actor is enjoying a fruitful – and Oscar-hauling – career third act, creating work that is empathic, political, and often doesn't look like acting at all
Andrew Pulver
26, Jan, 2023 @12:18 PM
'So, does it hold up?': Fargo's stars and co-creator on its 25th anniversary
At a Tribeca film festival event, Frances McDormand, Steve Buscemi and Joel Coen discussed the Oscar-winning small-town hit
Charles Bramesco
21, Jun, 2021 @2:32 PM
Fargo review – Coen brothers' snowbound noir is still a work of gleaming brilliance
The Coens' rereleased thriller about a pregnant police chief investigating a bungled kidnapping is a noir without cynicism; a macabre black comedy with purity at its core
Peter Bradshaw
10, Jun, 2021 @12:00 PM
TV tonight: Glenn Howerton returns with another series of AP Bio
More goings on from Whitlock high school's science department. Plus: Junior Bake Off. Here's what to watch this evening
Ammar Kalia, Jack Seale, Phil Harrison, Hannah Verdier and Paul Howlett
18, Jan, 2021 @6:20 AM
Box set blockbusters: when movies make better TV shows
The second season of Dear White People belongs in a small crop of shows that have managed to improve on their big screen source material
Rebecca Nicholson
03, May, 2018 @9:00 AM
Frances McDormand: two defining roles, two decades apart
Her reaction to an Oscar for Fargo suggested a complex attitude towards fame. With Three Billboards, it will be tested again
Mark Lawson
17, Feb, 2018 @6:00 AM
Who is the best Oscar-winning lead actress of all time?
Elizabeth Taylor? Meryl Streep? Frances McDormand? Our chief critic picks a winner from his five nominees – and reveals who you chose as your champion
Peter Bradshaw
14, Feb, 2018 @1:00 PM
Steve Buscemi: 'In some ways I feel I haven't fulfilled my true potential'
From firefighter and bar fly to Hollywood superstar, Steve Buscemi has populated his films with lovable oddballs and cold-blooded killers. But, as Aaron Hicklin finds, it's all been driven by his need to fit in
Aaron Hicklin
17, Sep, 2017 @7:00 AM
Cookie or the Countess? The 20 best quotes from 2015's TV shows
Who's a cup of tea in a world of skinny lattes? It's the telly year in quotes, from Humans to Catastrophe, Empire, Downton Abbey, Mad Men and The Great British Bake Off
Hannah Verdier
18, Dec, 2015 @1:02 PM
John Kasich thinks the Roots are 'offensive' – what about these rap songs?
The Republican presidential candidate once threw a Roots CD out his car window, so we created a hip-hop playlist even he could get behind
Lanre Bakare
30, Jul, 2015 @4:23 PM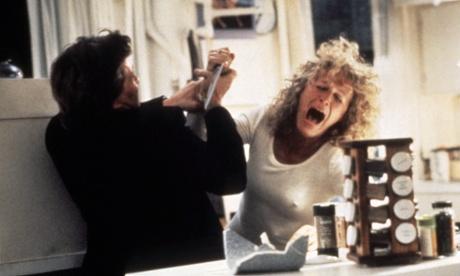 Hollywood's fatal attraction to TV: why studios are turning to the small screen
Paramount is the latest major studio to reboot its movies as TV series, with the likes of American Gigolo and Shutter Island to get the treatment along with Fatal Attraction
Andrew Pulver
02, Jul, 2015 @5:33 PM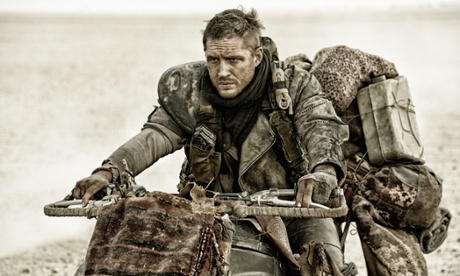 The day with Steve Carell's sexual healing and awkward Christmasses
Coming at your like a vast yellow snowball of cultural gubbins FOREVER (until 5.30). Clips, trailers, tunes. mashups, pics, gifs, news, nonsense and chit-chat. Let us know you're thoughts @guideguardian or in them thar comments (at the bottom, down there, go on have a look)
Luke Holland
11, Dec, 2014 @5:52 PM