Beyond the Snyder cut: the other mythical films we're curious to see
From an R-rated Mrs Doubtfire to an ultra-violent Event Horizon, film history is littered with rumours of cuts that may or may not exist
Charles Bramesco
23, Mar, 2021 @6:27 AM
Justice for directors! The $20m 'Snyder cut' should only be the start
Zack Snyder's director's cut of Justice League is going to see the light of day in 2021. Here are other films that should get the same treatment
Stuart Heritage
21, May, 2020 @4:43 PM
Can Marvel help the Fantastic Four get their powers back?
Marvel has always wanted to wrest big-screen power over the superhero family from rival Fox. Now it just might have the chance
Ben Child
05, Apr, 2018 @9:03 AM
Is Fantastic Four the most mismanaged superhero franchise ever?
Marvel's awesome foursome have endured a long history of underwhelming big-screen outings – and a new, kid-centric reboot looks set to continue that pattern
Ben Child
29, Aug, 2017 @9:41 AM
Big in Albania … countries that gave film flops a second life
The superheroes saved by Mexico, the video-game spinoff that became China's 12th biggest movie ever, and the British comedian worshipped by a secretive communist nation. We remember the films somebody else loved
Graeme Virtue
12, Jul, 2017 @9:34 AM
X-Men set for the small screen with Downton Abbey star Dan Stevens
FX has ordered a full season of Legion, a new series centered on Charles Xavier's son and helmed by Fargo showrunner Noah Hawley
Nigel M Smith
01, Jun, 2016 @10:09 PM
Fantastic Four's critical clobbering sees sequel pulled from schedules
Prospect of a second big-screen slog with Mr Fantastic and his super-powered pals diminishes, after follow-up disappears from list of upcoming films
Ben Child
25, Nov, 2015 @10:38 AM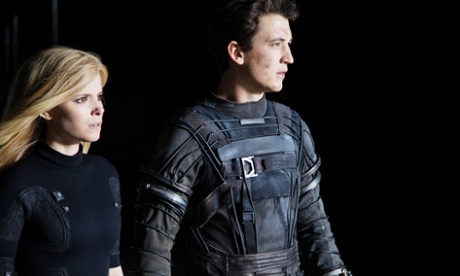 Less than Fantastic Four primed for sequel, says producer
Writer-producer Simon Kinberg says he hopes main cast will return as Kate Mara admits she has still not seen the film, while fans call for studio to let its rights lapse
Ben Child
15, Sep, 2015 @8:14 AM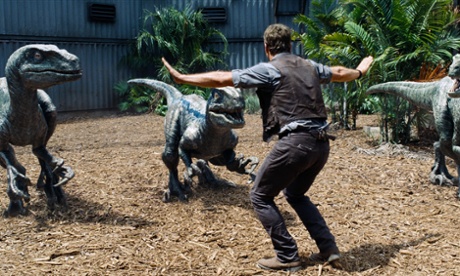 Hollywood needs to change its game in the age of Rotten Tomatoes
This summer, critics' favourites Jurassic World and Straight Outta Compton trumped poorly reviewed Fantastic Four and Terminator: Genisys at the US box office. Is it time for studios to rethink their marketing-heavy strategy?
Ben Child
08, Sep, 2015 @12:15 PM
Arnie might be back after all: Chinese debut could save Terminator franchise
In this week's round-up of the global box office scene:

• China furthers track record of saving troubled Hollywood properties
• Bride Wars shows foreign remakes of US films becoming financially viable
• Hitman: Agent 47 built for stealth killing in overseas markets
Phil Hoad
24, Aug, 2015 @4:00 PM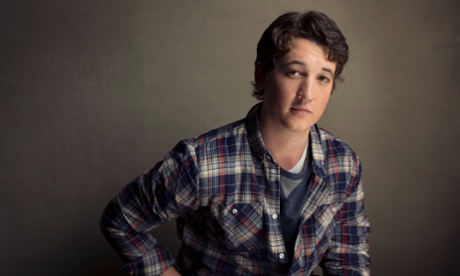 Miles Teller to join American Sniper writer's directorial debut
Fantastic Four star circling Jason Hall's drama Thank You for Your Service, based on Pulitzer-winner David Finkel's 2013 book about soldiers with PTSD
Ben Child
20, Aug, 2015 @9:23 AM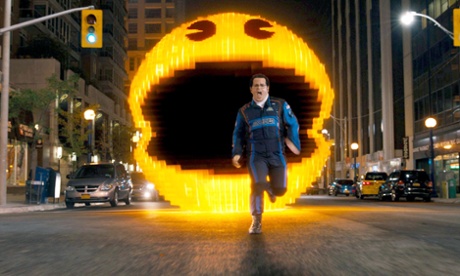 Continue? Second chance for Sandler as Pixels tops UK box office
The whizz-bang special effects of Adam Sandler's video game comedy distract from the buggy script, while Guy Ritchie's The Man from UNCLE needs more eyes to spy
Charles Gant
18, Aug, 2015 @2:38 PM