The 50 greatest HBO shows ever – ranked
From juicy dramas about polyamory, bootlegging and the 'golden age of porn' to the most jaw-dropping documentary moment of all time, HBO is known as the home of prestige TV. As it turns 50, here are its greatest hits so far
Michael Hogan and Sammy Gecsoyler
08, Nov, 2022 @4:49 PM
Mark Wahlberg: 'I played golf with Donald Trump. He was very Donald Trump-like'
The Deepwater Horizon star's career has spanned pop fame as Marky Mark, dozens of blockbusters, reality TV and even a walk around the greens with the Republican terror. No wonder he still relies on his entourage to stay normal
Hadley Freeman
29, Sep, 2016 @2:52 PM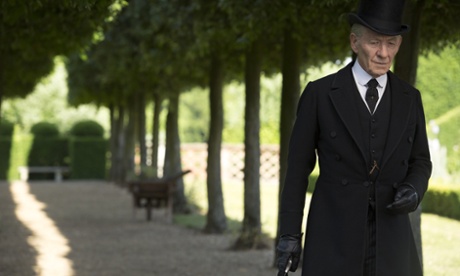 Mr Holmes; Entourage; Theeb; Closed Curtain; Pasolini; Knock Knock; Pay the Ghost; Poltergeist; Fear Itself – review
Ian McKellen is a joy to watch in a wily reworking of Sherlock Holmes lore
Guy Lodge
25, Oct, 2015 @7:00 AM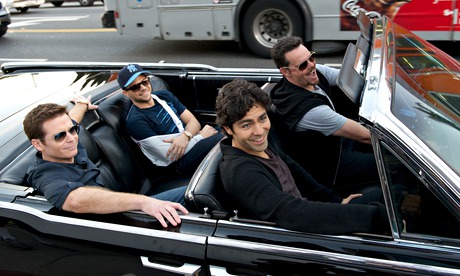 Entourage: farewell to the show where nothing bad happens
Doug Ellin hits the reset button for a feature-length finale for Vince, Turtle and co
Charlie Lyne
24, Oct, 2015 @8:00 AM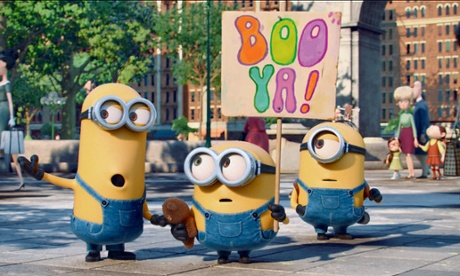 UK box office: Minions makes millions, Jurassic World biggest hit since Skyfall
The Despicable Me spin-off continues a strong year for Universal, while Salma Hayek's action movie Everly high-kicks off with an unexplosive £40 screen average
Charles Gant
30, Jun, 2015 @2:34 PM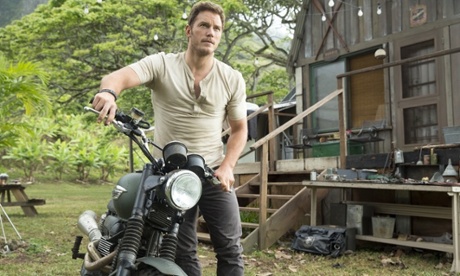 Jurassic World claws victory from Potter and Bond to make UK box office history
The all-conquering fourth instalment in the dino-franchise becomes only the second film ever to rake in £10m-plus on its second weekend of UK release
Charles Gant
23, Jun, 2015 @1:04 PM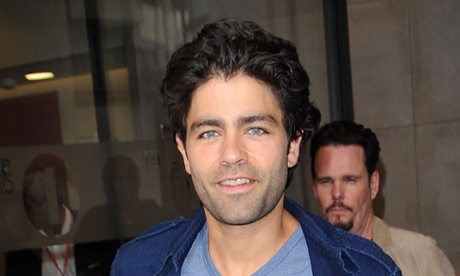 Entourage's Adrian Grenier: "I'm not a tool of greenwash"
Star of TV show and film says he is cautious about signing deals to be spokesperson for brands
Mark Sweney
22, Jun, 2015 @2:59 PM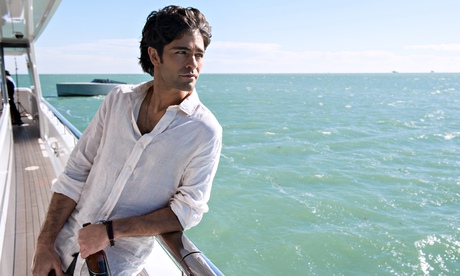 Entourage review – hatefully unfunny
Some films satirise the emptiness of Hollywood. This awful TV spin-off, about an overindulged star and his tedious buddies, merely wallows in it
Mark Kermode, Observer film critic
21, Jun, 2015 @7:00 AM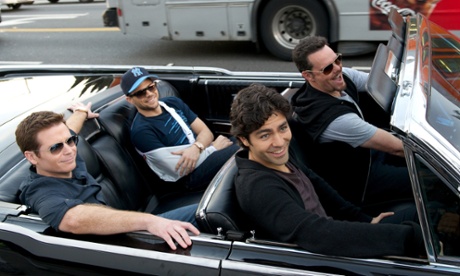 Entourage review – smug, unfunny LA bromance
Still eschewing irony and satire, TV's bros-before-hos celebration of young guys living the celeb dream reaches the big screen
Peter Bradshaw
18, Jun, 2015 @9:45 PM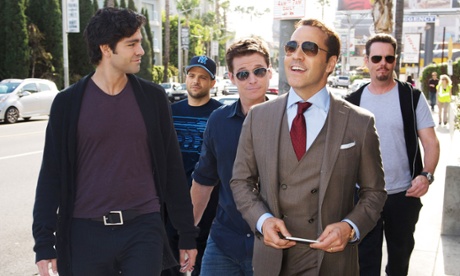 Entourage shows that Hollywood must stop navel-gazing if it's to survive
The importance of international box office could mean the end for big movies set in a specific localised space – or aimed solely at a US audience
Benjamin Lee
18, Jun, 2015 @8:08 AM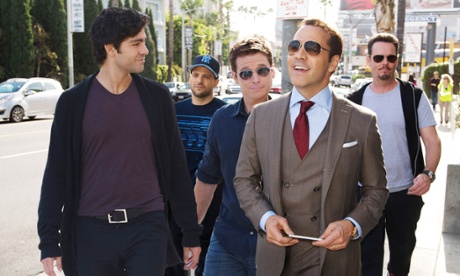 What if Entourage was British?
The US series has proved an enduring franchise as it heads to the big screen with its star cameos and scantily-clad ladies. But a future UK version might not be so glam…
Stuart Heritage
18, Jun, 2015 @8:00 AM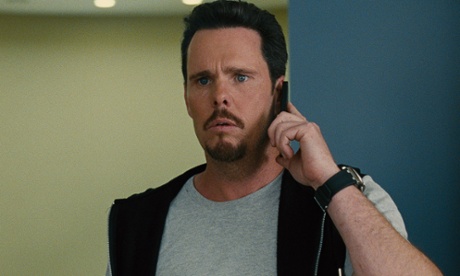 Kevin Dillon: 'Celebrities are afraid to party openly – everyone's a paparazzo'
His Johnny 'Drama' Chase was the best character in the cult TV show Entourage – and now the younger Dillon is reprising the role for the movie version. Is the show's fantasy Hollywood lifestyle really true to life?
Rhik Samadder
17, Jun, 2015 @4:40 PM