'I squeamishly refuse to rewatch': Guardian writers on their scariest movie endings
From the final moments of Don't Look Now to Midsommar to Men, critics pick the endnotes that caused the biggest nightmares
Jesse Hassenger, Andrew Lawrence, Charles Bramesco, Benjamin Lee, Lauren Mechling, Lisa Wong Macabasco, Guy Lodge, Veronica Esposito, Adrian Horton, Andrew Pulver, Luke Buckmaster and Radheyan Simonpillai
31, Oct, 2022 @9:05 AM
Rebecca to Rachel: 10 of the best Daphne du Maurier films
Ben Wheatley's new version of the gothic thriller Rebecca joins an impressive list of big-screen Du Maurier adaptations
Anne Billson
19, Oct, 2020 @9:41 AM
Sex, violence, f-bombs and randy sausages: a day inside the BBFC
They decide what we see. But how do they draw the line? Our writer encounters a cartoon food orgy, a potty-mouthed king and a horror film too vile to show, at the British Board of Film Classification
Simon Hattenstone
16, Jul, 2019 @1:54 PM
Don't Look Now review – Roeg's scary movie can still make you jump
From its red stalker to its eerie strangers, this suspenseful classic set a template for horror – but its sexual intimacy adds a dramatic counterpoint few films can match
Peter Bradshaw
05, Jul, 2019 @10:00 AM
From the outrageous to the intimate: Peter Bradshaw's top five sex scenes
Today's film-makers seem to be avoiding them – and all too often they are awkward and problematic. But some sex scenes are defining moments in cinema
Peter Bradshaw
12, Apr, 2019 @5:00 AM
Nicolas Roeg: a daring film-maker of passionate and visceral brilliance
Roeg will be remembered for a clutch of masterly films – including Don't Look Now, the best scary movie of all time, and the unclassifiable Man Who Fell to Earth

Peter Bradshaw
24, Nov, 2018 @4:21 PM
The scariest horror films ever – ranked!
Occult chiller Hereditary is the latest in a proud line of big-screen blood-curdlers. Our critic picks his 25 most terrifying
Peter Bradshaw
07, Jun, 2018 @11:34 AM
Sex scenes can and do exploit the vulnerable | Vanessa Thorpe
Equity is right to defend its members from being abused while filming
Vanessa Thorpe
25, Feb, 2018 @12:01 AM
From Don't Look Now to The Child in Time: why do we crave stories of lost children?
It's every parent's worst nightmare. As a new TV adaptation of Ian McEwan's novel starring Benedict Cumberbatch hits our screens, we explore our fears and fantasies around the ultimate horror

Alex Clark
21, Sep, 2017 @5:00 AM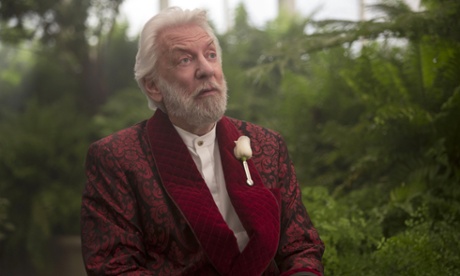 Donald Sutherland: five best moments
The veteran actor plays the power-hungry villain of the Hunger Games saga one last time in this week's Mockingjay Part 2, but what have been his finest roles?
Benjamin Lee
20, Nov, 2015 @11:51 AM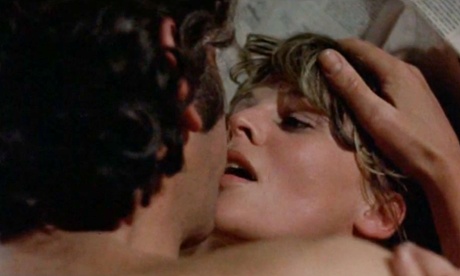 Donald Sutherland on Don't Look Now remake: 'Don't embarrass yourselves by making it'
Promoting Hunger Games, actor says producers of proposed remake of 1972 horror are 'just people wanting profit' who 'should be ashamed of themselves'
Ben Child
17, Nov, 2015 @5:19 PM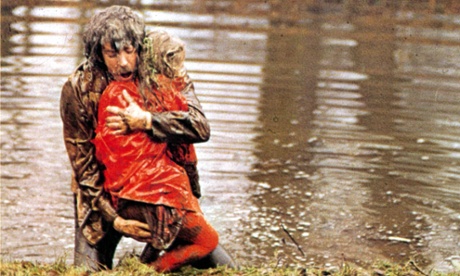 Don't look now: Don't Look Now is getting remade
The producers of Liam Neeson thriller Non-Stop are developing an updated version of the classic supernatural horror film
Benjamin Lee
29, Apr, 2015 @7:53 AM