Ill-advised car journeys on film – ranked!
Dominic Cummings' drive to Barnard Castle is unlikely to cut it as a road movie, but here are some nightmarish trips that did make it into the cinema
Stuart Heritage
28, May, 2020 @11:00 AM
Kurt Russell: five best moments
As one of Quentin Tarantino's Hateful Eight, Kurt Russell is on the verge of a comeback. Which have been his finest films?
Benjamin Lee
08, Jan, 2016 @12:23 PM
Death Proof
Rental and retail: Shorn of its other half, Robert Rodriguez's Planet Terror, and the trailers that made up its original double-feature Grindhouse package, Quentin Tarantino's latest is an intermittently entertaining but strangely pointless piece of work
Rob Mackie
14, Jan, 2008 @3:59 PM
Death Proof
Rob Mackie:On its own, Death Proof has bulked up by 27 minutes, making it overlong for a two-act plot idea that seems more fitting for a TV episode
Rob Mackie
11, Jan, 2008 @11:49 PM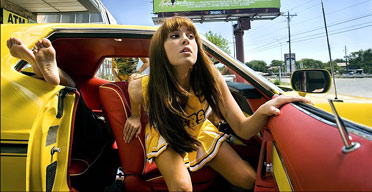 Death Proof crashes, burns at UK box office
The Weinstein Company's decision to split Quentin Tarantino and Robert Rodriguez's Grindhouse double biller in two failed to help the former's Death Proof make much of a dent on the UK box office at the weekend.
Staff and agencies
26, Sep, 2007 @11:22 AM
You review: Death Proof
Should Tarantino and Weinstein have kept Grindhouse as the double bill it was intended to be? Or is the longer Death Proof a welcome thrill ride?
Ben Child
24, Sep, 2007 @4:30 PM
Death Proof
Philip French: Quentin Tarantino's latest, in which the director himself appears as a bartender, is a tedious and meaninglessly anachronistic project.
Philip French
23, Sep, 2007 @10:58 PM
Other films: Death Proof | Evening | As You Like it and others
Other films: Tarantino's slide into one-dimensional caricature continues apace, while Branagh's latest Shakespeare also disappoints.
Philip French
23, Sep, 2007 @10:49 PM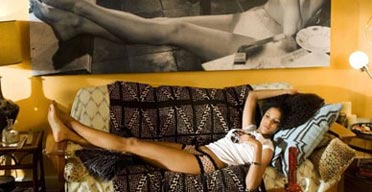 Death Proof
Peter Bradshaw: The genius of Quentin Tarantino's horror-comic splatterfest is there for all to see, but all too briefly.
Peter Bradshaw
21, Sep, 2007 @10:59 PM
Cannes 2007: Peter Bradshaw reviews Death Proof
High octane schlock that fails to roar
Peter Bradshaw
23, May, 2007 @8:08 AM
Death Proof is silly but wildly enjoyable
Death Proof is a pretty minor picture but Tarantino still knows how to deliver a lethal roar of entertainment, causing Cannes festival-goers to cackle.
Peter Bradshaw
22, May, 2007 @9:42 AM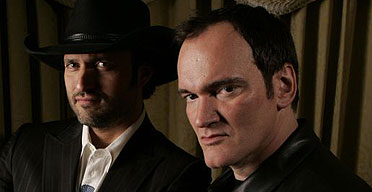 Quentin Tarantino talks Grindhouse
Has Quentin Tarantino made his first ever chick flick? Only if you ignore the guy who rams young girls with his car ... The director tells Damon Wise why Death Proof is his most 'real-life' film yet.
Damon Wise
04, May, 2007 @10:34 AM