Darling, you were dreadful! The best and worst big-screen performances of all time
What makes cinema acting great – or awful? As Harry Styles raises eyebrows in two new films, our film critics name the portrayals that really blew them away
Guardian film critics
23, Sep, 2022 @5:00 AM
Cameron Diaz reveals she may have been unwitting Moroccan drug mule
Actor talks of time in Paris before she became highly paid star when she was asked to carry a suitcase
Mark Brown
10, Jul, 2022 @11:13 AM
Cameron Diaz is back to show it's not all over for actresses after 40 | Rebecca Nicholson
The one-time queen of romcoms has come out of retirement to join the growing ranks of women stars of action movies
Rebecca Nicholson
02, Jul, 2022 @4:00 PM
Shrek at 20: an unfunny and overrated low for blockbuster animation
The fairytale comedy was a hit with critics and audiences but its toilet humour, glibness and shoddy animation mark it out as a misfire
Scott Tobias
18, May, 2021 @6:04 AM
Being John Malkovich at 20: why the surrealist comedy demands a rewatch
One of the most fascinatingly strange and unpredictable films of 1999 still carries with it more pleasures to be discovered
Scott Tobias
29, Oct, 2019 @5:00 AM
Green Book film-makers in line of fire as sexual and religious controversies emerge
Director Peter Farrelly apologises for 'sick' sexual pranks while writer Nick Vallelonga is accused of Islamophobia
Andrew Pulver
10, Jan, 2019 @3:01 PM
Unseen on screen: the secret movie cameos you might not know about
Deadpool 2 and Black Panther's hidden big star cameos join a long history of films with some A-list tricks up their sleeves
Charles Bramesco
25, May, 2018 @10:00 AM
When big-screen reunions work … and when they don't
The team behind Oscar-nominated crime thriller Hell and High Water have just announced a new project, but what can they learn from other re-teams that have and haven't been successful?
Noah Gittell
01, May, 2017 @11:30 AM
Harrison Ford reclaims highest-grossing actor record from Samuel L Jackson
The 73-year-old Ford nudged Jackson from the top of the all-time US box office list after appearing in the latest Star Wars adventure
Benjamin Lee
08, Jan, 2016 @4:53 PM
Readers suggest the 10 best actor transformations
Last week we brought you our 10 best transformations by actors in film. Here you suggest who should have made the list.
Aurora Percannella
03, Dec, 2015 @12:00 PM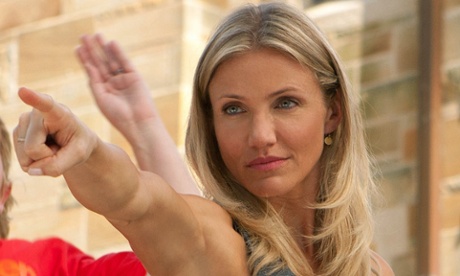 There's something about you, Cameron Diaz – here's how to recapture it
As part of a new series in which we offer careers advice to people in the movie business, here's a forensic rundown of where the charming star fouled up and how she can stop making plane comedies
Benjamin Lee
05, Nov, 2015 @6:31 PM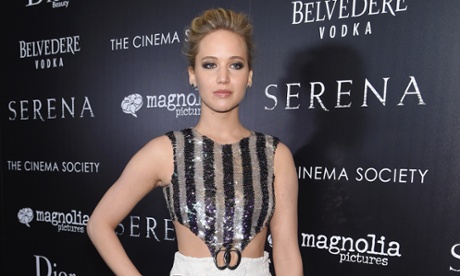 Jennifer Lawrence is the film industry's best-paid female star
The Oscar-winning star of the Hunger Games franchise beats out Scarlett Johansson, Melissa McCarthy and China's Fan Bingbing to become the global film industry's highest paid female star
Ben Child
21, Aug, 2015 @7:53 AM