Pillow Talk to Bonnie and Clyde: the greatest Wayne Fitzgerald main titles
The esteemed designer, who died this week, left behind a career of work on some of Hollywood's biggest and most-loved films
Zach Vasquez
02, Oct, 2019 @6:00 AM
The warrior critic: in praise of Pauline Kael
The New Yorker's legendary reviewer would have been 100 this year. Here, fans of her work assess her essential contribution to film journalism
David Thomson, Peter Bradshaw, Pamela Hutchinson, Ryan Gilbey, Kate Muir and Tim Robey
13, Jun, 2019 @2:10 PM
'We donte want to hurt anney one': Bonnie and Clyde's poetry revealed
Family notebook appears to show that both of the notorious Depression-era outlaws turned their hand to verse
Alison Flood
26, Feb, 2019 @2:25 PM
From Blow-Up to Bonnie and Clyde – why the 1960s is my favourite film decade
Rebellion against 'le cinema du papa' was the rallying cry of new waves worldwide in this golden era of studio-funded oddness
Steve Rose
30, Mar, 2018 @6:00 AM
Peggy Cummins, Gun Crazy's iconic femme fatale, dies aged 92
Irish actor Cummins never quite conquered Hollywood but she made her mark in the 1950 film noir classic, as well as cult horror Night of the Demon
Steve Rose
02, Jan, 2018 @4:58 PM
The style legacy of Bonnie Parker
From berets on the Dior catwalk to pencil skirts at Raf Simons' Calvin Klein show, we take a look at the lasting sartorial impact of Faye Dunaway in Bonnie and Clyde, 50 years since the film was first released
Lauren Cochrane
11, Aug, 2017 @6:14 AM
Bored with blockbusters? Why Hollywood needs another Bonnie and Clyde moment
This weekend marks 50 years since the release of the film that shook up studios and ushered in a new wave of auteurs including Coppola and Scorsese. Does the complacent Hollywood of 2017 need a similar shock?
Danny Leigh
10, Aug, 2017 @3:00 PM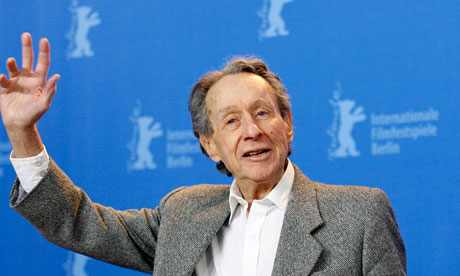 Arthur Penn receives Oscar ceremony tribute
Academy's In Memoriam segment remembers Bonnie and Clyde director Arthur Penn, who died in September aged 88
Xan Brooks
28, Feb, 2011 @4:00 AM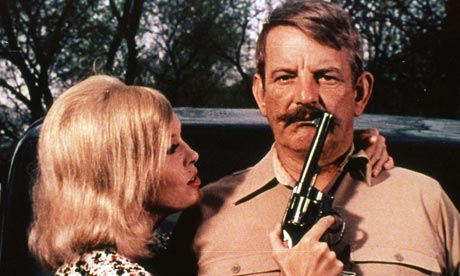 Bonnie and Clyde: No 11 best crime film of all time
Cath Clarke
17, Oct, 2010 @10:45 AM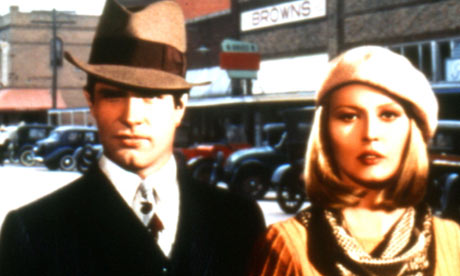 Bonnie and Clyde: The story of a scene
Has there ever been a moment in which the equation of sex and violence was so emphatic than in the final shoot-out?
David Thomson
17, Oct, 2010 @10:44 AM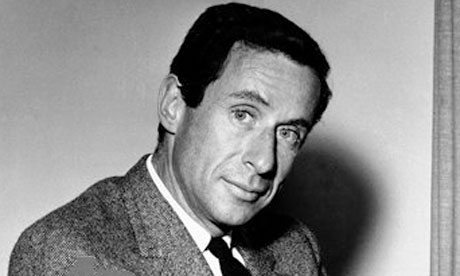 Arthur Penn: a career in clips
Yesterday Arthur Penn, the director of Bonnie and Clyde, died aged 88. We look back over his career in clips
Ben Walters
30, Sep, 2010 @5:29 PM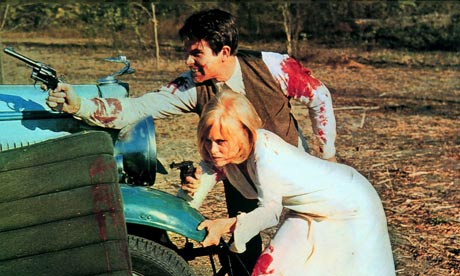 Arthur Penn: a gentle man and a master of violence
David Thomson: The director's most famous scene is the shoot-out at the end of Bonnie and Clyde, but his most violent one took place between a disabled child and her teacher
David Thomson
30, Sep, 2010 @10:47 AM