Charlie Kaufman: 'Making people laugh makes me feel validated as a human'
The screenwriter behind Being John Malkovich, Adaptation and Eternal Sunshine of the Spotless Mind has written a novel - about a film critic who hates Charlie Kaufman
Sam Leith
11, Jul, 2020 @10:00 AM
Being John Malkovich at 20: why the surrealist comedy demands a rewatch
One of the most fascinatingly strange and unpredictable films of 1999 still carries with it more pleasures to be discovered
Scott Tobias
29, Oct, 2019 @5:00 AM
Is Lakeith Stanfield the coolest actor of 2018?
He's the sharp-dressing eccentric who's appeared in landmark films and TV shows, from Get Out to Atlanta. So why is he Hollywood's ultimate outsider?

Steve Rose
23, Nov, 2018 @8:00 AM
Pulp Fiction to Magnolia: the best films of the 90s – as chosen by critics
Five critics choose their favourite film of the decade, from Charlie Kaufman's surreal journey into John Malkovich's mind to Baz Lurhmann's Shakespearean tragedy with guns and Hawaiian shirts
Peter Bradshaw, Ellen E Jones, Xan Brooks, Danny Leigh , Steve Rose and Cath Clarke
28, Sep, 2017 @4:24 PM
John Malkovich: 'Politics has gone through a portal into an alternate universe'
After musical dramas featuring a serial killer and a notorious libertine, the actor returns to the stage as a tyrant. He talks about playing sociopaths and why he gave up voting
Alfred Hickling
17, Mar, 2017 @9:00 AM
Readers suggest the 10 best actor transformations
Last week we brought you our 10 best transformations by actors in film. Here you suggest who should have made the list.
Aurora Percannella
03, Dec, 2015 @12:00 PM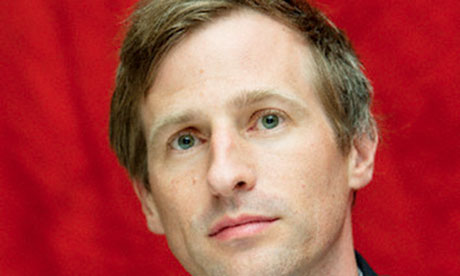 Spike Jonze on letting Her rip and Being John Malkovich | Chris Michael
Chris Michael: When voice-operated software went mainstream, Jonze feared for his artificial intelligence love story. With Joaquin Phoenix and Scarlett Johansson in his corner, he needn't have worried
Chris Michael
09, Sep, 2013 @3:49 PM
Her: what do you make of the trailer for Spike Jonze's computer love story?
Feast your eyes and ears on the latest from the Being John Malkovich director, with Joaquin Phoenix as a man who falls for his computer (which sounds like Scarlett Johansson)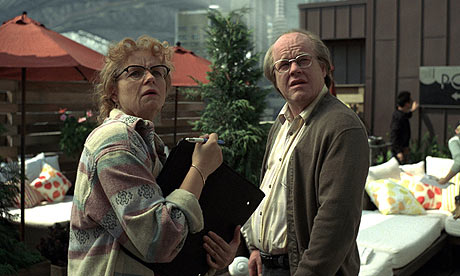 Damon Wise's guide to Charlie Kaufman's directorial debut, Synecdoche, New York
Brainmelt master Charlie Kaufman's latest, Synecdoche, New York, is his most confusing yet. Damon Wise is your guide
Damon Wise
08, May, 2009 @11:12 PM
The view: has Charlie Kaufman lost the plot?
The writer of Being John Malkovich makes his debut as a director with Synecdoche, New York. The blogs are ablaze with anticipation - but I'm just not excited...
Danny Leigh
06, Jun, 2008 @10:45 AM
Charlie Kaufman and Spike Jonze: From reality to fiction - and back
Film's smartest writer Charlie Kaufman and director Spike Jonze are back with a movie that opens on the set of their last hit, Being John Malkovich. They tell Sean O'Hagan how they turn reality into fiction - and back again
Sean O'Hagan
09, Feb, 2003 @3:15 AM
In brief: Kate Winslet to star in Being John Malkovich follow-up
Plus: Can Jim Carrey challenge the mighty Harry Potter?, Annette Bening leaves Freaky Friday, Julia learns to flirt and Ron Howard to direct a western
Staff and agencies
19, Sep, 2002 @11:40 AM