What if superheroes aren't really the good guys?
We've always thought of them as flawed, noble and on our side – but perhaps they're just dangerous rightwing vigilantes
Steve Rose
27, Apr, 2018 @4:59 AM
Adam West's campy Batman was a joy. Modern superheroes – why so serious? | Jack Bernhardt
By rebooting the caped crusader as dark and edgy, the anti-authoritarian genius of the original has been lost: it's time to bring back the Pow, Bam and Smack
Jack Bernhardt
19, Jun, 2017 @12:16 PM
Cillian Murphy: 'It is getting absurd with the dumbing down'
Cillian Murphy swaps Peaky Blinders in Birmingham for gun running in Boston in his latest role. He talks to Will Lawrence about moving back to Ireland and being an old-fashioned actor
Will Lawrence
12, Mar, 2017 @8:00 AM
Do Rogue One reshoots spell the end for Hollywood's dark side?
The forthcoming Star Wars spin-off has joined the Suicide Squad, Avengers and Bond films in rejecting sombreness for levity. But the most successful adaptations do much more than simply impose a 'dark' or 'light' template
Ben Child
03, Jun, 2016 @7:44 AM
Sofia Coppola's La Traviata opens at Rome opera house
Tickets for film director's collaboration with designer Valentino have nearly sold out, giving troubled venue huge boost
Ruth McKee
20, May, 2016 @6:49 PM
Cillian Murphy: 'Is this it, for the rest of my days?'
He plays the violent lead in Peaky Blinders. But as he turns 40, the actor is starting to contemplate what comes next
Tom Lamont
23, Apr, 2016 @8:00 AM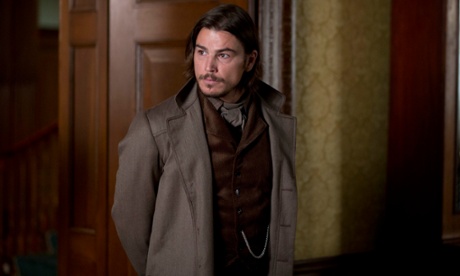 Josh Hartnett: I regret turning down Batman role
The actor claims he wishes he had worked with director Christopher Nolan instead of fearing being pigeonholed at a young age
Benjamin Lee
17, Apr, 2015 @1:30 PM
Readers suggest the 10 best workout scenes
Last week we brought you our 10 best workout scenes. Here, we present your thoughts on the scenes that should have made the list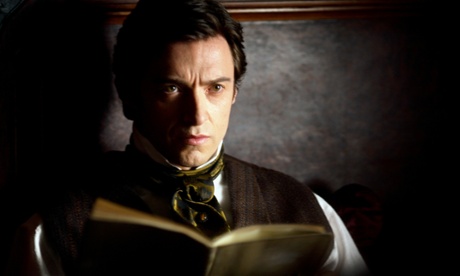 Prestige novelist: Christopher Nolan's Batman movies 'boring and pretentious'
Christopher Priest, whose magicians book was adapted by Nolan in 2006, has come out against the director's superhero blockbusters, labelling them 'embarrassing'
Ben Child
28, Nov, 2014 @9:58 AM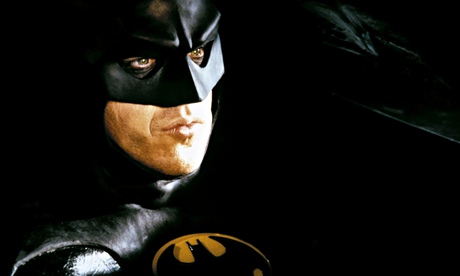 Why Michael Keaton should watch Christopher Nolan's Batman movies
Michael Keaton was a superb Batman, but in order to be the best, you have to be in the greatest Batman films – and he wasn't, writes Ben Child
Ben Child
10, Oct, 2014 @5:46 PM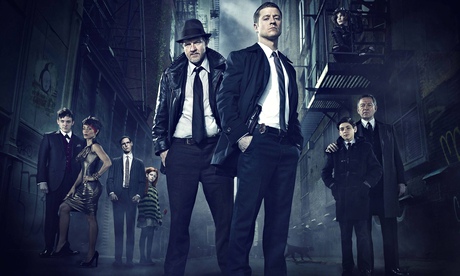 Gotham: holding out for a hero
Alfred's an ex-Marine, a cat burglar is stealing milk, and a rookie cop is after a double murderer … Richard Vine on Gotham, the neo-noir pulp TV show that imagines the city before Batman


Richard Vine
06, Oct, 2014 @5:59 AM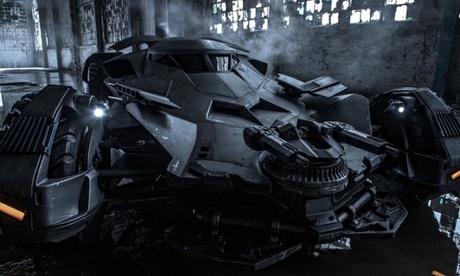 Zack Snyder tweets another look at the new Batmobile
The director of Batman v Superman: Dawn of Justice has given another glimpse of Batman's wheels, following his earlier pic of a moody Ben Affleck flanking the car
Ben Beaumont-Thomas
11, Sep, 2014 @8:08 AM