TV tonight: behind the scenes at Glastonbury in the 1990s
BBC Two travels back in time to a scorching decade of Glastonbury festivals. Plus: Gregg Wallace dons the lederhosen to tuck in to schnitzel and beer. Here's what to watch this evening
Ammar Kalia, Jack Seale, Graeme Virtue, Hannah Verdier and Simon Wardell
25, Jun, 2021 @5:20 AM
Ant-Man's Agent Woo: do superhero films have a sidekick race problem?
Funny? Puny? Person of colour? Hollywood's problematic stereotype is seen in Ant-Man and the Wasp, Deadpool 2 and more

Steve Rose
30, Jul, 2018 @9:00 AM
The most exciting blockbusters of 2018
Starting our series of the year's most anticipated films, we look forward to Black Panther changing the superhero script, disaster movies that will hit hard and the return of the Incredibles, Deadpool and Mary Poppins
Graeme Virtue
26, Dec, 2017 @6:00 AM
Batman in 4DX with fake rain and added smells? Bring it on
New York welcomes its first 4DX cinema, where films such as Batman v Superman are enhanced by shaking seats, wind, and scents
Adam Baran in New York
10, Mar, 2016 @5:11 PM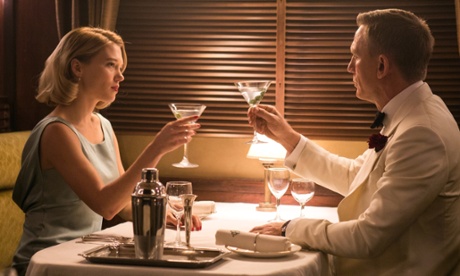 Bond is best of British – and Spectre still has a view to a killing overseas
Latest globetrotting outing for 007 has Skyfall's $1bn-plus franchise record in its sights
Phil Hoad
02, Nov, 2015 @6:13 PM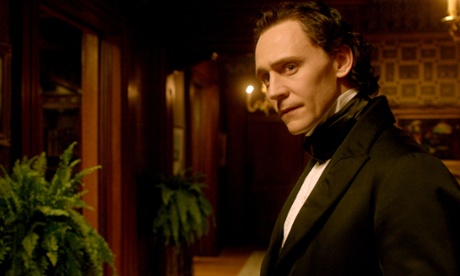 Ghastly start for Crimson Peak leaves old-style horror in the red
Universal suffers a rare flop with Guillermo del Toro's $55m gothic romance, Le Petit Prince tries to do a Paddington and Ant-Man secures hit status with strong Chinese debut
Phil Hoad
19, Oct, 2015 @3:42 PM
Shyamalan gets career reprieve as The Visit marks 2015 horror high
In this week's roundup of the global box-office scene, the Maze Runner franchise overtakes the Divergent series, and both Rogue Nation and Minions set records in China
Phil Hoad
14, Sep, 2015 @5:13 PM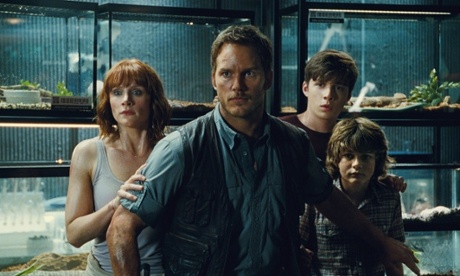 Jurassic World joins the international billionaires club
In this week's roundup of the global box-office scene, Bollywood comedy sequel manages India's third-highest opening of 2015 and Jurassic World becomes the fourth film to make $1bn overseas
Phil Hoad
07, Sep, 2015 @4:44 PM
Summer blockbusters 2015: how much can you remember? - quiz
The sun has retired and the ice cream has melted. Which means this year's city-saving, helicopter-crashing, cinematic universe-expanding multiplex-fillers have come to an end. Were you paying attention? (spoiler warning)
Benjamin Lee
18, Aug, 2015 @11:55 AM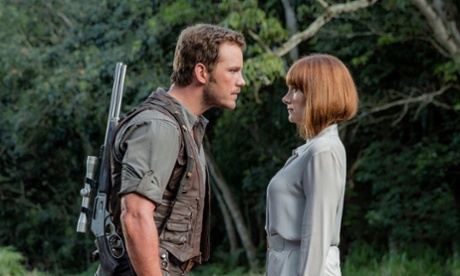 Jurassic World is UK's eighth biggest film ever while Fantastic Four bombs
The dinosaurs continue to pull in the crowds while Fox's Marvel reboot fails to bring in superhero numbers
Charles Gant
12, Aug, 2015 @1:44 PM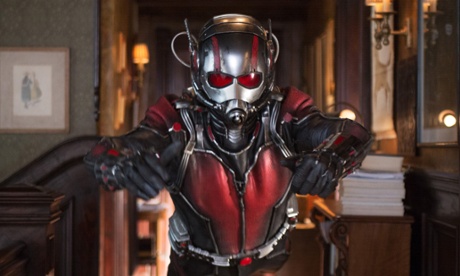 Blockbusters, bad dads and super-unrealistic mums
This year's biggest films are populated by bad fathers transformed into superheroes to save their imperilled children, while mothers are either taken for granted or psychotic … have we learned nothing since Mrs Doubtfire?
Stephen Puddicombe
05, Aug, 2015 @5:17 PM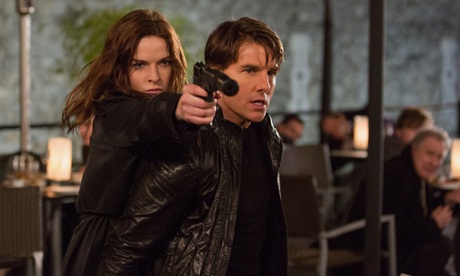 Mission: Impossible - Rogue Nation accepts top spot with $56m debut in US
Strong North American opening suggests Tom Cruise retains popularity, while Ed Helm remake Vacation disappoints with weak $14.8m bow in second place
Ben Child
03, Aug, 2015 @8:08 AM