Conflict of interest: why Hollywood failed to honestly address the 'war on terror'
Twenty years on, cinema is littered with failed attempts at helping people understand the aftermath of 9/11, from American Sniper to W
Steve Rose
13, Sep, 2021 @8:00 AM
In the line of dire: let's call time on Clint Eastwood's macho movies
The Hollywood veteran's stoic war films provide the same one-sided scenario every time, from American Sniper to 15:17 to Paris
Steve Rose
29, Jan, 2018 @10:00 AM
Clint Eastwood set to direct film about France train attack
Actor plans to adapt book The 15:17 to Paris that retells how three American servicemen thwarted a terrorist attempt aboard a high-speed train in 2015
Guardian staff
20, Apr, 2017 @9:22 PM
Selma is 100% historically accurate but Imitation Game just 41.4%, says study
A scene-by-scene analysis of recent Oscar contenders by data site Information is Beautiful gives full marks for historical accuracy to Martin Luther King biopic
Catherine Shoard
28, Nov, 2016 @1:09 PM
Hollywood's war on terror: why audiences prefer gung-ho Iraq films
The dismal box office for Ang Lee's Billy Lynn's Long Halftime Walk is the latest in a string of post-9/11 war flops – what can we learn about the lone exception?
Noah Berlatsky
21, Nov, 2016 @6:27 PM
Clint Eastwood eyes true-life story of aid worker kidnapped by Somali pirates
The film-maker considers directing another real-life tale, this time based on a memoir written by Jessica Buchanan, who was held hostage
Nigel M Smith
10, Oct, 2016 @10:59 PM
American Sniper hero Chris Kyle 'lied about medal tally'
US navy hero who inspired highest-grossing war movie of all time exaggerated medal haul, according to information released through data request application
Ben Child
26, May, 2016 @2:54 PM
'Death to the infidels!' Why it's time to fix Hollywood's problem with Muslims
The US government wants the movie business to help counter Isis propaganda. But from shady sheikhs to detonator-happy terrorists, Hollywood's pervasive Islamophobia is already a big part of the problem
Steve Rose
08, Mar, 2016 @5:50 PM
Ad brake: are Zootropolis and Hail, Caesar! ushering in a new age of slow trailers?
The snail-paced teaser for Disney's new animation is the latest to merrily reject the usual frenetic framework. Does it mark a golden dawn of ponderous promos?
Phil Hoad
10, Feb, 2016 @12:25 PM
The Big Short offers highest rate of return for credit-crunch genre
Paramount's banking dramedy opts for a prudent approach; Michael Bay's Benghazi 13 Hours hits red-state audience too hard and The Revenant makes quick progress to recouping out-of-control budget
Phil Hoad
18, Jan, 2016 @4:47 PM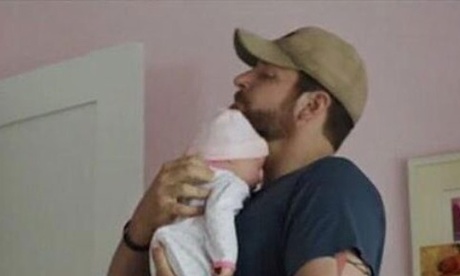 Bradley Cooper on American Sniper's fake baby: 'I couldn't believe it'
The Oscar-nominated star of Clint Eastwood's war drama addressed the controversial plastic baby used in the film, calling it 'nuts'
Benjamin Lee
20, Oct, 2015 @9:24 AM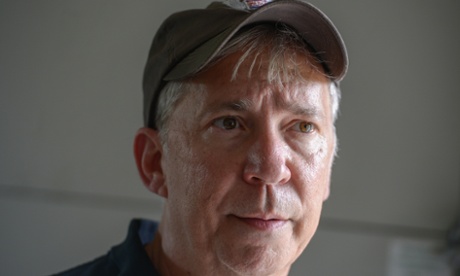 Tale of Iraqi who helped Navy Seals heading to big screen
The film based on the bestselling memoir about an Iraqi who helped US Navy Seals, and adapted by Straight Outta Compton screenwriter Alan Wenkus, will be touted to buyers at this week's Toronto film festival
Ben Child
15, Sep, 2015 @11:17 AM