My New York Year review – a leaden take on the literary life
Sigourney Weaver and Margaret Qualley are squandered in this adaptation of Joanna Rakoff's memoir of her year working with JD Salinger
Wendy Ide
22, May, 2021 @2:00 PM
Charlie Kaufman: 'Making people laugh makes me feel validated as a human'
The screenwriter behind Being John Malkovich, Adaptation and Eternal Sunshine of the Spotless Mind has written a novel - about a film critic who hates Charlie Kaufman
Sam Leith
11, Jul, 2020 @10:00 AM
Artemis Fowl review – Judi Dench gruffs it out amid rogue fairies
Kenneth Branagh directs this family-fantasy-by-numbers adapted from Eoin Colfer's bestselling teen novels
Peter Bradshaw
11, Jun, 2020 @4:00 PM
Little Women review – the freshest literary adaptation of the year
Greta Gerwig brings the entire March family to life like never before in a respectful but bracingly current version
Wendy Ide
29, Dec, 2019 @8:00 AM
Sarah Waters: 'Some of my readers really did hate me. They felt let down'
As The Little Stranger opens in cinemas, the novelist shares the betrayal felt by some lesbian readers over her supernatural whodunnit – and why it is a perfect metaphor for Brexit Britain
Lisa Allardice
15, Sep, 2018 @9:58 AM
The art of the article: Hollywood looks to journalism for the future
Long reads are proving irresistible to film executives, with Jennifer Lopez, Matthew McConaughey, Ben Affleck and Robert Redford all signing on to star in fact-based projects
Jake Nevins
10, Aug, 2018 @7:00 AM
Decline and Fall on TV – would Evelyn Waugh have approved?
The prospect of a new BBC adaptation of Decline and Fall, starring Jack Whitehall and Eva Longoria, is stirring mixed feelings – will Waugh's wit be sold short once again?
DJ Taylor
28, Mar, 2017 @9:00 AM
Love & Friendship review – a treat
Kate Beckinsale is deliciously acerbic in Whit Stillman's fifth film in 26 years – a mashup of two early Jane Austen stories
Mark Kermode
29, May, 2016 @8:00 AM
Whiskey Tango Foxtrot review – frontline follies
A laughter-spiked drama starring Tina Fey as a rookie Afghan war correspondent is like MASH but with too much cheese
Wendy Ide
15, May, 2016 @7:00 AM
Chris Cooper: five best moments
The Oscar-winning actor stars with Jake Gyllenhaal in this week's oddball comedy-drama Demolition, but what have been his smartest career choices?
Benjamin Lee
29, Apr, 2016 @8:22 AM
11.22.63: James Franco's creepy date with American history
Franco goes into a magical closet and back in time to save JFK's life in this soapy Stephen King adaptation that – thanks to sinister subplots and sadistic cockroaches – gets more ludicrous as time goes by

Brian Moylan
15, Feb, 2016 @5:55 PM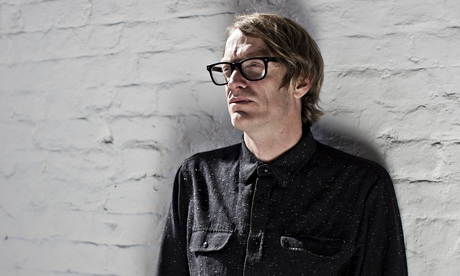 Patrick deWitt interview: 'Certain writers look down their noses at plot. I was one of them – until I tried it'
The books interview: The author and screenwriter talks about his lucky break in a bar, making readers laugh and kicking genres in the teeth
Susanna Rustin
14, Nov, 2015 @12:59 PM