Zeros and Ones review – Abel Ferrara's dream-like thriller struggles to make sense
Abel Ferrara's confused, guerrilla-filmed actioner stars Ethan Hawke as a soldier and his hostage twin brother
Peter Bradshaw
02, Mar, 2022 @10:00 AM
Siberia review – Willem Dafoe and Abel Ferrara on fine freaky form
Dafoe has gravitas as a barkeep on a journey of delusion and epiphany in Ferrara's glacial, woozy dream-odyssey
Peter Bradshaw
23, Sep, 2021 @6:00 AM
Venice film festival 2020 roundup – against all the odds, a triumph
The hot ticket was a Pedro Almodóvar short – but who will most impress Cate Blanchett's Golden Lion jury?
Jonathan Romney
12, Sep, 2020 @3:00 PM
Pieces of a Woman director: gender neutral awards 'a logical move'
Hungarian film-maker Kornél Mundruczó backs up Tilda Swinton and Cate Blanchett, saying it was a step towards genuine equality
Lanre Bakare in Venice
05, Sep, 2020 @2:26 PM
My streaming gem: why you should watch New Rose Hotel
Continuing our series on underappreciated films available to stream is a vote for Abel Ferrara's erotic 1998 drama
Beatrice Loayza
17, Aug, 2020 @7:20 AM
Willem Dafoe and Hillary Clinton to attend Berlin film festival
Dafoe stars in Abel Ferrara's Siberia in a competition that beats out Cannes and Venice for female directors, while a documentary about Clinton shows outside the main lineup
Andrew Pulver
29, Jan, 2020 @3:25 PM
The Projectionist review – Abel Ferrara's wistful, indulgent ode to cinema
In a loving yet overlong documentary, the director looks back on 1970s New York and how movie-watching has changed
Charles Bramesco
29, Apr, 2019 @3:00 AM
Alive in France review – Abel Ferrara's shambolic blues jam of a music documentary
The controversial director of Bad Lieutenant and The King of New York hits the road for a music tour, but the result is more touching than you might expect
Wendy Ide
20, May, 2017 @6:01 PM
Gérard Depardieu leads Cannes Directors Fortnight that mixes politics with pop opera
The French festival strand picks provocative films about Israel, Ukraine and US society alongside a Joan of Arc electro musical, and there's room for the debut of British director Rungano Nyoni's film about an African girl accused of witchcraft
Andrew Pulver
20, Apr, 2017 @12:21 PM
The Driller Killer and the humanist behind the blood and sickening crunch
Far from a mere 'video nasty', Abel Ferrara's gory gem shatters our complacency and forces us to confront our moral choices
Rowan Righelato
30, Nov, 2016 @1:57 PM
How dare you remake my classic! When directors attack
Woe betide the Hollywood studio that revisits a classic film without the blessing of its original creative team. Because things can get ugly ...
Ben Child
16, Sep, 2016 @3:52 PM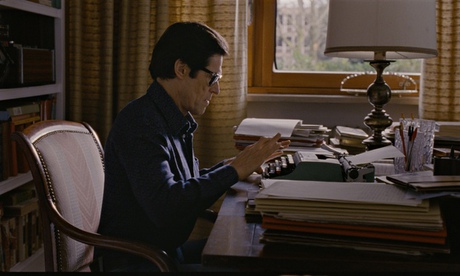 Pasolini review – a handsome, oblique tribute to the great director
Abel Ferrara's account of the last days of the Italian auteur, played by Willem Dafoe, is beautiful and enigmatic
Mark Kermode, Observer film critic
13, Sep, 2015 @7:00 AM